Genesis of Eden Diversity Encyclopedia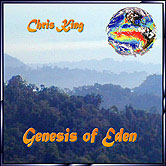 Get the Genesis of Eden AV-CD by secure internet order >> CLICK_HERE
Windows / Mac Compatible. Includes live video seminars, enchanting renewal songs and a thousand page illustrated codex.

---

Join SAKINA-Weave A transformative network reflowering Earth's living diversity in gender reunion.

---

Return to Genesis
Put it to the Vote New Sci 19 aug 2000
REVOLUTIONARY medical treatments that replace damaged organs with replicas made from a patient's own tissue or from "off-the-shelf" tissue banks moved a stage closer this week in Britain.
In a momentous decision that could catalyse similar moves in other industrialised countries, Tony Blair's goverrunent has recommended changes to the law that would allow controversial research on human embryos. But the British government is not ordering its own MPs to vote for the changes in the law. When the proposed legislation is presented to MPs later this year, they will be free to vote according to their consciences. To make the spare organs, doctors would use so-called stem cells, primordial cells that can grow into almost any type of tissue. These stem cells could hopefully be grown into the tissue of choice, such as muscle, heart, liver or lung. "Off-the-shelf" tissue could be created from mass-produced stem cells stored in tissue banks. Patients would either receive immunosuppressive drugs to stop them rejecting the graft, or cells might be tissuetyped to suit groups of patients in the way that blood groups are now. An altemative is "therapeutic cloning", a way of making perfectly matched organs from a patient's own tissue by applying the technique used to create Dolly the sheep. Doctors would take a patient's cell, from skin say, then fuse it with a donated human egg stripped of its own genetic material. The cells would divide to create an early embryo, or blastocyst, from which stem cans could be harvested (see Diagram). The problem is that in both these cases, the stem cells come from embryos. Pro-life groups oppose such research because they believe it means killing a potential human being, even though the cells in blastocysts have not changed into specialised tissues and organs. At present in Britain, researchers can legally experiment on embryos up to 14 days old, but only in five research categories linked to infertility. In December 1998, a panel of advisers urged the government to change the law to allow two further categories.
One was therapeutic cloning; the other would allow research using the Dolly technique to treat inherited diseases of mitochondria, the energy factories of cells. The recommendations came from a joint report by the government's independent Human Genetics Advisory Commission (HGAC) and the Human Fertilisation and Embryology Authority (HFEA). But the government responded in May 1999 by stalling, setting up a second panel to re-examine the issue under its Chief Medical Officer, Liam Donaldson. This week, the government finally released the Donaldson report. Blair's govenunent is now backing in full the changes that would legalise the two new categories of embryo research. But Mps will be allowed to vote on the issue. Some have attacked the free vote as a ploy to avoid offending opponents of therapeutic cloning, such as the Catholic Church. "It shows lack of leadership," says Alistair Kent of the Genetic Interest Group, which represents patients with hereditary diseases. "To put it to a free vote is to abdicate responsibility for taking control." Others are more conciliatory. "It's right to say that a moral issue of this sort is put to a free vote," says Martin Bobrow, a medical geneticist at the University of Cambridge and a member of the HGAC, which originally proposed the law change. There is also pressure for change in the US, where government researchers are banned from working on stem cells to avoid offending the pro-life lobby. The ban does not apply in the private sector, however, and calls are intensifying for govemment labs to be allowed to do the research to avoid monopolisation for private gain. Within weeks, the National Institutes of Health is expected to issue guidelines allowing federal researchers to work on but not harvest stem cells from embryos. A bill passing through Congress goes further, proposing that federal money should lYe used both to harvest and work on stem cells. Ironically, the bill has found support among many Republicans who are pro-lifers. Despite their stance on abortion they reject the notion that embryos left over from IVF treatment are potential human beings. They have been persuaded by personal experience with illnesses and by patients' rights groups who say that it's morally reprehensible to deny them new treatments. Other groups, such as the United Methodist Church, oppose it on the grounds that it brings human life closer to being a commodity. A stronger argument, perhaps, is that adult stem cells might prove to be a way round the whole problem because they don't come from embryos (see p 16). "Why should we start opening up this entire ethical quagmire when we really don't need to," says Gene Tarne of the Coalition of Americans for Research Ethics. Researchers agree with this, but argue it can't happen without research on embryos first (see p 15). Tom Okarma, chief execufive of Geron in Califomia, which has exclusive access to stem cells (see p 14), says research would accelerate if the federal research ban was lifted: "It's a medical and global tragedy that this is taking so long." Andy Coghlan and Nell Boyce, Washington, DC
Highly cultured New Sci 19 aug 2000
Cells with an identity crisis can mature into life-saving brain or liver tissue... possibly anything we like
TAMPERING with stem cells from human embryos might be a political hot potato, but the benefits could be huge. Already, scientists have coaxed human stem cells to tum into brain, liver, muscle and beating heart cells. And results from animal experiments hint that the cultured cells should function as normal when transplanted. This could lead to new treatments for a host of diseases, such as Parkinson's. Earlier this year, a team led by Alan Trounson and Michael Pera at Monash University in Melbourne announced they had grown primitive muscle and nerve cells from human embryonic stem cells (New Scientist, 8 April, p 4). They sidestepped an Australian ban on using human embryonic stem cells by working in Singapore And the private company Geron of Menlo Park, California, says it is even further ahead, thanks to commercial deals that give it exclusive access to the only current sources of stem cells in the US. In research yet to be published, Geron researchers have turned unspecialised "pluripotent" stem cells into the three major types of nerve cell: neurons, which conduct electrical signals; astrocytes, which nourish and insulate neurons; and oligodendrocytes, which form a sheath around nerve cells. Geron researchers have also turned pluripotent stem cells into liver cells. "We've derived what look like liver cells, although we need more work to be sure," says Tom Okarma, the company's chief executive. Geron has also created heart cells called cardiomyocytes that beat in the test tube. The company plans to do animal tests on all the cell types to see if they function. In earlier experiments on transformed stem cells from mice, Geron scientists found that pancreatic islet cells-which synthesise insulin-cardiomyocytes and neural cells all functioned perfectly. The mouse experiments suggest that the key to successful transplants is to inject cells that are on the verge of becoming the desired tissue. Geron has not yet announced which substances it uses to make the cells differentiate. "They include some reagents that have been used before, and some innovations we've developed ourselves," says OkarmaThe company is now trying to pin down exactly how this process works at the genetic level during natural development. While Geron tries to find out how stem cells differentiate, its collaborators at Geron BioMed-a company created with the Roslin Institute in Edinburgh, which cloned Dolly the sheep-are doing the opposite. They are trying to find out how the identity of differentiated cells can be wiped out so that they behave as stem cells again. Roslin researchers are working on sheep, mouse and pig eggs to try to find clues to the mechanisms operating in human eggs. Scientists have also made steps towards "therapeutic cloning"-using cloning techniques to extract stem cells and grow spare body parts without the risk of rejection. A patient's tissue would be cloned by fusing one of his or her own cells with a human egg stripped of its own genetic material. In a paper in this week's [email protected] Current Biology, Pera, Trounson and their colleague Megan Munsie say they have extracted stem cells from mice this way. "It's proof of principle," says Pera. "We're pretty excited about it." But anti-abortion protesters have condemned using human eggs in this way The Roslin team is trying to get round it by "reprogramming" a patient's cell using a cluster of stem cells cultured from a human cell line rather than an egg. Experiments in 1997 by Azim Surani of the Institute of Cancer Research in Cambridge suggested that an adult mouse cell could be reprogrammed by fusing it with a clump of embryonic mouse stem cells stripped of their nuclear DNA (New Scientist, 29 January, p 4). So a clump of cultured cells could serve as a standardised "capsule" for reprogramming a patient's own cells. But before any of this can happen, validation experiments will have to take place using human eggs. "We'd have to do the tests to be sure that the factors we think are relevant in animal cells do the same thirig iri human cells," says Okarma. Andy Coghlan
Genesis of Eden Diversity Encyclopedia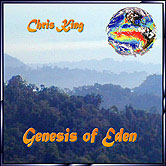 Get the Genesis of Eden AV-CD by secure internet order >> CLICK_HERE
Windows / Mac Compatible. Includes live video seminars, enchanting renewal songs and a thousand page illustrated codex.

---

Join SAKINA-Weave A transformative network reflowering Earth's living diversity in gender reunion.

---

Return to Genesis
Back to the source New Sci 19 aug 2000
The right to study human embryos could solve one of the most serious ethical dilemmas of stem cell research
BRITAIN'S only researcher licensed to experiment on human stem cells from embryos is keen to get the green light for tissue research following the publication of the Donaldson report (p 4). Austin Smith, director of the Centre for Genome Research at the University of Edinburgh, stresses that only through research on stem cells from human embryos can we learn how to refashion tissue without creating embryos in the process. Smith is licensed to experiment on human stem cells in Britain because his objective is to improve infertility treatmentone of five categories of research for which human embryos up to 14 days old can legally be used. He finds it frustrating that the cells he extracts for infertility experiments can't be used to develop tissues for transplant. Smith worries that the current limits on goverrunent-funded embryo research in Britain and the US push the research into the American private sector, which is not govemed by regulations. "I want to know I'm going forward with public support and public confidence, and that everything I do will be transparent and published, and not part of some commercial enterprise," he says. "It's vitally important to have a public effort too." One way to bypass the ban would be to import ready-isolated human stem cells from abroad for experimentation. But Smith says even this might not work: "You don't know what the cells might have been treated with or their history." He hopes it might soon be possible to grow tissue without creating a short-lived human embryo in the process. The holy grail of stem cell research would be to pluck cells directly from a patient, "reprogram" them with chemicals and convert them straight into tissue for transplant.
But the chemical recipes for this direct cell reprogramming can only be learned through experiments on stem cells from human embryos, Smith says. Animal cells can never reveal how to reprogram human cells because they use different chemical signals. C)nly by isolating the substances from empty human eggs that rewind adult cells back to zero-which is what happened when Dolly the sheep was [email protected] we leam how to do the same thing by chemical manipulation, he says. Andy Coghlan
Old cells, new tricks New Sci 19 aug 2000 The furore over embryonic cells could be side-stepped

ADULT stem cells may be able to perform many of the same tricks as embryonic stem cells. If so, the ethical debates about the use of human embryos could be avoided. Adult mammals have about 20 types of stem cell. It was thought these cells gave rise to only specific cell lines-for example, that blood stem cells could only turn into blood cells-but scientists are now discovering how versatile these cells are. Angelo Vescovi of Italy's National Neurological Institute in Milan showed in 1999 that mouse brain stem cells could produce blood cells when injected into mice whose bone marrow-the normal bloodmaking tissue-had been largely destroyed. Since Vescovi made this discovery, many similar observations have been made. "The concept that these cells could differentiate into different tissues was very surprising," says Margaret Goodell of Baylor College of Medicine in Texas, who recently discovered that cells from muscles could repopulate the blood system of mice. But just how versatile are adult cells? "Although the cells show potential, it's premature to say they can totally substitute embryonic stem cells," Goodell cautions. jonas Fris6n's work at the Karolinska Institute in Stockholm, however, suggests that brain stem cells can perform many of the same feats as embryonic stem cells. His group injected early embryos with the adult stem cells and found descendants of these cells in various organs, including the heart, liver, intestine and nervous system.
But was a rare kind of brain stem cell responsible, or is there something in the embryo that can reprogram an adult stem cell? No one knows, but researchers are hoping it's a rare cell that can be cultured. Taking brain stem cells from people, though, is not very practical. Fortunately, other adult stem cells seem just as versatile. Malcolm Alison of the Imperial College School of Medicine recently showed that liver cells can be derived from blood stem cells, for example. Such cells could be taken from patients themselves, but they are scarce, and Alison has yet to discover how to isolate them. A method developed by David Scadden at Massachusetts General Hospital, however, could help Alison and others. Scadden uses electrical pulses to kill large cells, leaving behind more of the smaller stem cells. Even when they can be isolated, adult stem cells lose their ability to divide after a time, whereas embryonic stem cells divide indefinitely. "Finding a way to turn blood stem cells into liver cells, or into other cell types, and keep them dividing in a culture dish, is the huge challenge of the future," says Alison. Diane Martindale
Making more of yourself
THIRTY years from now, scientists will be growing whole hearts, livers and even limbs in high-tech labs. "We just need a reliable source of cells," says Anthony Atala, a urologist at the Children's Hospital in Boston. His team has grown artificial bladders for beagles using tissue taken from normal dog bladders. The harvested tissue was cultured until there was enough to "seed" a biodegradable "scaffold"-a growth surface in the shape of the organ. Transplanted into dogs, the new organs served their recipients well for the 1 1 months of the experiment. Atala's organs did not use stem cells. But in future, embryonic stem cells might be used to begin making a complex organ in the lab before the r, organ is transplanted into the body to finish growing. The dog bladders took six weeks to grow. A more complex organ, such as a kidney, might take several months. This approach is promising, says tissue engineer Robert Langer at the Massachusetts Institute of Technology in Boston, because the body can overcome two of the biggest difficulties faced in the lab-providing an adequate supply of oxygen and nutrients and a three-dimensional "frame" to give cells the proper cues for growing into the right shape. Clever tissue reconstruction techniques already make replacement ears and noses. But the manipulation of stem cells will allow more complex organs to be made. No more organ donor short ages, no more tissue rejection: medicine will be revolutionised. Diane Martindale
Genesis of Eden Diversity Encyclopedia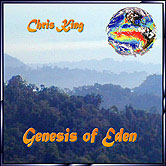 Get the Genesis of Eden AV-CD by secure internet order >> CLICK_HERE
Windows / Mac Compatible. Includes live video seminars, enchanting renewal songs and a thousand page illustrated codex.

---

Join SAKINA-Weave A transformative network reflowering Earth's living diversity in gender reunion.

---

Return to Genesis
THE ENEMY WITHIN New Scientist 9 Aug 2000
Trapped among your own genes are those of ancient viral invaders that plagued our ancestors. Could these fossil viruses be to blame when our immune system turns traitor? Bryant Furlow investigates
IT'S DARK. As you drift off to sleep, a noise outside yanks you back into the wakeful world. Instantly alert, your heart pounds against your ribs. A moment later you hear a snarling bark and a crash as the intruders beat a hasty retreat. Panic over-good old Fido has seen them off. But imagine that instead of settling back to sleep, your loyal watchdog comes bounding into your bedroom, teeth bared, eyes flashing, and starts attacking you. How do you feel as your flesh is ripped apart? Now you can begin to understand the shock felt by someone who has been told that their own immune system-their body's molecular watchdog-has turned traitor. Autoimmune diseases, including multiple sclerosis, lupus and rheumatoid arthritis, claim millions of new victims each year. Their methods vary, but all involve an overzealous immune system attacking the very body it was designed to defend. Cell by cell, they slowly disable and ultimately kill many of their victims. Despite decades of research, few theories have emerged to explain why natural selection would tolerate such a critical design flaw. Now a few biologists are starting to point the finger at alien invaders that have been trapped inside our cells for millions of years. And if they are right, practices such as gene therapy and xenotransplantation may be riskier than anyone thought. Researchers agree that the key to the puzzle of autoimmunity must lie in the major histocompatibility complex (MHC) -our immune system genes. The MHC is an unusually diverse region of the genome, which probably reflects our intense and ongoing co-evolutionary arms race with countless disease organisms. Each MHC gene in a population can have dozens of versions-or alleles-although only a couple of these will be present in any given individual. Over 200 MHC genes are packed tightly together in our genome and their job is to produce proteins that detect and destroy invaders. But some MHC alleles or haplotypescombinations of alleles-have a major drawback: people who carry them are more likely to get an autoimmune disease. For example, nearly every victim of Hirata's disease-in which the body attacks its insulin-producing cells-carries the MHC allele known as DR4wl3. Twothirds of those who suffer from rheumatoid arthritis possess another risky allele called DQBI. The haplotypes dubbed DQ and DR also confer an increased risk of rheumatoid arthritis and type I diabetes. And researchers have identified dozens more of these associations. But strangely, not everybody who carries a risky allele or haplotype becomes ill. So the simplistic notion that these risky alleles lead inexorably to autoimmune disease has been abandoned in favour of more sophisticated explanations.
The widely accepted view is that a risky allele must be switched on before it turns traitor. The trigger is thought to be bits of foreign proteins, from food or infectious invaders, that resemble the body's own proteins. MHC alleles that respond to such "molecular mimics" will then be primed to attack the body's own proteins as well. Such alleles could persist through evolutionary time if they help fight off infectious diseases in early life and do not trigger autoimmune reactions until middle or late life. So people who carry them are more likely to survive long enough to reproduce and pass along their double-edged immunological inheritance. Although this theory doesn't explain susceptibility to diseases that kick in during childhood, such as type I diabetes, many find it appealing. Not so Graham Boyd, emeritus professor of medicine at the University of Tasmania in Hobart. He doesn't attribute autoimmune diseases to molecular mimics at all. Instead, Boyd and a growing number of like-minded theorists point to what at first glance may seem an unlikely culprit: ancient viruses stuck in the human genome, known as endogenous retroviruses or ERVS. Outlandish as it sounds, we are the genetic descendants of viruses as well as primates. The viral ancestors of ERVs invaded the cells of our forebears during infections millions of years ago and liked it so much they decided to stay. Happily integrated into their new home, ERVs have become part of our own genome, passed down through the generations. In fact, virologists have spotted ERVs in the genome of every mammal they have checked. Repeated invasions over more than 30 million years have left a surprisingly large viral legacy. "Up to 1 per cent of the human genome is represented by human ERVs and their fragments," says Eugene Sverdlov, a geneticist at the Russian Academy of Sciences, Moscow.
ERVs are relatively simple creatures, genetically speaking. Like wild retrovir-uses-which include HIV-they have a few genes codingfor enzymes and structural proteins. These are sandwiched between long terminal repeat sequences (LTRs), which act like on-off switches regulating the production of viral genes. They are called retroviruses because their genes are encoded in RNA rather than DNA and they infiltrate the host genome by creating DNA copies of themselves. Infected cells may then be tricked into duplicating the viral genes as though they were merely instructions for one of the body's own cellular proteins (see Diagram, p 40). Sverdlov calls ERVs "the perpetually mobile footprints of ancient infections". Many of the resident aliens' genes have been broken up by mutations, but at least:: a few are still intact and able to make viral proteins. ERVs also have a nasty habit of hopping around the genome, duplicating as they go. And either behaviour- jumping or producing viral proteins could explain why certain MHC alleles are linked to autoimmune disease. One way ERVs might trigger autoimmune disease is by causing regulatory problems in the MHC genes, suggests Klaus Badenhoop from the University of Frankfurt, Germany. Although nobody knows exactly why, ERVs appear to have a particular affinity for the MHC region. By some estimates, they are 10 times as common in the MHC as elsewhere in our genome. When an ERV's regulatory instructions (its LTR) land near a host regulatory sequence, the viral on-off switch can be mistaken for the host's own genetic gadgetry, with disastrous results. The ERV can enhance or modify the expression of adjacent genes, says Badenhoop. Together with Ralf Tvnjes from the Paul Ehrlich Institute in Langen, Germany, and others, Badenhoop is investigating whether risky MHC alleles might wreak their havoc because they mistake the ERV instructions for their own, and so are accidentally switched on. If this is so, you would expect to find more LTRs near risky alleles than normal MHC alleles. And this is exactly what Badenhoop and Christian Seidl of the University of Frankfurt discovered when they looked at the region around the haplotypes DQ and DR that confer a high risk of type I diabetes and rheumatoid arthritis. Badenhoop sees promise in the idea that ERVs contribute to autoimmune disease by causing confusion within the immune system, but is reluctant to draw firm conclusions yet. "There is sufficient evidence to regard ERV long terminal repeats in the MHC as genetic markers for autoimmune disease," he says. But "their function-how and where they contribute to pathogenesis-still needs to be elucidated". Boyd also believes that ERVs could play a role in autoimmune disease. But instead of seeing people with autoimmune diseases as hapless victims, he prefers a more co-evolutionary explanation, which he has dubbed "balanced dynamic polymorphism". Boyd sees viruses and the hosts they live in as opposing teams in a dynamic co-evolutionary arms race. Like exotic species settling in new ecosystems-rats on an island, for example-ERVs can be disruptive when they first arrive. But like the rats' descendants, the viral lineages tend eventually to become better adapted to their surroundings. Once an ERV is integrated into another genome, its survival is hitched to that of its host. So the longer the association, the more likely it is that evolution will have quelled an ERV's more unneighbourly instincts. Boyd likens it to long-running tribal warfare. "As the years went by," he says, "there would be a sort of truce whereby the survivors from both sides would generally agree that all aggression should be curbed." This truce even goes so far as allowing ERVs to play a major role in our evolution, by doing away with the need to lay eggs (New Scientist, 12 June 1999, p 26). And recent studies reveal cases where viral genes have been co-opted by hosts to serve useful functions-ironically, often helping to fight disease. One such, called P-5, is involved in producing immune lymph cells. It has "a possible role in immunity to retrovirus infection", says Jerzy Kulski from the University of Westem Australia in Nedlands, who made the discovery with his colleague Roger Dawkins. Such domestication events may explain why Badenhoop's team found that while many risky genes are associated with viral LTRs, at least one such haplotype lacks them. In this case, the viral on-off switches are found near normal versions of a gene, suggesting that they may provide some protection against autoimmune disease. ERVs can also help defend hosts against wild viruses in other ways, according to Roswitha Lbwer, a geneticist from the Paul Ehrlich Institute in Langen, Germany. Chickens and mice are protected from infection by endogenous proteins that stop viruses sticking to host cells, Lbwer says. And in mice, ERVs interfere with the replication of wild viruses inside host cells. Normally, then, ERVs pose little threat to their hosts. But Boyd believes the truce is an uneasy one. "There would always be renegade rogues on both sides," he says. Although most ERVs do not normally produce the viral proteins that provoke attack from the host immune system, many retain the genetic code for such particles. This unwillingness to disarm, Boyd believes, may set the stage for autoimmune disease. ERVs that retain their protein-producing potential are more like tenuously tamed wolves than loyal puppy dogs. Every once in a while these ERVs awake from their civilised slumber and begin pumping out viral proteins. So what makes domesticated ERVs turn feral? Lower speculates that UV light and bacteria are possible alarm clocks that wake ERVS. Boyd believes that the key is repeated damage to cells, either from infection by wild viruses or from severe psychological stress. The effects of such stress can affect the sympathetic nerves controlling arterial blood supply. If the nerves are shut down, the temporary loss of blood supply can cause cellular damage, which might contribute to ERV activation, according to Boyd. Either way, once ERVs start producing molecules that look like antigens from wild viruses, MHC genes may kick in to fight off the perceived invasion. The result is an immune attack against your own cells. The question then is why natural selection hasn't eliminated those MHC alleles prone to mistake ERV products for infections. Boyd argues that hosts are in an evolutionary bind, a Darwinian catch-22. So long as wild relatives of ERVs exist in nature and pose a threat, there will be a survival advantage in possessing MHC alleles that can fight them off-even though individuals carrying such alleles are susceptible to autoimmune disease. His ideas fit in with today's knowledge of autoimmune susceptibility alleles and ERVs. He believes that the conflicting selection pressures for maintaining and eliminating risky MHC alleles-those that mistake ERV proteins for foreign invaders-result in some, but not all, individuals possessing dangerous alleles. If he is right, geneticists will find geographic pattems in the distribution of risky alleles that reflect varying disease risks. For the moment, the jury is still out on whether ERVs are an accessory to autoimmune disease. if they are, the implications for medicine are wide-ranging. Lower is particularly concemed about gene therapy and cross-species organ transplantation. The retroviruses used as vehicles in gene therapy might activate a patient's ERVSAnd the promise of plentiful supplies of organs from pigs and baboons for use in xenotransplantation may be dangerous for similar reasons. The ERVs in pigs and primates, Lbwer points out, are close relatives of ours. "There is a risk of uncontrolled human ERV amplifications," she says. Lbwer's concems seem well founded. Earlier this year, a team of her colleagues led by Frank Czauderna reported that some pig ERVs do indeed code for viable viruses. Worse still, the(se viruses can replicate in human tissues, at least under lab conditions. Czauderna worries that pig and human ERVs could hybridise, yielding infectious viruses with new and unfamiliar properties. But he is hopeful that it will be possible to use genetic engineering techniques to knock out pig ERVs and create a cloned lineage of donor animals for xenotransplantations. And there is a more positive side to all this: it could lead to ways of fighting off diseases that now seem to strike at random. If ERVs are activated by repeated stress, as Boyd suspects, then identifying and avoiding such stress could one day eliminate the immunological betrayals that lead to disease. "Autoimmune dis ease is not inevitable," says Boyd.1-1
Bryant Furlow is a freelance writer based in northern California
Further reading: "An evolution-based hypothesis on the origin and mechanisms of autoimmune disease" by Graham Boyd, Immunology and Cell Biology, vol 75, p 503 (1997) "The pathogenic potential of endogenous retroviruses' by Roswitha Lower, Trends in Microbiology, vol 7, p 350 (1999) "An endogenous retroviral long terminal repeat at the HLA-DQBL gene locus confers susceptibility to rheumatoid arthritis" by Christian Seidl and others, Human Immunology, vol 60, p 63 (1999) "Establishment and characterization of molecular clones of porcine endogenous retroviruses replicating on human cells" by Frank Czauderna and others, Joumal of Virology, vol 74, p 4028 (2000)