Genesis of Eden Diversity Encyclopedia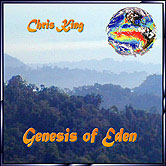 Get the Genesis of Eden AV-CD by secure internet order >> CLICK_HERE
Windows / Mac Compatible. Includes live video seminars, enchanting renewal songs and a thousand page illustrated codex.

---

Join SAKINA-Weave A transformative network reflowering Earth's living diversity in gender reunion.

---

Return to Genesis
Terminator Terminated?
The following file contains copies of Monsanto's Open letter and their background material declaring that they are halting the Terminator program, in the light of comment and criticism from many sources, including the Rockefeller Foundation.
The original of this file suite is also located at Monsanto's own site: http://www.monsanto.com/monsanto/gurt/default.htm
It is included here both for completeness and to maintain an independent record of Monsanto's public statements in case the position subsequently changes.
Reaction from the Gene Ethics Network