Genesis of Eden Diversity Encyclopedia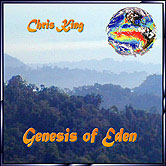 Get the Genesis of Eden AV-CD by secure internet order >> CLICK_HERE
Windows / Mac Compatible. Includes live video seminars, enchanting renewal songs and a thousand page illustrated codex.

---

Join SAKINA-Weave A transformative network reflowering Earth's living diversity in gender reunion.

---

Return to Genesis
The Human Genome Business Aug 2000
By the time this magazine hits your mailbox, you'll be able to read the entire genetic code of a human being over the Internet. It's not exactly light reading-start to finish, it's nothing but the letters A, T, C and G, repeated over and over in varying order, long enough to fill more than 200 telephone books. For biologists, though, this code is a runaway best-seller. The letters stand for the DNA chemicals that make up all your genes, influencing the way you walk, talk, think and sleep. "We're talking about reading your own instruction book," marvels Francis S. Collins, director of the National Human Genome Research Institute in Bethesda, Md. "What could be more compelling than that?" Collins heads the Human Genome Project (HGP), so far a $2SO-million effort to write out the map of all our genes. The HGP is a publicly funded consortium that includes four large sequencing centers in the U.S., as well as the Sanger Center near Cambridge, England, and labs in japan, France, Germany and China. Working together for more than a decade, over 1,100 scientists have crafted a map of the three billion DNA base pairs, or units, that make up the human genome. And they are not alone. In April a brash young company called Celera Genomics in Rockville, Md., beat the public consortium to the punch, announcing its own rough draft of the human genome. The rivalry has cast a spotlight on the human genetic code-and what, exactly, researchers now plan to do with it. "For a long time, there was a big misconception that when the DNA sequencing was done, we'd have total enlightenment about who we are, why we get sick and why we get old," remarks geneticist Richard K. Wilson of Washington University, one partner in the public consortium. "Well, total enlightenment is decades away." But scientists can now imagine what that day looks like. Drug companies, for instance, are collecting the genetic know-how to make medicines tailored to specific genes-an effort called pharmacogenomics. In the years to come, your pharmacist may hand you one version of a blood pressure drug, based on your unique genetic profile, while the guy in line behind you gets a different version of the same medicine. Other companies are already cranking out blood tests that reveal telltale diseasegene mutations-and forecast your chances of coming down with conditions such as Huntington's disease. And some scientists still hold out hope for gene therapy: directly adding healthy genes to a patient's body. "Knowing the genome will change the way drug trials are done and kick off a whole new era of individualized medicine," predicts J. Craig Venter, president of Celera.
Even with the human code in hand, however, the genomics industry faces challenges. Some are technical: it's one thing to know a gene's chemical structure, for instance, but quite another to understand its actual function. Other challenges are legal: How much must you know about a gene in order to patent it? And finally, many dilemmas are social: Do you really want to be diagnosed with a disease that can't be treated-and won't affect you for another 20 years? As scientists begin unraveling the genome, the endeavor may come to seem increasingly, well, human.
The "Race"
This spring all eyes were on the first finish line in the genome: a roughdraft sequence of the 100,000 or so genes inside us all. The HGPs approach has been described as painstaking and precise. Beginning with blood and sperm cells, the team separated out the 23 pairs of chromosomes that hold human genes. Scientists then clipped bits of DNA from every chromosome, identi 'fied the sequence of DNA bases in each bit, and, finally, matched each snippet up to the DNA on either side of it in the chromosome. And on they went, gradually crafting the sequences for individual gene segments, complete genes, whole chromosomes and, eventually, the entire genome. Wilson compares this approach to taking out one page of an encyclopedia at a time, ripping it up and putting it together again. In contrast, Celera took a shorter route: shredding the encyclopedia all at once. Celera's so-called shotgun sequencing strategy tears all the genes into fragments simultaneously and then relies on computers to build the fragments into a whole genome. "The emphasis is on computational power, using algorithms to sequence the data," says J. Paul Gilman, Celera's director of policy planning. "The advantage is efficiency and speed. " The HGP and Celera teams disagree over what makes a "finished genome." This spring Celera announced that it had finished sequencing the rough-draft genome of one anonymous person and that it would sort the data into a map in just six weeks. But the public team immediately cried foul, as Collins noted that Celera fell far short of its original genome-sequencing goals. In 1998, when the company began, Celera scientists planned to sequence the full genomes of several people, checking its "consensus" genome 10 times over. In its April announcement, however, Celera declared that its rough genome sequencing was complete with just one person's genome, sequenced only three times. Although many news accounts have characterized the HGP and Celera as competing in a race, the company has had a decided advantage. Because the HGP is a public project, the team routinely dumps all its genome data into GenBank, a public database available through the Internet (at wwwncbi.nlm. nih.gov/). Like everyone else, Celera has used that data-in its case, to help check and fill the gaps in the company's roughdraft genome. Essentially Celera used the public genome data to stay one step ahead in the sequencing effort. "It does stick in one's craw a bit," Wilson remarks. But Gilman asserts that Celera's revised plan simply makes good business sense. "The point is not ust to sit around and sequence for the rest of our lives," Gilman adds. "So, yes, we'll use our [threefold] coverage to order the public data, and that will give us what we believe to be a very accurate picture of the human genome." In early May the HGP announced it had completed its own working draft as well as a finished sequence for chromosome 21, which is involved in Down's syndrome and many other diseases. (For a full account of the chromosome 21 story, go to wwwsciam. conVexplorations/2000/051500chrom2i on the World Wide Web.) Until now, the genome generators have focused on the similarities among us all. Scientists think that 99.9 percent of your genes perfectly match those of the person sitting beside you. But the remaining 0.1 percent of your genes vary-and it is these variations that most interest drug companies. Even a simple single-nucleotide polymorphism (SNP)-a T, say, in one of your gene sequences, where your neighbor has a C-can spell trouble.
Because of these tiny genetic variations, Venter claims, many drugs work only on 30 to 50 percent of the human population. In extreme cases, a drug that saves one person may poison another. Venter points to the type 11 diabetes drug Rezulin, which has been linked to more than 60 deaths from liver toxicity worldwi 'de. "In the future, a simple genetic test may determine whether you're likely to be treated effectively by a given drug or whether you face the risk of being killed by that same drug," Venter predicts. While fleshing out its rough genome, Celera has also been comparing some of the genes with those from other individuals, building up a database of SNPs (pronounced "snips"). Other companies, too, hope to cash in on pharmacogenomics. Drug giants are partnering with smaller genomics-savvy companies to fulfill their gene dreams: Pfizer in New York City has paired with Incyte Genomics in Palo Alto, Calif.; SmithKIine Beecham in Philadelphia has ties to Human Genome Sciences in Rockville; and Ell Lilly in Indianapolis has links to Millennium Pharmaceuticals in Cambridge, Mass. At this point, personalized medicine is still on the lab bench, but some business analysts say it could become an $800-million market by 2005. As Venter puts it: "This is where we're headed." But the road is sure to be bumpy. One sticking point is the use of patents. No one blinks when Volvo patents a car design or Microsoft patents a software program, according to John J. Doll, director of the U.S. Patent and Trademark Office's biotechnology division. But many people are offended that biotechnology companies are claiming rights to human DNA-the very stuff that makes us unique. Still, without such patents, a company like Myriad Genetics in Salt Lake City couldn't afford the time and money required to craft tests for mutations in the genes BRCAI and BRCA2, which have been linked to breast and ovarian cancer. "You simply must have gene patents," Doll states. Most scientists agree, although some contend that companies are abusing the public genome data that have been so exactingly sequenced-much of them with federal dollars. Dutifully reporting their findings in GenBank, HGP scientists have offered the world an unparalleled glimpse at what makes a human. And Celera's scientists aren't the only ones peering in-in April, GenBank logged roughly 35,000 visitors a day. Some work at companies like Incyte, which mines the public data to help build its own burgeoning catalogue of genes-and patents the potential uses of those genes. Incyte has already won at least 500 patents on full-length genesmore than any other genomics company-and has applied for roughly another 7,000 more. Some researchers complain that such companies are patenting genes they barely understand and, by doing so, restricting future research on those genes. "If data are locked up in a private database and only a privileged few can access it by subscription, that will slow discovery in many diseases," warns Washington University's Wilson. Incyte president Randal W Scott, however, sees things differently: "The real purpose of the Human Genome Project is to speed up research discoveries, and our work is a natural culmination of that. Frankly, we're just progressing at a scale that's beyond what most people dreamed of." In March, Incyte launched an e-commerce genomics program-like an amazon.com for genes-that allows researchers to order sequence data or physical copies of more than 100,000 genes on-line. Subscribers to the company's genomics database include drug giants such as Pfizer, Bayer and Eli Lilly. Human Genome Sciences has won more than 100 gene patents-and filed applications for roughly another 7,000-while building its own whopping collection of genes to be tapped by its pharmaceutical partners, which include SmithKIine Beecham and Schering-Plough. The federal government has added confusion to the patent debate. In March, President Bill Clinton and British prime minister Tony Blair released an ambiguous statement lauding open access to raw gene data-a comment some news analysts interpreted as a hit to Celera and other genomics companies that have guarded their genome sequences carefully. Celera and the HGP consortium have sparred over the release of data, chucking early talks of collaboration when the company refused to release its gene sequences immediately and fully into the public domain. The afternoon Clinton and Blair issued their announcement, biotech stocks slid, with some dropping 20 percent by day's end. A handful of genomics companies scrambled to set up press conferences or issue statements that they, indeed, did make available their raw genome data for free. In the following weeks, Clinton administration officials clarified that they still favor patents on "new genebased health care products." The sticky part for most patent seekers will be proving the utility of their DNA sequences. At the moment, many patent applications rely on computerized prediction techniques that are often referred to as "in silico biology" [see "The Bioinformatics Gold Rush," on page 46]. Armed with a full or partial gene sequence, scientists enter the data into a computer program that predicts the amino acid sequence of the resulting protein. By comparing this hypothetical protein with known proteins, the researchers take a guess at what the underlying gene sequence does and how it might be useful in developing a drug, say, or a diagnostic test. That may seem like a wild stab at biology, but it's often enough to win a gene patent. "We accept that as showing substantial utility," Doll says. Even recent revisions to federal gene-patent standardswhich have generally raised the bar a bit on claims of usefulness-ask only that researchers take a reasonable guess at what their newfound gene might do.
Testing, Testing
Patents have already led to more than 740 genetic tests that are on the market or being developed, according to the National Institutes of Health. These tests, however, show how far genetics has to go. Several years after the debut of tests for BRCAI and BRCA2, for instance, scientists are still trying to determine exactly to what degree those genes contribute to a woman's cancer risk. And even the most informative genetic tests leave plenty of questions, suggests Wendy R. Uhlmann, president of the National Society of Genetic Counselors. "In the case of Huntington's, we've got a terrific test," Uhlmann avers. "We know precisely how the gene changes. But we can't tell you the age when your symptoms will start, the severity of your disease, or how it will progress." Social issues can get in the way, too. After Kelly Westfall's mother tested positive for the Huntington's gene, Westfall, age 30, immediately knew she would take the test as well. "I had made up my mind that if I had Huntington's, I didn't want to have kids," declares Westfall, who lives in Ann Arbor, Mich. But one fear made her hesitate: genetic discrimination. Westfall felt confident enough to approach her boss, who reassured her that her job was safe. Still, she worried about her insurance. Finally, rather than inform her insurer about the test, Westfall paid for it-some $450, including counseling-out of pocket. (To her relief, she tested negative.) The HGPs Collins is among those calling for legislation to protect people like Westfall. A patchwork of federal and state laws are already in place to ban genetic discrimination by insurers or employers, but privacy advocates are lobbying Congress to pass a more comprehensive law. Last February, President Clinton signed an executive order prohibiting all federal employers from hiring, promoting or firing employees on the basis of genetic information. It remains to be seen whether private companies will follow suit. In the meantime, Celera is now ready to hawk its human genome, complete with crib notes on all the genes, to online subscribers worldwide. "It's not owning the data-it's what you do with it," Venter remarks. He envisions a Celera database akin to Bloomberg's financial database or Lexis-Nexis's news archives, only for the genetics set. Which 300 genes are associated with hypertension? What, exactly, does each gene do? These are the kinds of queries Celera's subscribers might pose-for a price. As of press time, Celera planned to offer a free peek at the raw genome data online, but tapping into the company's online toolkit and full gene notes will cost corporate subscribers an estimated $5 million to $15 million a year, according to Gilman. Academic labs will pay a discounted rate: $2,000 to $15,000 a year. Internet surfers can now visit GenBank for free. With all this information available, will scientists really pay Celera? Venter thinks so. "We just have to have better tools," he says. For genomics, that is becoming a familiar refrain. m
KATHRYN BROWN is a freelance writer based in Alexandria, Va.
GENE THERAPY SETBACK Sci Am 2000
A tragic death clouds the future of an innovative treatment method
Genesis of Eden Diversity Encyclopedia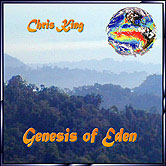 Get the Genesis of Eden AV-CD by secure internet order >> CLICK_HERE
Windows / Mac Compatible. Includes live video seminars, enchanting renewal songs and a thousand page illustrated codex.

---

Join SAKINA-Weave A transformative network reflowering Earth's living diversity in gender reunion.

---

Return to Genesis
Eighteen-year-old Jesse Gelsinger died at the University of Pennsylvania last September 17, four days after receiving a relatively high dose of an experimental gene therapy, a novel and unproved technique that aims to correct genetic diseases and other conditions. Gelsinger's death was apparently the result of an overwhelming immune reaction to the engineered adenovirus that researchers had infused into his liver. He died of acute respiratory distress syndrome and multiple-organ failure. The trial, led by James M. Wilson, director of Penn's Institute for Human Gene Therapy, had sought to test in patients the safety of a possible treatment for an inherited liver disease, ornithine transcarbamylase deficiency (OTCD). Gelsinger had been healthier than most men with OTCD, which causes ammonia to build up in the blood. His illness was being partly controlled with a lowprotein diet and with a chemical therapy that helps the body eliminate ammonia-co-invented, ironically, by one of his doctors in the fatal experiment. The death triggered alarm at many medical centers that are testing gene therapy, because fully 30 percent of all such trials use adenoviruses to convey a gene into patients' cells, according to Kathryn Zoon of the Food and Drug Administration. Wild adenoviruses can cause various illnesses, including colds and conjunctivitis, although infections are usually mild. The FDA immediately halted two other trials that involved infusing adenoviruses into patients' livers. Alarm turned to dismay when the Penn researchers admitted at a meeting of the public Recombinant DNA Advisory Conunittee (RAC) last December that they had failed to notify the FDA prior to Gelsinger's fatal reaction of the deaths of some monkeys that had been given high doses of a different modified adenovirus. And that was only the beginning. The group had also omitted to tell the RAC of a perhaps crucial change in the way the virus was to be delivered. Most troubling, patient volunteers who participated in the OTCD trial before Gelsinger-but who were mostly given lower doses of virus-suffered significant liver toxicity that, had it been reported to the FDA, would have put the study on hold. Wilson's team acknowledged that it should have called the agency about these findings. Gelsinger himself, it appears, should never have been allowed to enroll at all: the approved protocol called for a female in his slot, because females are less severely affected by OTCD than males. Furthermore, his blood ammonia level was too high for admission into the trial when it was last checked, on the day before the disastrous gene treatment, although it had been within acceptable limits when he was first enrolled. The litany of lapses means that Wilson's Institute for Human Gene Therapy could be sent a formal FDA warning. Subsequent deviations might then disbar his institution from receiving federal funds.
Some clues have emerged to suggest why Gelsinger suffered such an extreme reaction, which was quite different from the liver toxicity the researchers had noted in monkeys and in previous volunteers. He may have had an undetected infection with a parvovirus that sensitized him to adenoviruses. And the Penn researchers have disclosed that the virus in the lot Gelsinger received had spontaneously undergone a small genetic alteration. Although testing indicates that the previously unrecognized change was of no consequence, Inder Verma, a gene therapy expert at the Salk Institute for Biological Studies in La Jolla, Calif., said at the RAC meeting that he felt the finding was "disturbing," because small changes in a therapeutic virus might have nonobvious effects. Verma has long argued that investigators should include in gene therapy protocols detailed studies of volunteers' reactivity to any viruses involved.
Just as worrisome, the virus given Gelsinger was discovered to have spread far beyond his liver, where it was supposed to correct the defect in his cells. Within the liver it had bound to immune cells far more than to the hepatocytes it was meant to target. Only three of 17 patients treated before Gelsinger showed any sign of benefit. The results are prompting an exhaustive reexamination of the safety of all virus-based gene therapy trials, and researchers are likely to be wary of administering high doses of adenoviruses. Quite apart from the scientific set backs, the sad event in Pennsylvania has pushed onto center stage the thorny issue of when deaths in gene therapy trials should be revealed. Patients elsewhere died in unrelated gene therapy trials last year without the deaths being reported to the RAC, as federal guidelines require, although they had been communicated to the FDA, which keeps all data confidential. Other deaths had been divulged to the RAC with requests from the trials' commercial sponsors that they be kept secret. Other than Gelsinger's, the deaths were most likely unrelated to the therapy under investigation. Yet the matter has energized the RAC to seek to disallow confidentiality restrictions and to be notified of all adverse reactions in gene therapy trials. The Biotechnology Industry Organization, however, pointing to the need for commercial as well as patient confidentiality, opposes such measures. The only certain thing during these dark days for the field is that many vital scientific and regulatory issues have yet to be resolved before gene therapy can become good medicine. -Tim Beardsley in Washington, D.C.