Genesis of Eden Diversity Encyclopedia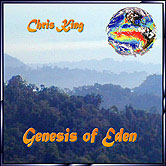 Get the Genesis of Eden AV-CD by secure internet order >> CLICK_HERE
Windows / Mac Compatible. Includes live video seminars, enchanting renewal songs and a thousand page illustrated codex.

---

Join SAKINA-Weave A transformative network reflowering Earth's living diversity in gender reunion.

---

Return to Genesis
Sale of the century NS 19 Feb 2000
Iceland has come to grief over the human genome. Do we have to?
JUST THINK. Without real lives, all that hard work sequencing the human genome will be worthless. In order to tease out the roots of disease-genetic and envirorunental-researchers will need not only people's DNA but also their medical records, details of their lifestyles and, preferably, family histories. And with the imminent arrival of the first sequenced human genome, there's a race on to create large databases to hold all that information. This week, Britain's Medical Research Council (MRC) outlined just such a database, starting with 500 000 volunteers. At the same time, a British company called Gemini Holdings announced plans for another database covering the Canadian province of Newf6undland and Labrador. Iceland is already some way down the road to a national database, but is now running into problems. It should be possible to learn from its troubles. just over a year ago, as the parliament in Reykjavik discussed the database, New Scientist argued for a cautious approach. Unfortunately, the worst has happened. The Icelandic govemment has not taken all its people with it. Doctors feel the database threatens their relationships with patients and are threatening to sabotage it by withholding medical records ("Cuts no ice", New Scientist, 12 February, p 5). Let's be clear: these databases are essential. They promise to reveal "harmful" genes and, in some cases, ways for carriers to stave off the worst effects of those genes. They will also help companies to develop drugs more efficiently. So, it is crucial that people feel at ease with the implications of researchers rifling through their DNA. One issue still to be resolved is consent. Iceland's 270 000 citizens are automatically included in the project. If they do not want to be involved, they have to opt out. This seems harsh. Certain genes will have serious powers of prediction-of early-onset Alzheimer's, for example-which have big implications for individuals and their families. People need to understand that as well as benefits, the new databases will atso bring bad news-then they should be asked if they want to take part. Allied to consent is the question of who decides what research may-be done with a database. Medical research is one thing, but there are scientists eager to study the genetic roots of intelligence, criminality and even race. Should donors have the freedom to withdraw their DNA from such potentially divisive projects? Privacy is another problem. The databases cannot be made fully anonymous. As people fall ill and die, the details will need to be added. So, safeguards must be included to prevent people being identified on the database. This has been another bone of contention in Iceland. Then there is the question of who benefits. The databases are potential gold mines for drugs companies. But they should not be the only ones to profit. Iceland has transferred ownership of its database to deCODE genetics, a private company in Reykjavik-a move that is being challenged by a group of doctors as unconstitutional. deCODE has already signed a $200 million deal with Swiss pharmaceuticals company Hoffmann-La Roche to let it use the database. In return for the nation's DNA, deCODE will supply Iceland with any drugs developed from the database free of charge. In a similar deal, Gemini has agreed to pay royalties on any commercial developments from its database to a foundation for the benefit of the people of Newfoundland and Labrador. Are these reasonable retums for the wealth the databases will generate? Britain's database will initially be operated by the MRC and the Wellcome Trust, two organisations that plough profits back into biomedical research. What happens, though, if they decide to sell off this lucrative product? The MRC has this week appointed a company to measure the public's response to its plans. This is a good start, but it does not go far enough. Somebody needs to look hard at the roles of the MRC and Wellcome Trust in this project. What responsibilities will they have to the public? These issues deserve a full and wide public debate, mediated by an independent body, such as the Nuffield Council for Bioethics or the goverrunent's Human Genetics Advisory Commission. The government of Newfoundland and Labrador, which is only now formulating a policy on genetic testing, should also make sure that a debate takes place on Gemini's plans. These databases are likely to have a profound impact on the nation's health. They are too important to get wrong.
Genesis of Eden Diversity Encyclopedia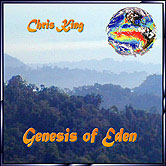 Get the Genesis of Eden AV-CD by secure internet order >> CLICK_HERE
Windows / Mac Compatible. Includes live video seminars, enchanting renewal songs and a thousand page illustrated codex.

---

Join SAKINA-Weave A transformative network reflowering Earth's living diversity in gender reunion.

---

Return to Genesis
Blast from the past NS 19 Feb 2000
We've got our fish ancestors to thank for our love of music
EVER wondered why listening to loud music or singing at the top of your voice is such fun? Scientists at the University of Manchester say a pleasure-inducing hearing mechanism we've inherited from our fishy ancestors could be to blame. A team led by psychologist Neil Todd, an expert in music perception, has discovered that the sacculus, an organ forming part of the balance-regulating vestibular system in our inner ear, is tuned in to respond to sound frequencies that predominate in music-despite the fact that the sacculus is not thought to have any hearing function. Even more curious, says Todd, our saccular frequency sensitivity appears to mimic that of fish-the only type of creature known to use its sacculus for hearing. "This primitive hearing mechanism from our vertebrate ancestors appears to have been conserved as a vestigial sense in humans," says Todd. Because the vestibular system has a connection to the hypothalamus, the part of the brain responsible for drives like hunger, sex and hedonistic responses, Todd believes that people might be getting a pleasurable buzz when they listen to music-which could explain why music has developed into such a cultural force. This buzz may mimic the thrills people get from swings and bungee jumping, where motion stimulates the balance centre. But there is a proviso: the sacculus only appears to be sensitive to loud volumesabove 90 decibels. Despite this, crooners could also love their own singing because sound levels in the larynx have been estimated to be as high as 130 decibels. "It's bloody loud in there," Todd says. Because the sacculus is buried deep within the ear (see Diagram), Todd and his colleagues Frederick Cody and Jon Banks could not measure its reaction to sound directly. But in regulating balance-particularly head posture-the sacculus evokes electrical signals in certain neck muscles. So the team exploited this by asking students to tense their neck muscles, and using surface electrodes, they measured the extra signals produced when the sacculus responds to sound rather than balance. In tests, 11 students listened to tone pips of varying frequencies. Their saccular sensitivity ranged from 50 hertz up to 1000 hertz, with a peak between 300 and 350 hertz. On the musical scale, middle C is 261 hertz; male and female voices have frequency ranges up to 200 and 400 hertz respectively. The researchers will publish their results this spring in a forthcoming edition of the journal Hearing Research. "The distribution of frequencies that are typical in rock concerts and at dance clubs almost seem designed to stimulate the sacculus. They are absolutely smack bang in this range of sensitivity," Todd says. Large groups of people singing or chanting together, such as a choir or a crowd at a sporting event, could also trigger the mechanism, he adds. Paul Marks
Toxic wave NS 19 Feb 2000
ONE hundred tonnes of cyanide in the water that spilled from a Romanian goidmine have devastated rivers in central Europe, say Hungarian scientists. A breach of a dam at the Baia Mare goldmine, near Oradea in northwest Romania, on 30 January has wiped out fish and other aquatic life for hundreds of kilometres along the River Tisza in Hungary. By early this week the pollution had reached the Danube in Serbia and was concentrated enough to kill fish. Cyanide is used by miners to separate gold and sliver from other ores. As little as 0-1 milligrams per litre of water can be fatal to fish. Scientists from Vituki, the state-owned water research centre in Budapest, monitored the toxic wave from the mine as it flowed through Hungary. After 10 days they found that the cyanide had not broken down significantly. However, the cyanide is being diluted as the wave travels downstream, says Ferec Laszlo from Vituki. When the poison crossed the border into Hungary there were 30 milligrams of cyanide per litre, 10 days later the level had fallen to 1-5 mg/i as the water left the country. More than 300 tonnes of dead fish have been removed from Hungarian rivers, while invertebrate and crustacean populations have been wrecked. Laszlo is worried about the long-term damage to the ecosystem. "it is the biggest release of cyanide I am aware of," he says. "it is disastrous." Rob Edwards
The hole story? Plankton are escaping the ravages of ozone depletion-so far
NS 19 Feb 2000
THE ozone hole above Antarctica may not be damaging life in the ocean below after all. If Californian researchers are right, then increased ultraviolet radiation is having scarcely any effect on the growth of marine plankton, the base of the ocean's food chain.
The team, led by Kevin Arrigo of Stanford University in Palo Alto, has created computer models of phytoplankton growth over a year in the southern hemisphere before and after the ozone hole appeared in the 1980s. They included such factors as the position of the ozone hole, cloud cover, and UV-B strength, the type of ultraviolet radiation that increases as atmospheric ozone declines. To find out what increased UV-B did to phytoplankton, the researchers compared two models: one based on data from 1992, a year with a yawning ozone hole and the other with the same parameters except for the ozone levels, which were taken from 1978, a year of 'normal" conditions before the hole appeared. Over the southern hemisphere ecosystem as a whole, they found that primary phytoplankton production decreased by only about 1 per cent in 1992, which is significantly lower than other estimates. Arrigo's work does not discount the results of a number of studies showing fliat increased UV-B can stunt phytoplankton growth by 10 per cent or more in localised areas or in the laboratory (New Scientist, 8 August 1998, p 24). The difference is that his study looked at the big picture of LTV-B for the whole ocean. In previous studies, researchers scaled up measurements of plankton growing beneath the hole and elsewhere to calculate an overall effect for the whole Southern Ocean. But although they knew that factors such as cloud cover were important, they are difficult to include in such calculations. "On a cloudy day under a deep hole, there's still not nearly as much UV flux as on a clear day with no hole," says Arrigo. Another important factor is that, at any given time, around 80 per cent of the southem hemisphere's ozone hole is over ice. So only a small fraction of phyto-plankton in Southem Ocean waters feels the full brunt of ozone depletion, he says. Both these factors were incorporated into the new models. Raymond Smith, at the University of Califomia, Santa Barbara, who did landmark research on the effect of increased UV-B on phytoplankton, says that marine plankton have adapted to cope with the hole. "It's obvious that [the impact] isn't going to be catastrophic," he says. "We've had the ozone hole for a decade and a half and the system is still there." Although Arrigo's results are good news, he says we shouldn't stop worrying about ozone depletion, because phytoplankton is only one component of the ecosystem. "There may be species shifts going on that no one is aware of," he says. And we shouldn't forget that Southem Ocean phytoplankton could be stretched to their limit in absorbing ultraviolet radiation. 'Right now, they're keeping up,' he says, 'but if the problem gets worse who knows?" Mark Schrope
Garbage DNA has its uses
Genesis of Eden Diversity Encyclopedia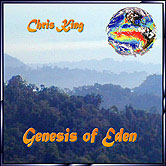 Get the Genesis of Eden AV-CD by secure internet order >> CLICK_HERE
Windows / Mac Compatible. Includes live video seminars, enchanting renewal songs and a thousand page illustrated codex.

---

Join SAKINA-Weave A transformative network reflowering Earth's living diversity in gender reunion.

---

Return to Genesis
SOMETHING strange is going on. Viruses all over the world are preserving a stretch of genetic material that until now was considered redundant. Given that DNA with no function tends to change rapidly because of random mutation, this suggests that this particular piece of "junk" DNA must be of some use to the viruses. Jim Van Etten and his colleagues at the University of Nebraska found the mysterious sequence within a gene carried by chlorella viruses. These viruses live in algae in lakes around the world, and the gene the Nebraska team was studying repairs damage to viral DNA caused by ultraviolet light. Non-coding DNA sequences inside genes are called introns. These are generally considered junk DNA, containing no useful information. They tend to change more rapidly than protein-coding DNA because they are npt under any selective pressure to hang on [email protected] useful sequence. Even the few introns that do have functions-such as jumping into other genes-only conserve a limited amount of genetic material.
The Nebraska scientists determined the DNA sequence of the repair gene from 42 chlorella viruses isolated over a period of 12 years from the US, China, Australia and Argentina. They found that 15 of the viruses shared an identical copy of the intron. Another four viruses contained almost exact copies of a related, but slightly smaller intron. "I don't know of any other examples of this type of intron sequence conservation. There has to be selective pressure to maintain the sequence with that kind of fidelity," says Van Etten. "There's something unusual going on here," agrees Arlin Stoltzfus of the Center for Advanced Research in Biotechnology in Maryland. He thinks that the intron sequence could be identical in the viruses simply because it has spread though the virus population recently and has not yet had time to mutate. But such a rapid spread implies that the intron must be conferring some selective advantage. This doesn't have to be the case, however. David Penny, a theoretical biologist at Massey University in New Zealand, thinks that the intron could be compared to a "selfish gene", good at ensuring its own survival without necessarily benefiting the virus. "What is good for a particular gene need not be best for the individual that houses the gene," he says. Joanna Marchant
Roots of immunity NS 19 Feb 2000
When it comes to fighting disease, you are more like, a plant than you think, says Trisha Gura
IN THE early 1970s, a mysterious epidemic hit several hospitals in California. Infections-most of them blood-borne or respiratory-were sweeping through the wards, but doctors and public health officials couldn't put their finger on the source. In desperation, they enlisted the help of a team of infectious disease specialists at the University of California, Berkeley. After a careful search, the microbial detecfives reached a startling conclusion. The epidemic was caused by a plant disease-a bacterium called Pseudomonas aeruginosa that infected both the flowers brought in to cheer up sick patients and the salads and vegetables on their plates. Amazingly, the same bacterium that attacked the plants was also causing illness in people. For the next two decades, scientists regarded this as no more than a curious one-off. But in the past few years, the parallels uncovered between plant and animal disease have spread far beyond Pseudomonas. The pathogens that cause sickness in these two'disparate kingdoms of life are turning out to use much the same molecular machinery-and their hosts use remarkably similar countermeasures. Because of these striking similarities, researchers are now looking to our green cousins to leam more about diseases that afflict people. Using knowledge and techniques developed in plants, they are beginning to search for previously unsuspected disease-resistance genes lurking in the genomes of mammals. And others are importing weapons from the plants' disease-fighting arsenal to see if they might someday work in people. Such cross-fertilisation would have been regarded as heresy only five years ago, when there seemed to be an unbridgeable gulf between the worlds of plant and animal microbiology. Plant researchers focused on agricultural applications such as finding diseaseresistance genes, studying them and breeding them into crops, while medical researchers addressed the cell biology of disease. But suddenly, the medical people have gained a new-found respect for the secrets their plant colleagues can reveal about animal diseases. In particular, plant biologists have long understood the struggle between pathogen and host as a gene-on-gene duel. Many bacteria target their hosts via virulence factors encoded by Avr genes (short for "avirulence", ironically, because they were discovered in strains rendered ineffective by mutation). Plants parry this attack by evolving resistance factors produced by R genes, then pathogens respond with new genes, and so on. Over the years, plant pathologists have identified many of the genes involved by bombarding virulent microbes with X-rays or chemicals that mutate their DNA at random. The resulting mutants are then let loose on healthy hosts. Those microbes that can't infect plants, or do so only weakly, have probably picked up mutations in genes that encode crucial virulence factors. Animal researchers hadn't approached disease pathogens that way until the plant-animal similarities began coming to light. "It taught the animal people that they n-dght be missing the tip of the iceberg by only focusing on normal infection. Disease resistance is really an abnormal infection," says Jeff Dangl, a plant geneticist at the University of North Carolina at Chapel Hin. By studying such failed infections, medical researchers n-dght find virulence genes that disease-causing bacteria use to attack humans, and develop antibiotic drugs to blunt the attack. But spotting the genes responsible for virulence and resistance in animals is a daunting task. It would take at least 30 000 mutants to systematically comb the entire genome of P aeruginosa for all possible virulence factors made by the bug, estimates Lory Rahme, a plant pathologist tumed molecular microbiologist at Harvard Medical School in Boston. Test each mutant on 10 host animals-to make sure the result is statistically significant-and you are faced with a screening nightmare if the hosts are, say, niece. But even that is not enough. You'll want to go still further and systematically test the mutated pathogens in several strains of mutated hosts. "In animals, it would simply be impossible," Rahme concludes. But maybe there's an easier way. in 1992, Rahme, who was searching for a postdoctoral project, turned to Milt Schroth, a plant pathologist at the University of Cafifomia at Berkeley. -Why not start in plants and move to animals?" she proposed. Schroth, a member of the team that first collared Pseudomonas in the hospital infections 20 years earlier, gave her the 80 or so Pseudomonas isolates he had saved from that investigation. Rahme took those to Boston, where she teamed up with microbiologist Frederick Ausubel at Harvard and Ronald Tompkins,-chief of staff at Shriners Bums Hospital. Together, they set up a massive screening system that begins in mustard plants, moves through flies and nematode worms, and ends up in mice. T'he researchers start by randomly mutating lots of P. aeruginosa and then squirting the altered bacteria onto the leaves of mustard plants. Any bugs har bouring mutations in crucial virulence factors will be unable to grow or repro duce as effectively as the normal microbes, which infect the plants with ease. The team then picks out these Pseudomonas duds and injects them into fruit [email protected] normal Pseudomonas can also attack-to see if they are impotent in this host, too. The least infective bacterial mutants also pass through Ausubel's lab, where investiga tors test their virulence in worms and, across the street, to Tompkins's lab, where the mutant Pseudomonas strains are screened in mice that are especially susceptible to infections.
Attack genes
So far, the researchers have divided the mutants into eight classes according to which combination of hosts the putative virulence factors target. For example, one class carries mutations in genes that, if nor mal, would help to infect mustard plants and fruit flies and nothing else. Another class carries mutations in genes that work in plants, worms and mice, but not flies. Right now, Rahme and her colleagues are concentrating on a group of 24 pron-dsing virulence gene candidates that control the severity and persistence of infection in at least three of the four groups. In fact, half of those 24 genes work in an four hosts, Rahme reported in December at a collo quium on plant-animal disease s ties in Irvine, Calfforriia, hosted by the National Academy of Sciences. The researchers have located the genes where these 24 mutations reside and are now trying to figure out what the genes actually do. "We are getting out information on what mechanisms of infection may be universal and what may t be host-specific," says Rahme. At least some of the genes produce something called the Type III secretion [email protected] a molecular syringe made up of 30 or so proteins that some bacteria use to inject toxins or other mol ecules into host cells. Some of the syringe pieces-the ones responsible for pumping the toxins or molecules out of the bacter ial cell-are so universal that last year, t geneticists found they could mix and match genes from plant and animal s pathogens without affecting the working of the syringe (Proceedings of the National Academy of Sciences, vol 96, p 12 839). Sure enough, back in 1995 Rahme's team had reported that a syringe protein proy duced by one of a class of genes known as hrp genes is necessary to make Pseudomonas virulent in both plants and mice (Science, vol 268, p 1899). Since then, the researchers have found several more hrp genes among their 24 most widely active virulence genes. Within two years or so, they hope to begin testing drugs to block these virulence factors-perhaps using plants, rather than mice, for the initial screening process. VVhat about the other side of the cointhe hosts' defences? Mammals, like plants, seem to have genes affecting their susceptibility to certain pathogens. For example, a mutation in a certain strain of mice prevented them from being kihed,by a mutant strain of Bordetella bronchiseptica, which usually causes respiratory tract infections in many mammals, Jeff Miller of the University of California at Los Angeles told researchers at last December's colloquium. The interaction looks remarkably like the gene-for-gene thrust and parry familiar to plant disease specialists. But plants and people share an even deeper similarity in their response to invading germs-an ancient immune system handed down from our common ancestor hundreds of millions of years ago. Here's how it works in plants: a pathogen attacks a plant tissue and unwittingly emits a signal that is picked up by a protein encoded by a resistance gene. Most R-genes encode receptors, and many of these closely resemble a receptor first discovered in fruit flies called Toll, which also orchestrates the immune response in insects. Once triggered, the R-gene response branches into two pathways (see Diagram, p 28). At the site of infection, an enzyme called MAP kinase kicks off a cellsuicide program called the hypersensitivity response, which involves the release of nitric oxide, a gaseous signal molecule. In the second pathway, the gas works in concert with salicylic acid to circulate throughout the plant and eventually unleash an army of antimicrobial molecules well beyond the infection site, says Daniel luessig of Rutgers University in Piscataway, New Jersey. The whole process is almost identical to the inflammatory response of mammals. When a pathogen attacks or a tissue is injured, mammalian cells release tumour necrosis factor, a signal that binds to a Tolllike receptor called the interleukin-1 receptor. This receptor triggers a MAP kinase that initiates a cen-suicide program called apoptosis. And this is mediated by-you've guessed it-nitric oxide. The camage that results is familiar as the pus that fills an inflamed wound. The kinase also flicks on cell signalling molecules that enter the circulation and trigger the release of potent inflammatory, clotting and antimicrobial agents.
"To me, the hypersensitivity response is an abscess in plants," says Carl Nathan, an immunologist at Cornell University's Weill Medical College in Ithaca, New York. Until last December, Nathan admits, he hadn't paid any attention to the plant phenomenon. "I had read about it but never seen it. When I did, I was blown away by the similarity."
Tuberculosis clue
Indeed, Nathan and others now think mammals might carry specific resistance genes that-like the R genes of plantsrecognise classes of germs and spur a generalised inflammatory response to deal with the invaders before the more specialised immune system-based on antibodies and T-cells-can kick in. Nathan had already teamed that mutations in a gene for an enzyme caned nitric oxide' synthase-II (or drugs that block the enzyme) render mice susceptible to some pathogens, such as the tuberculosis bacterium, that they would normally resist. Something similar may occur in people. Nathan estimates that 90 per cent of people infected with TB never show signs of the disease unless they become malnourished or immunosuppressed. "VVhat is it about the unlucky 10 per cent that renders them susceptible?" he asks. The answer could be variations in specific genes. Already, Nathan has found a number of candidate genes and is mutating them in mice to see what their contribufion to the disease might be. So if plants have cell death and signalling pathways similar to those in animals, might the two respond to the same drugs? The answer is an emphatic yes. In people, aspirin (acetylsalicylic acid) has long been known to relieve inflammation by blocking prostaglandin production. Its parent, salicylic acid, was first isolated from the bark of willow trees, where it enhances defence by aiding the signalling role of nitric oxide. Those seem like opposite effects, but plant researcher Bud Ryan at Washington State University in Pullman has an explanation. Plants crank up salicylic acid production when attacked by microbes. Salicylic acid then shuts down the plant's production of jasmonic acid, which would otherwise signal the production of protease inhibitors and [email protected] agents that prevent insects from digesting its tissues (left branch in Diagram), in favour of the hypersensitivity response (right branch in Diagram). In other words, when faced with both threats, the plant focuses all its energies on dealing with the microbe. In people, aspirin blocks the same pathway of inflammation, probably targeting at least two enzymes similar to those that it blocks in the plant pathway.
Rethinking aspirin
But plant researchers know that salicylic acid plays many other roles in plants. Klessig speculates that aspirin may likewise act through a variety of similar mechanisms in people. If so, plants may shed new light on one of medicine's star performers. The close parallel between plant and animal defence systems may yield other useful drugs. Intriguingly, in 1996, Ryan's group found that ultraviolet light activates the defensive response in plants just as it does in humans. So perhaps compounds such as flavonoids-which protect the plant against ultraviolet light-might also serve as anti-inflammatory drugs for people. Likewise, Klessig and other researchers are studying a class of broad-spectrum plant antibiotics called phytoalexins that they hope may also work in animals. Conversely, the synthetic anti-tumour drug suramin-which can prevent LTV light from causing inflammation in humansalso blocks the wounding response of tomato plants, Ryan's group has found, in research to be published this spring in the Proceedings of the National Academy of Sciences. Suramin is extremely toxic to patients in its present form, but if pharmacologists can find ways to mitigate its side effects, they may be able to find other uses for the drug. With so many similarities emerging between diseases of plants and peopleinterchangeable molecular syringe parts, related receptors and signals, and pathogens that can infect species in both kingdomsresearchers say there must have been an ancient, common ancestor that passed down the crucial pieces of a basic immune response.
Carbon copies: animals and plants use nearly identical systems to fight off pathogens
"The cogs are the same, but how they are connected up is different in different species," says plant pathologist Jonathan Jones at the John hines Centre in Norwich, who studies Toll-like receptors.
So it's no surprise that pathogens have similar parts-relics of the diseases that afflicted our common ancestor hundreds of millions of years ago. This brings a fresh unity of purpose to plant and animal disease experts. "The key is animal people have strengths that we don't have, and we have strengffis that they don't have," says Dangl. "It's always good to look at your problem from a slightly oblique viewpoint." Plant and animal pathologists know this only too well, as they discover that all along, they have been unwittingly reading from the same page of the Book of Life.
Trisha Gura is a science writer in Cleveland, Ohio
Further reading: 'Novel antimicrobial targets from combined pathogen and host genetics' by Carl Johnson and Leo Liu, Proceedings of the National Academy of Sciences, vol 97, p 101 7