Genesis of Eden Diversity Encyclopedia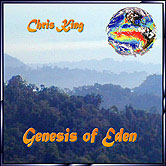 Get the Genesis of Eden AV-CD by secure internet order >> CLICK_HERE
Windows / Mac Compatible. Includes live video seminars, enchanting renewal songs and a thousand page illustrated codex.

---

Join SAKINA-Weave A transformative network reflowering Earth's living diversity in gender reunion.

---

Return to Genesis
Does Light Change Speed? NS 22 July 2000
CHANGING the speed of light gives physicists all sorts of headaches. Now scientists in Argentina have found one more: electric charge might start to appear as if from nowhere. But surprisingly, this may tum out to be a good thing for theories of the early Universe. Last year, two groups of researchers put forward theories of the Universe's expansion that require the speed of light to have slowed since the big bang. One argument in support of a changing light speed is the fact that temperature and density are relatively uniform across the Universe. There's no way such far-flung comers of space can be causally connected (see Diagram) unless light once travelled faster than it does now (New Scientist, 24 July 1999, p 28). Now Hector Vucetich, Susanna Landau and Pablo Sisterna at the University of La Plata in Argentina say that if the speed of light isn't constant, then charge conservation-another central tenet of physics-will be violated. One way to understand their proof is to think of light as a wave of oscillating electromagnetic fields with an associated electric current shuttling charge back and forth. If the speed of the wave falls, the associated current will deposit charge faster than it picks it up, resulting in a net creation of positive charge. "This imposes strict limits on theories with varying light speed," says Vucetich. "It means they are almost impossible to get right." The result may pose big problems for the theory put forward last year by Join Barrow of the University of Cambridge. This proposes that the speed of light falls continuously as the Universe expands, meaning that it is still falling today. If this is happening, then Vucetich's result means either that the charge on the electron must change, that electrons mysteriously disappear or that neutrons are transformed into protons. Yet numerous experiments on charge conservation have failed so far to pick up any such effects. At first sight this looks like a blow for the speed change idea, but theories in which the speed of light drops suddenly and then stays constant fare better. Jodo Magueijo at Imperial College, London, and Andreas Albrecht at the University of California, Davis, proposed last year that the speed of light was greater immediately after the Universe was created, and fell to its current value a fraction of a second after the big bang. Vucetich's calculations predict that this drop would have been accompanied by a sudden generation of excess charge. "It's a good thing, too," says Magueijo. One of the mysteries of modem physics is tha,t there appears to be more matter than antimatter in the Universe. It has been suggested that in the early Universe a process called baryogenesis took place, creating excess matter and breaking the symmetry betweerT matter and antimatter. Magueijo suspects that excess charge generation might correspond to baryogenesis of protons. "It's an intriguing idea," says his coauthor Albrecht.
Genesis of Eden Diversity Encyclopedia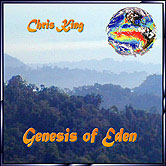 Get the Genesis of Eden AV-CD by secure internet order >> CLICK_HERE
Windows / Mac Compatible. Includes live video seminars, enchanting renewal songs and a thousand page illustrated codex.

---

Join SAKINA-Weave A transformative network reflowering Earth's living diversity in gender reunion.

---

Return to Genesis
PHYSICISTS think they've caught tantalising glimpses of the elusive particle that gives matter its mass. Researchers working with a giant particle detector called ALEPH at the CERN particle physics laboratory near Geneva say a handful of oddball collisions may mark the fleeting appearance of the Higgs boson. The Higgs is a crucial piece in the jigsaw of fundamental particles. Finding it is currently the big prize for particle physicists. The machine that produced these events, the Large Electron Positron Collider (LEP), is scheduled to close down for good at the end of this month. So the ALEPH researdiers have precious little time to collect enough data to confirm their observation. Without the Higgs boson, or some more convoluted explanation, the Universe as we know it wouldn't exist. Postulated more than 30 years ago, the Higgs gives particles such as quarks and electrons their mass. Particles swim through a sea of hidden Higgs bosons, which drag on them and produce inertia, the essence of mass. Physicists have been searching for the Higgs for more than a decade. Although Higgs particles are extremely massive, they are normally hard to spot because they exist only "virtually". Fhggs particles exploit the inherent uncertainty in quantum mechanics to pop in and out of existence for only the briefest of instants, too short a time to be observed. To see a Higgs, physicists have to manufacture one by smashing extremely fastmoving particles together. The energy of the collision is converted into matter, and if the energy is high enough a bona fide Higgs may pop into existence. Having done so, it decays into a telltale combination of other particles. Such decays could account for several unusual events observed recently at LEP, ALEPH researchers said this week at a meeting at CERN. But they admit that their evidence is not yet conclusive. "It's unfortunately not enough to say we have made a discovery," says ALEPH's WolfDieter Schlatter. It's possible that the events are chance combinations of random particles, or fakes produced by familiar particles such as Z bosons decaying in just the right way to mimic a Higgs. Such explanations are made more likely by the fact that none of the other three particle detectors arrayed around LEP has seen any sign of Higgs events. The question is whether CERN should keep LEP running to try to confirm the Higgs sighting. ALEPH researchers could double their data if LEP ran until the end of the year. The 27-kilometre-long LEP, housed in a ring-shaped tunnel straddling the SwissFrench border, has already painted detailed portraits of the W and Z bosons, and has proved that there can be no more than six quarks. It is due to be dismantled to make way for a new machine in the same tunnel, the Large Hadron Collider, scheduled to begin hunting for the Higgs particle in 2005. In the meantime, CERN's great rival, Fermilab near Chicago, may find the Fbggs first. Fermilab will resume colliding beam experiments this month, after more than four years of renovation. Some think the ALEPH team may be making too much of too little. "You wonder if it's just a way for them to extend their running time," says Dave Besson of the University of Kansas in Lawrence. ALEPH collaborator Alan Litke rejects this suggestion. "We have no interest," he says, 'in running LEP for the sake of running LEP". Adrian Cho
Hope for the badlands NS 9 sep 2000
Salt-resistant plants may help farmers keep deserts at bay
A WAY of breeding trees and crops that can survive in the increasingly salty soil of much of the world's farmland has been discovered by researchers in Israel. They have managed to make trees more salt-tolerant, and are now seeing whether the trick will work with crops such as tomatoes, too. According to some estimates, more than half of the world's agricultural land will become saline in the next half-century. In countries like Israel, where fresh-water supplies are already overexploited, farmers are being forced to use salty water for irrigation and will have to use even more in the future. All of which makes the development of salt-resistant crops and trees essential, says Arie Altman of the Institute of Plant Sciences and Genetics in Agriculture of the Hebrew University in Rehovot. His team has isolated a protein called BspA that helps trees grow in salty conditions. The protein was discovered in a common European aspen, Populus tremula, which produces BspA when growing in salty soil. The researchers think the protein may protect cells from high levels of salt by attracting water molecules and also by binding to other cell proteins, though they are still trying to work out the exact mechanism involved. The researchers managed to increase the aspens' salt tolerance by giving them more copies of the gene for the protein. While normal aspens shed their leaves about five days after being exposed to very salty conditions, trees with extra BspA genes hang onto them for up to 10 days, Altman says. The team is now transferring the BspA gene to tobacco and tomato plants to see whether it can make these plants more salt-tolerant too. However, Altman suspects that many plants already have the BspA gene. If so, it may not be necessary to genetically engineer the gene into crops. "Once you have a molecular probe for the gene you can use it also in traditional breeding techniques to speed up selection.'By developing molecular tools you can screen out the trees in which the gene is being expressed the most," he says. Altman's work is significant, says Dorothea Bartels of the Max Planck Institute for Plant Breeding in Cologne and the University of Bonn. Discovering how a tree protects itself against high salt levels is a major advance, she says, as most work has focused on other plants. Altman's team is also trying to uncover the secrets of a tree that handles salt even better than the aspen. The Euphrates poplar, Populus euphratica, survives in the salty soil near the Avdat spring in Israel. While part of its tolerance may be due to BspA, Altman suspects the tree uses other tricks as well. Haim Watzman, Jerusalem
Genesis of Eden Diversity Encyclopedia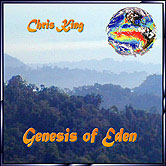 Get the Genesis of Eden AV-CD by secure internet order >> CLICK_HERE
Windows / Mac Compatible. Includes live video seminars, enchanting renewal songs and a thousand page illustrated codex.

---

Join SAKINA-Weave A transformative network reflowering Earth's living diversity in gender reunion.

---

Return to Genesis
Bright young things Exploding stars may be leading us all astray NS 9 sep 2000
ALL supernovae are not created equal, and those that exploded roughly 5 billion years ago may have shone less brightly than the supemovae blasting away today, claims a team of astronomers. The result calls into question the idea that the Universe is expanding ever more rapidly. Until two years ago, most astronomers assumed that the speed at which the Universe is expanding was slowing down because of the gravity of the matter within it. But then two teams of astronomers studying supernovae made a mind-bending discovery. They found that the Universe is apparently growing at an ever-increasing rate. Theorists have sought to explain this by suggesting that the cosmos must be fined with a strange form of energy that spreads and stretches space and time. However, the evidence for an accelerating Universe rests on the assumption that all so-called type Ia supernovae emit nearly the same amount of light. This premise allows researchers to calculate the relative distance of two far-off type la supernovae by comparing their apparent brightness. When astronomers used this technique to measure the distances of ancient supernovae they found them to be farther away than expected, indicating that expansion of the Universe is speeding up. But is it really safe to assume that type la supemovae are the unwavering beacons of the cosmos? Perhaps not, says a team of British and Australian astronomers. They say in an upcoming edition of Astrophysical journal Letters that one popular model for the workings of type la supernovae suggests that ancient supernovae may be naturally dimmer than younger ones. This model says that type la supernovae arise when a white dwarf-the carbon and oxygen core of a dead star-gobbles up a companion made mostly of helium, says Christopher Tout of the University of Cambridge. The helium builds up on the surface of the white dwarf, and when thick enough this coating of nuclear fuel will begin to undergo nuclear fusion. The reaction causes an inward-moving wave
'The result calls into question the idea that the Universe is expanding ever more rapidly'
of heat or pressure that ignites a runaway fusion reaction at the heart of the white dwarf and blows it to bits. The explosion, called an edge-lit detonation, releases an amount of light that depends on the "metallicity" of the star that produced the white dwarf-that is, the percentage of its mass that consists of elements heavier than helium. Astronomers know from studies of distant Gaiaxies that the metallicity of ancient stars was lower than the 2 per cent found in today's stars, so type Ia supernova may have been dimmer billions of years ago. But this picture has problems of its own, says Mario Livio of the Space Telescope Science Institute in Baltimore, Maryland. Edge-lit detonations should produce bluer light than is seen in type la supernovae. They should also eject large quantities of helium moving at great speed, which type la supernovae do not. But the new finding, and the doubt it casts on the accelerating Universe scenario, is still worth taking seriously, says Livio. "I think it's healthy to be sceptical." Adrian Cho
Father Earth Opinion/interview James Lovelock NS 9 Sep 2000
James Lovelock has risked reputation, livelihood, everything by going it alone. What has this meant for the man behind the still controversial Gaia? Was it all worth it? And will the forthcoming autobiography of this passionate individualist reveal all? Michael Bond got a sneak preview at his Devon hideaway
WHEN biology professors at British universities teach their students about the Gaia hypothesis they tend to avoid mentioning its originator, James Lovelock. After three decades, his theory that life on Earth regulates its environment to keep itself healthy still carries connotations of New Age hippiedom and fantasy. It seems Lovelock's name has become associated with anti-science. This is curious, because many of his peers believe Lovelock to be a rigorous and methodical scientist. And he has always been highly critical of the more extreme Gaia supporting environmentalists who, he says, "are not just ignorant of science, they hate science". On the surface, this is just another irony for a man whose life appears full of contradictions. He is an "independent" scientist seeking acceptance for his work from the scientific establishment; a hero of environmentalists and a supporter of nuclear power; an entrepreneur who doesn't want to be rich; a self-professed recluse with a large circle of friends. For four decades he has eschewed the stability and comradeship of a university research department for a laboratory at his home, previously in a Wiltshire village and now in Devon. "If we want company we get it by going to a conference two or three times a year, that's more than enough," he says. Yet Lovelock is a "people person" to the extent that he will lend his support to businesses or groups not just because he agrees with their science, but because he likes the people who run them. This may have got him into trouble on occasion. In 1974, he was accused of being 'in the pockets of the aerosol industry" after appearing at a US Congressional hearing as a witness for DuPont, which was defending the use of CFCS. Though he admits he misjudged the destructive effect of CFCs on the ozone layer, he doesn't regret defending the industry "Some might say I was a bloody fool, but I think I just did what came naturally," he says. "I liked the people, they seemed to be a very honourable, decent bunch of scientists." So the contradictions, he insists, are skindeep-the products of false perceptions and misunderstanding. It is not difficult to see how he could have been "misunderstood". His relationship with academia has been an uneasy one, "too much a loner ever to feel a part of collegiate life". Judging from the reluctance of academics to breathe his name in front of their students, this feeling seems mutual. Loners are mistrusted in science, and Lovelock has always done things differently. He is, after all, an inventor-hardly a conformist profession. He came up with his first invention when he was scarcely 10 years old: a crude wind gauge or anemometer that he held out of the windows of trains to measure their speed. His mantra became "seek the flaw in everything orthodox and accepted", an attitude born of growing up in an argumentative family with a father who voted Conservative and a staunchly Labour mother. He assures me his childhood was very happy, though it was hardly conventional. He was brought up mainly by his grandmother because his parents "had no time to care for a baby"-they were working too hard running their art business. Yet he bears them no grudge and was close to them both. The family has been dogged by illness. His father's first wife ended up in a mental hospital after the birth of their second child. Lovelock's first wife, Helen, died in 1989 from multiple sclerosis. And his youngest son is mentally handicapped and lives at home. As a child he spent more time talking to adults than to other children. His mother insisted he had the best education available to a relatively poor family, so she sent him to a grammar school. He hated it, but remembers being surrounded by clever pupils, and discussing particle accelerators with them at the age of 13. He trained as a chemist and then worked for the Medical Research Council in London. But the relationship was sometimes uneasy: to the amazement of his colleagues he chose to wear a surgeon's outfit instead of a lab coat, which he considered "too much of a uniform". After 20 years, he left the MRC to become an independent researcher, partly because he was having some success as an inventor in the field of gas chromatography, and partly because he was sick of being permanently employed. "It gave me a feeling there were tramlines going all the way to retirement and the grave. Life was all laid out. This was awful. I thought, to hell with it, I'm going to break free." It was a tough move. He had four children to support, little money, and had lost the security of being part of the academic establishment. This was impressed on him when his first submission to Nature since becoming independent (a paper about detecting life by measuring entropy reduction) was retumed with a curt note: "We don't take papers from private addresses." Then there was the practical side of ordering dangerous chemicals from home. Try asking for a few kilograms of potassium cyanide or a curie or two of a radioactive element, he says, and "the police, not the van driver, would call on you the next day". To reassure suppliers and clients, Lovelock formed a company, winning contracts for consultancy work (mainly chemical engineering) from NASA, Shell, HewlettPackard, the Chemical Manufacturers Association, Britain's Ministry of Defence and others. By all accounts he has been a very successful scientist, living on work that spun off from his inventions. Yet he rejected numerous opportunities to make serious money during his independent career when it would have been easy for him to market a successful product. He didn't, because he feared he would have to sacrifice his science. In today's commercial environment, such idealism might appear foolhardy. But for Lovelock, science is a sufficient end in itself. More than that, he believes that too much money can be the ruin of it by stifling creativity. "Scientists aren't made, they're born," he says, and throwing money at them won't help. "You don't get painters or musicians that way." He maintains that it is perfectly possible to become a famous scientist on nothing more than state benefits-another view that may not endear him to the scientific establishment. He would also have research departments in Britain cut their staff by a fifth-leaner could well equal fitter, he reckons, with everyone pulling their own weight. Listening to Lovelock talk, you realise this is not the rant of an embittered, isolated scientist. Rather, it is the judgement of a scientific purist. Take his response to a question about his electron capture. detector, which he invented in 1957 and which detects minute concentrations of pesticides and other pollutants. The detector helped scientists discover that chlorinated pesticides such as DDT had spread throughout the world-sparking the environmental movement in the 1960s. Did he lose out by not fighting for the patent, which was seized by the US government in 1964? "It was probably a good thing," he insists. "If I'd been allowed to keep it I'd have had so much money and not done the science I have done." Is Gaia a product of this scientific idealism? Or is it another contradiction: Lovelock's near-solitary practice of science produces a theory deeply rooted in dependency and interconnectedness? Quite the opposite, he protests. "Everything that happens in the great Earth system is the re ult of some individual somewhere doing something slightly dffferent. If it succeeds and it's improving the environment then it will take over its part of the ecosystem. If it fails, it dies out. So it's down to individuals." Lovelock's intuition that living organisms regulate the temperature of Earth's surface ' and the chemical composition of its atmosphere to keep it suitable for life came to him while working on experiments to detect life on Mars at NASNs Jet Propulsion Laboratory in 1965. He saw from new astronomical data that the atmospheres of Mars and Venus were dominated by carbon dioxide and close to chemical equilibrium-profoundly different from Earth's, which seemed to violate the laws of chemical equilibrium and could only have been maintained in such a state by biological processes. Other scientists, brought up on the conventional wisdom that life merely adapts to its environment, were appalled. Many of them have now come round to it and accept certain enviroru-nental process on Earth as Gaian. For example, plants and bacteria are believed to help control the temperature of the planet by removing carbon dioxide from the atmosphere and depositing it in the soil, where it helps weather rocks. Similarly, algal plankton on the surface of the ocean are thought to play a part in controlling temperature by emitting dimethylsulphide gas (DMS), which forms tiny particles in the air on which water vapour can condense to form clouds. Clouds keep the planet cool by reflecting solar radiation back into space. The late Bill Hamilton, who was at Oxford University, improved this theory by offering an evolutionary explanation for why the algae emit DMS-they use it to get themselves airborne and aid dispersion (New Scientist, 30 May 1998, p 29). But some scientists, especially neo-Darwinists, are sill strongly critical of Gaia. In particular, they ask how evolution by natural selection could have led to a planet with a self-regulating environment. Lovelock concedes that this is the greatest challenge to his theory, and unlike some of his supporters he is not convinced that the answer lies in complexity theory (New Scientist, 14 December 1996, p 28). But he says there can be no doubt that natural selection and Gaia are compatible. "I'm a hundred per cent Darwinist. But I would say that Gaia theory stands to Darwinism much as relativity stands to Newtonian physics. It doesn't in any way replace it, it merely extends it." So what would Darwin have thought of Gaia? "I like to think he would have said, oh yes, that's obvious isn't it?" says Lovelock. He has come to regard Darwin as a historical friend, for although they are from different disciplines they took simi lar paths-both independent scientists working in secluded country houses, and both remorselessly attacked by their peers for their views.
Many criticisms of Gaia have focussed on its terminology. As New York Univer sity biologist Tyler Volk puts it, words such as [email protected] by Lovelock's friend, the late author William Golding-and superorganism "either ready readers for an Earth-hug or raise their hackles-. Love lock is unrepentant. But in his yeaming to have his theory accepted, he now refrains from using the word Gaia in conversation. 'I always think it grossly unfair that peo ple accept the selfish gene as a metaphor and I think it's a lovely metaphor-but they won't accept Gaia or the living Earth. You've got to use metaphor to explain science, it's part of a process of giving people a feel for the subject." Lovelock insists he is grateful to his critics
'I always think it grossly unfair that people accept the selfish gene as a metaphor-and I think it's a lovely metaphor-but they won't accept Gaia or the living Earth. You've got to use metaphor to explain science, it's part of a process of giving people a feel for the subjecti
Ford Doolittle of Dalhousie University in Canada and Oxford biologist Richard Dawkins-for helping him to turn a loose hypothesis into a firm theory. Yet few living scientists have been so vilified by their peers. Doesn't it get him down? "It gets very painful after a time. It's a matter of quantity. A torrent of bad criticism can become quite depressing. At the end of the 1980s I began to feel that this was a complete dead loss, that I'd wasted 20 years and wasn't getting anywhere." It is easy to see why Lovelock might take criticisms of Gaia personally. Rarely has a scientific theory been so closely reflected in the character and life of its originator. Lovelock lives with his second wife Sandy in a house surrounded by 35 acres of managed wilderness, including 20 000 planted trees and every species of British dragonfly, run as a charity-his own backyard Gaia. At 81, Lovelock still buzzes with enthusiasm for science. Lynn Margulis of the University of Massachusetts at Amherst describes him as "the most creatively mischievous mind I've ever encountered". He seems driven as much by the fun and excitement of it all as by the results. His lab, in a barn near his house, is a schoolboy's dreati-and a health and safety inspector's nightmare. It's crammed with chemicals and archaic equipment and smells of benzene. He says he would find it impossible to work in the safety-conscious, nanny-like" restrictions of modem labs. But despite that energy and intellectual acuity, Lovelock reckons there is little more he can add to Gaia, preferring to let others such as Tim Lenton at the University of East Anglia carry the flame. All the same, he would dearly like to see it accepted by the mainstream in his lifetime. It would give him something to say to critics on his death bed, he says wryly And after that? He'll put his trust in Gaia, of course. 'It is comforting to think that I am a part of her, and that my destiny is to merge with the chemistry of our living planet." Such confidence about death is not, he hastens to add, born of blind faith. It is just that the scientific evidence is strong enough for him to take the chance.
Homage to Gaia is published by Oxford University Press on 28 September
Genesis of Eden Diversity Encyclopedia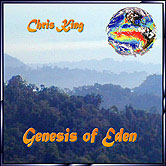 Get the Genesis of Eden AV-CD by secure internet order >> CLICK_HERE
Windows / Mac Compatible. Includes live video seminars, enchanting renewal songs and a thousand page illustrated codex.

---

Join SAKINA-Weave A transformative network reflowering Earth's living diversity in gender reunion.

---

Return to Genesis
Human-Pig Cloning Outcry Kills Patent NZ Herald 10-10-00
Scientists whop produced an embryonic pig-humnan hybrid have been forced to withdraw after an outcry. Scinetists from Stem Cell Sciences and Biotransplant from Australia and the US inserted humna DNA into pig cells which became embryos. Two embryos were grown to the 32 cell stage but could theoretically have been allowed to develop using a pig or human womb.
Experts in medical ethics were deeply concerned about the application to the European Patent Office It was not illegal because the embryo was not technically human. Dr. Mountford siad the company would modify the application to exclude the possiblity of humna reproductive cloning, but such embryos would be ideal for research into therapeutic cloning for tissues to repair a patient.

Scientists are celebrating successfully cloning in a cow cells taken from an endangered ox species, the gaur, but warn that humans need to protect these animals rather than rely on the new technology.
The real issue is we have been playing with nature by destroying habitat, continuing poaching or allowing people to hunt these animals for sport. said Robert F Lazla vice president of Advanced Cell Technology in Massachusetts and lead author of the study. 692 skin cells from a dead gaur were used to form 81 embryos inserted into 32 cows, five misscarried two were used for analysis and one is due to be born next month.