Genesis of Eden Diversity Encyclopedia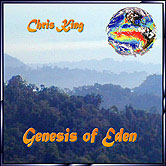 Get the Genesis of Eden AV-CD by secure internet order >> CLICK_HERE
Windows / Mac Compatible. Includes live video seminars, enchanting renewal songs and a thousand page illustrated codex.

---

Join SAKINA-Weave A transformative network reflowering Earth's living diversity in gender reunion.

---

Return to Genesis
New Sci 26 Aug 2000
Globs in space Why so few dwarf galaxies? Gigantic particles that's why
COULD bizarre giant particles nearly as big as galaxies, but lighter than electrons, dig cosmology out of a hole? Physicists suggest the Universe is jam-packed with these strange particles, which might explain why small galaxies are far rarer in the Universe than theory predicts. "I know it sounds crazy," says team member Andrei Gruzinov of the Institute for Advanced Study in Princeton, New Jersey. "But so far as we can tell, no observations rule it out." The weird particles could solve a problem related to galaxy formation. Observations suggest galaxies formed when the Universe was less than a billion years old as matter clumped together under gravity. But astronomers have trouble explaining how they formed so early on. The normal matter that makes up galaxies and stars should have taken much longer to collapse into lumps. To resolve this, they've suggested the Universe contains lots of so-called cold dark matter, which is different from ordinary matter and clumps together more readily under gravity. Shortly after the big bang, the cold dark matter would have collapsed into pools whose gravity subsequently dragged in the ordinary matter that builds galaxies, speeding up their formation. But computer simulations since 1996 predict the cold dark matter should have continued to collapse under its own weight, forming dense nuggets not just at the cores of big galaxies, but at random points in space as well. These nuggets should also have attracted normal matter, forming huge numbers of dwarf galaxiesfar more than we can actually see. Now a team led by Wayne Hu of the Princeton Institute for Advanced Study has come up with an extraordinary solution to this predicament from the quantum world. According to quantum theory, matter can behave as both particles and waves. Normally we don't see the wavelike characteristics of matter because their wavelengths are so small-usually atom-sized. But Hu's team says that if a particle was light enough-just 10-11 times as heavy as an electron-its wavelength would be a massive 3000 light years. In other words, each particle's size would be a significant fraction of the size of a whole galaxy. So a collection of these giant particles would not collapse into small nuggets, explaining the dearth of dwarf galaxies. Instead, these particles would form giant globs of "fuzzy" cold dark matter. David Spergel, an astrophysicist at Princeton University, calls it a cute idea. But he adds that to avoid upsetting everything else we know, fuzzy matter could only feel one force-gravity-and that it would be almost impossible to detect. Hu argues that looking at the shapes of dwarf galaxies could help reveal whether fuzzy matter really does exist. Although the idea is speculative, adds Gruzinov, it sets up a challenge to their peers: "Can you prove this wrong?" Roland Pease
A pig of a problem Can xenotransplants ever be made safe?
Genesis of Eden Diversity Encyclopedia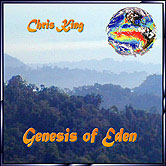 Get the Genesis of Eden AV-CD by secure internet order >> CLICK_HERE
Windows / Mac Compatible. Includes live video seminars, enchanting renewal songs and a thousand page illustrated codex.

---

Join SAKINA-Weave A transformative network reflowering Earth's living diversity in gender reunion.

---

Return to Genesis
FEARS about the wisdom of giving people pigs' organs were reawakened last week. A study in the US shows that transplanting pig tissue into mice can lead to their becoming infected by viruses lurking in the pigs' DNA, while another in France suggests that controlling these viruses will be even harder than anyone thought. It's been known since 1997 that porcine endogenous retroviruses, or PERVS, can infect human cells growing in culture. Now David Onions of Glasgow University and his colleagues in the US have shown that when pig pancreatic islet cells-the cells that make insulin-are transplanted into mice with deficient immune systems, PERVs jump the species barrier and infect mouse tissues. Their results will appear in Nature. "The act of transplanting tissue may actually provoke transcription [of viral genesl," says Onions, although he stresses that no signs of infection have yet been found in human patients given live pig tissues. "That's comforting," he says.
Weiss of University College London, who first showed that PERVs can infect human cells. Patients who desperately need organs would probably be prepared to go ahead despite the risk of infection, he says. "The question is whether the infection will spread to the population at large," he says. "Are we setting off a new epidemic? No one has any idea. It's very unlikely. But so was HIV." Some researchers have suggested that you could control PERVs by preventing their expression in transplant patients. But such hopes are "illusory", say Andre Jestin and his colleagues at the French Agency for Food Safety in Ploufragan. They found that the complete genomes of no fewer than 11 types of PERVs are expressed in pig organs, including the heart, liver, pancreas and kidneys. Only a few of these genomes could code for a functional virus, however. The real surprise was how easy it was to find the PERVS, Jestin says. "Other groups have struggled to detect transcripts." A
Smokescreen exposed
A new report suggests the Kyoto Protocol on climate change is unworkable
FIRES are raging through tinderbox forests in America's western states, spilling greenhouse gases into the air. The US wants to use such forests as valuable carbon sinksmopping up carbon dioxide and allowing cars and factories to continue their profligate use of fossil fuels. Scientists say the charred US woodlands help to illustrate why the Kyoto Protocol, the cornerstone of worldwide efforts to curb global warming, is fatally flawed. While governments prepare to finalise the treaty in the Hague in November, a report published this week by an independent international think tank warns that the deal will be impossible to police. The report says the much-hyped agreement, designed to save the planet from humans, is a "cheat's charter". The protocol was conceived at the Earth Summit in Rio in 1997 as a strategy for curbing pollution by greenhouse gases from "smokestack" industries and vehicle exhausts. And it sets industrialised countries targets to cut CO2 pollution by 2010. But, to make the targets easier to meet, governments get a second option-to plant forests and change land use to soak up more CO2 from the air. Though the rule book for these "carbon sink" projects has yet to be written, many countries are already seeing it as the route to cheap compliance. The US government announced in early August that it wants to soak up 300 million tonnes of carbon a year by 2010 in sink projects in forests and on farmland. This is equivalent to 15 per cent of its current C02 emissions and twice its Kyoto target. Hence it would allow smokestack emissions to carry on upwards. The trouble is that it could be 50 years before anyone knows for sure if the sinks have done their job, says Sten Nilsson of the International Institute for Applied Systems Analysis (IIASA) in Laxenburg, Austria. "The scientific uncertainties in measuring carbon movements into and out of ecosystems are just too great," he says. "By opening up the whole of the biosphere to actions under the Kyoto Protocol, governments have made it completely unverifiable." On 24 August Nilsson's team published on its website the first detailed analysis of these uncertainties and their impact on policing the protocol (wwwiiasa.ac.at). Last year New Scientist reported separate research showing that forests could interact very differently with CO, in the atmosphere in future decades (23 October, p 20). We reported studies showing that while many forests appear to be strong sinks for carbon now, by the middle of the century many could be leaking large amounts of carbon, cranking up the greenhouse effect.
But Nilsson's study shows that there are huge gaps in our knowledge of how forests will influence atmospheric carbon levels in the short-term-within the next 10 years. Worse, it demonstrates that these uncertainties will make it impossible to verify whether the forest sinks the US wants to plant will be to soak up all the carbon necessary to meet its Kyoto targets over the next 5 to 10 years. It also shows that countries will be able systematically to get round their obligations under the protocol by adopting these unverifiable ways of "meeting" it. Thus it will be a "cheat's charter" and completely ineffective. Never before have the fatal flaws of this vital agreement been spelled out so clearly.
The IIASA won immediate support from a leading US analyst of the protocol, David Victor of the Council on Foreign Relations in New York. He told New Scientist: "Their analysis is fundamentally correct. It is essentially impossible to verify compliance if the targets include forests." These criticisms go to the heart of political efforts this November to bring the protocol into force. Some nations, most notably the US, insist they will only ratify the agreement if forest planting is included as a way of helping nations meet their targets. Under a "strict reading" of the Kyoto Protocol, says Victor, "all the biospheric carbon that is affected by land use changes and forestry in industrialised countries is covered by the agreement". The reward for countries squirreling away carbon in their biospheres will be permission to emit more CO, by burning coal and oil. They will be similarly penalised for reducing their stored carbon. And here lies the scientific problem. Both forests and soils contain vast quantities of carbon. Much of it moves between the air and the ground naturally with the seasons or as a result of forest fires or small changes in land use. Leave some of these movements out of the calculations, or even make small mistakes in calculating the "fluxes", and the national carbon accounting under the protocol will fall apart. At the heart of the IIASNs analysis is a detailed study of Russia's biosphere,which contains a fifth of the world's forests. Annual carbon fluxes between the biosphere and the atmosphere over Russia are roughly ten times as large as human emissions, says the IIASA!s in-house Russian forestry scientist Anatoly Shvidenko. Under the Kyoto Protocol, Russia is likely to be able to claim credit for improving its biosphere's ability to soak up carbon. But the uncertainties involved in calculating such credits are huge and "certainly greatly exceed likely changes in industrial emissions," says Shvidenko. That, he says, is a recipe for confusion and cheating. Scientists on the UN's Intergovernmental Panel on Climate Change issued a report in June on using forests and farm soil management as a way of meeting Kyoto targets. But they didn't suggest a way of either measuring the uncertainties in the equation or their impact on policing the protocol. Critics of the IPCC report, headed by the World Rainforest Movement, a Uruguay-based international pressure group, say the report is compromised because several of its authors work for firms offering scientific services to companies setting up carbon sink projects. The charge is damaging because, says Michael Obersteiner at the IIASA, both governments and companies operating sink forests will use the gaping holes in the protocol to get round their obligations. "If they plant sink forests and make inflated claims for them, they know it will be impossible to either prove or disprove those claims. It really is a cheat's charter," says Obersteiner.
Some climate negotiators want to restrict the Kyoto Protocol to certain parts of the biosphere-such as forests managed as carbon sinks. But Nilsson says this could be worse than useless. 'What happens when a fire, such as those now raging in the US, starts in a sink forest and then spreads to a forest not registered under the treaty. Millions of tonnes of carbon could pour into the atmosphere without anyone carrying the can." Growing fears that the biosphere provisions of the protocol are unworkable encouraged European Union environment ministers to conclude in June that forests might have to be excluded from the emissions targets. But they will face a tough task persuading other industrialised nations, such as the US and Australia, who are keen to develop sink projects. The US presidential election is on 7 November; the pivotal climate conference takes place between 13 and 24 November in the Hague. But whether Al Gore or George W. Bush is elected to the White House, the US is bound to insist on using sink forests in return for its continued support for the Kyoto Protocol. Some analysts say backers of the protocol fear raising the issue of verification in case American right-wingers use it as a weapon against the protocol itself. But the message from the IIASA seems clear. Science is not yet up to policing a system of greenhouse gas targets that includes the biosphere. Until it is, the only viable Kyoto Protocol is one that relies solely on slashing the world's use of fossil fuels. Fred Pearce
Genesis of Eden Diversity Encyclopedia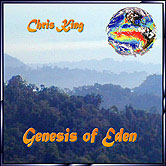 Get the Genesis of Eden AV-CD by secure internet order >> CLICK_HERE
Windows / Mac Compatible. Includes live video seminars, enchanting renewal songs and a thousand page illustrated codex.

---

Join SAKINA-Weave A transformative network reflowering Earth's living diversity in gender reunion.

---

Return to Genesis