Genesis of Eden Diversity Encyclopedia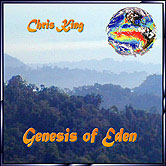 Get the Genesis of Eden AV-CD by secure internet order >> CLICK_HERE
Windows / Mac Compatible. Includes live video seminars, enchanting renewal songs and a thousand page illustrated codex.

---

Join SAKINA-Weave A transformative network reflowering Earth's living diversity in gender reunion.

---

Return to Genesis
Return to the primordial particle soup
RIGHT after the big bang the Universe existed as a soup of free-roaming fundamental particles that didn't obey the normal rules of physics, scientists have confirmed at CERN, the European laboratory for particle physics near Geneva. Particles such as protons and neutrons are actually made up of smaller fundamental components called quarks which cannot exist on their own. Quarks are kept tightly bound together by something called the strong force, which in turn is mediated by other particles called gluons. But theory predicts that immediately after the big bang, conditions would have been so hot and dense that the strong force would break down, squeezing the quarks and gluons into a homogeneous soup. Only as the Universe expanded and cooled, would the quarks undergo a "phase transiton" and condense into complex particles. Physicists at CERN put this idea to the test by smashing lead ions into each other. This effectively re-enacted the big bang in miniature as energy released by the collisions of the heavy ions created matter in an expanding fireball at 100 000 times the temperature of the centre of the Sun. Seven teams worked backwards from signals measured in the experiments and combined their data to recreate a point just microseconds after the big bang itself. And they found compelling evidence that free quarks, unbound by the strong force, are indeed created for a fleeting instant before being transformed into normal matter. "This creates a new architecture in the Universe," says CERN spokesman Reinhard Stock. Thomas Ludiam of Brookhaven National Laboratory in New York state agrees. "This work tells us something fundamental about the nature and origin of matter in our Universe," he says. Joanna Merchant
Genesis of Eden Diversity Encyclopedia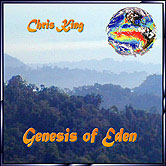 Get the Genesis of Eden AV-CD by secure internet order >> CLICK_HERE
Windows / Mac Compatible. Includes live video seminars, enchanting renewal songs and a thousand page illustrated codex.

---

Join SAKINA-Weave A transformative network reflowering Earth's living diversity in gender reunion.

---

Return to Genesis
FOR so long, it was an article of faith: adults don't grow new brain cells. Unlike your skin, blood and most other parts of the body, where old cells die and are replaced, the adult human brain simply doesn't get refreshed. The neurons you learned to walk with will be the very same ones you'll use to master the Zimmer frame. Even when researchers discovered that mice, birds and some monkeys routinely produce new brain cells in adulthood, -the hardliners still clung to the [email protected]'on that people were different. To protect all the things we leam and remember, we'd had to sacrifice that ability, they contended (see "Long memories", p 27). But now this orthodoxy has been overturned. In November 1998, Fred Gage of the Salk Institute for Biological Studies in California and his colleagues there and at the Sahlgrenska University Hospital in Sweden published proof that humans are not unique. We too are producing new brain cells well into adulthood (Nature Medicine, vol 4, p 1313).
Grand purpose
Gage's finding has opened the floodgates. Everything known about neurogenesisthe birth of new neurons-in animals is being looked at again with people in mind. There are all sorts of questions to answer. What happens to these new neurons after they are bom? Does neurogenesis have some grand purpose? Is there anything we can do to encourage more to sprout and fewer to die off? The tidal wave of new research done in the past year and a half suggests that, yes, anything from exercising to mood can influence how many neurons are born each day, and how many survive. It is providing fresh insights into how memories form and take root. And some researchers are even starting to explore the possibility of improving people's recovery from brain injury by exploiting this ability to grow new nerve cells.
The evidence for neurogenesis came when Gage's team looked at the brains of five people who had died of cancer. The doctors treating the cancer patients had injected them with bromodeoxyuridine (BrdU), an analogue of one of the nucleic acids, thymidine, which becomes part of the DNA of new cells. Doctors can use this chemical label to measure how many new cancer cells are being born, by doing a biopsy. But since BrdU tags every new CeIL)not just cancerous ones, Gage's team realised-it should also reveal whether new neurons re being formed. So they arranged to get their hands on some postmortem brain tissue. The team foun overwheming evidence for neurogenesis "All of the patients showed evidence of recent cell division,' says Gage, even though they weren't especially young, or healthy. The researchers knew the new cells weren't tumour cells, as the patients had been suffering from cancers confined to the mouth and throat. And close scrutiny confirmed that the new cells were definitely neurons. All the neuron growth that Gage saw was in a region of the brain called the dentate gyrus, which is part of the hippocampus, a region that is involved in leaming and memory. Most neuroscientists agree that in many species new neurons form in the olfactory bulb, too, the part of the brain that senses smell. And while Cage found labelled cells in other parts of the brain, he didn't think that they were neurons. But whether neurogenesis happens anywhere else in the brain is still a matter of heated debate. Elizabeth Gould, a neuroscientist at Princeton University, claims to have found evidence of neurogenesis in the brain's outermost shell-the neocortex-of adult macaque monkeys, although it isn't at all clear what this means for humans. Like Gage, she used BrdU to identify new brain cells in 12 macaques and tracked their progress. Two hours after the tracer was injected, most labelled cells were in a region called the subventricular zone (SVZ), which suggests that this might be where the new cells were born. There were still a few lingering,there a week later, but by then most appeared to have moved into the white matter of the brain's frontal and temporal (side) regions. After two weeks, almost an the labelled cells had ventured out into areas of the neocortex. The migrating cells were lined up in a stream running outwards from where they started, Gould reported (Science, vol 286, p 548). "These results suggest that in the adult macaque brain, new cells originate in the SVZ and migrate through the white matter to certain neocortical regions where they differentiate into mature neurons".
Sticky question
There is some scepticism, however. Some researchers think that Gage and Gould may be mistaking new glial cells-the nervous system's support cells-for new neurons. Gage is satisfied that's not the case with his work. But he's not wholly convinced by the macaque study. Sometimes new cells migrate by sticking to the surface of mature neurons, but aren't neurons themselves. "I'm looking forward to seeing it replicated," he says. But Gould says her group is "very confident" that they are seeing neurons: the cells look like neurons, three markers have identified them as neurons and a glial marker has rejected them as glia. They even extend axons, the thread-like projections that link to other neurons, a hallmark of mature neurons, she says. Gotdd was intrigued to find that the new macaque neurons entered a part of the neocortex known as the association cortex. Its job seems to be linking information from other brain regions. By forming new synapses, she says, the cells could form new connections between events, resulting in new teaming. This seems to be the case in canaries, she says. They temporarily recruit more new neurons into the song circuitry as they're mastering new tunes. Gage agrees that the new cells may play a role in memory in the hippocampus. Neurogenesis in the olfactory bulb could simply be a hand-me-up from species that depend on their noses more, but in the hippocampus it is more significant, because that's where new memories form in humans and other species. One theory is that the hippocampus is where sensory information is collected and bundled up before it is put into longterm storage. And the dentate gyrus, the site of neurogenesis, is the first relay station for sensory information coming into the hippocampus. As such, it gets hit with a lot of glutamate, an excitatory neurotransmitter that damages brain cells, Gage says. "What we may have here is repair and replace." To be able to process memories throughout our lifetimes, parcel them up and send them out for safe keeping, new troops may be continually needed in this region. Just how many new neurons are produced in a human brain on any given day isn't clear, though. Neuroscientists know that a few thousand pop up every day in an adult rat, but extrapolating up the evolutionary scale isn't easy. The guess is that there are fewer, not more, in people. But both Gould and Gage suspect that the new neurons are special, that they share with embryonic neurons the ability to form synapses extremely quickly, allowing them to form a disproportionately high volume of new connections. How else could so few cells have any effect, Gage asks. It is also not clear exactly how long these new cells hang around, although the evidence suggests many of them last only a few weeks at best. But just because they are short-lived doesn't mean the new cells aren't important, Gould stresses. Why would the body waste energy creating them for nothing? "They might be very important shortly after they're generated,' she says. She agrees that they could play a major role in new memory formation in the hippocampus, before those memories are stored elsewhere for the long term. One of the reasons why it's hard to say how many neurons form, and how long they last, is that their rates of birth and survival seem far from constant. In 1997, Gage and his colleagues showed that an "enriched environment" increased neurogenesis in mice (Nature, vol 386, p 493). But all sorts of factors contributed to this .enrichment'-Teaming, socialising and exercising, not to mention more exciting cages. Last year, both Gage and Gould tried to tease these factors apart.
Life of luxury
Gage assigned mice to separate categories. Some got to leam, others got to run and others just luxuriated in spacious, wellequipped homes. His team was particularly interested in the effects of voluntary exercise, partly because of a study that suggested rats and mice that had suffered a stroke recovered better if they exercised a lot. Mice given large cages full of toys or unrestricted access to a running wheel showed an increase in the proliferation of new cells, Gage found. Interestingly, forced swims did not have this effect. Nor did learning. But both running and plush cages doubled the number of new cells (Nature Neuroscience, vol 2, p 266). Gould came to slightly different conclusions. She was focusing on another aspect of "enrichment": teaming opportunities. Gould had been intrigued by a study of neurogenesis in birds by Femando Nottebohm of Rockefeller University in New York. He showed that black capped chickadees in the wild grow more new hippocampal neurons than those in captivity.
For birds in the wild, there is also a seasonal variation in neuronal survival rates, with more new neurons surviving during times of seed storage and retrieval. So Gould's group looked at whether learning tasks that activate the hippocampus help new neurons survive. A week after injecting rats with the BrdU tracer, they trained half of them on spatial learning tasks that involved the hippocampus, such as using landmarks to find a platform submerged in murky water. The other rats did tasks that do not engage the hippocampus. The training took place when the neurons bom as the BrdU was injected should have started to die off . Yet learning the hippocampus-dependent tasks increased the number of new cells, the researchers found (Nature Neuroscience, vol 2, p 260)' So whereas Gage's work suggests that learning can't influence the neuron birth rate, Gould's findings seemed to underscore that old adage, use 'em or lose 'em. No one is suggesting that we should train for marathons or study obscure Hungarian poetry to cling on to every last neuron. Indeed, many neuroscientists now think the word "enriched" is misleading"undeprived" might be more accurate. Our normal activities might be quite enough to keep up a healthy supply of new neurons. Still, there are hints that ordinary life events can affect how many neurons are bom and survive. Recent work in rodents suggests that certain brain chemicals can affect neurogenesis, for instance. Barry Jacobs of Princeton University recently reported that serotonin, a neurotransmitter involved in mood, can boost the number of new brain cells being formed-even when the increase in serotonin is the result of taking an;,antidepressant such as Prozac (New Scientist, 6 November 1999, p 6). Oestrogen is also suspected of increasing neurogenesis, which might be why hormone replacement therapy seems to protect older women against mental decline. Stress hormones, on the other hand, stunt neuron birth and survival. Ron McKay, a neuroscientist at the National Institutes of Health in Maryland, even blames stress for much the mental decline that occurs as we grow older. Levels of stress hormones, or corticosteroids, are up to three times higher in elderly people than in younger adults, and stress is known to impair memory in people of all ages. So McKay removed rats' adrenal gland, which produces most corticosteroids, and then looked at how many new neurons formed. He found that when stress hormone levels were low, neurons divided much more in the old as well as the young (Nature Neuroscience, vol 2, p 894). "It goes up sixfold or more," he says. Equally provocative are the findings about what happens in mature brains following injury. For n6arly a century, it has been believed that adult brains just can't repair themselves after a stroke or recover from the long-term damage inflicted by diseases such as Alzheimer's. Now a few scientists are even challenging this.
Latent potential
It's true that a brain can't recover completely. But according to Daniel Lowenstein, a neuroscientist at the University of California at San Francisco, the rate of neurogenesis increases after an incident such as an epileptic seizure. After inducing epileptic fits in rats, he found a marked increase in the number of BrdUlabelled cells in the dentate gyrus. Some were fully mature neurons, he says, and they appeared to be contributing to the remodelling of the connections. "There are a lot of reasons to be optimistic about a latent potential in humans," he says. Frank Sharp, also at the University of California at San Francisco, found something similar happens after a stroke. He told a meeting of the American Heart Association last year that neurogenesis in rats goes up 12-fold after a stroke in the hippocampus. "It is not known whether there are new neurons born in the brains of humans following a stroke," he says. "We certainly think there would be." Although people seldom completely recover from a stroke, he says, their memory often improves a bit, and the birth of new neurons could explain why. But even if brains can be persuaded to make more neurons, the problete may be getting them where they're needed. As Gage emphasised at the Society for Neuroscience's annual meeting in Miami Beach last October, a cell's surroundings are critical. A cell that goes native in one brain region might just lie dormant and useless in another. This became clear when a post-doc in Gage's lab took a tissue sample from a rodent spinal cord and nourished the cells in a dish with growth factors. While new glial cells continually form in the spinal cord, neurogenesis is never seen. "I've looked at the spinal cord over and over again," Gage says. Yet to everyone's surprise, the cells gave rise to neurons as well as to two kinds of glial cell. And when more cells from the spinal cord were transplanted into the hippocampus, he told the meeting, they responded to the environment the same way as cells bom locally do. But by isolating and propagating the cells, he says, they are somehow given the opportunity to do something they couldn't do before. The hope, of course, is that neurogenesis could be manipulated to dramatically improve people's recovery after brain damage. That isn't going to be easy, however. Without help, the number of new neurons added in adulthood is paltry compared to the number already there-2 million in the adult rat, for example. Not enough to fix a damaged brain. But seemingly enough to keep an old one working. Indeed, when he sits back to think about it, says Gage, what's really amazing is that there isn't more neurogenesis. "My grandfather was 96 years old," he muses. "That means he had the same motor cortex neurons for 96 years. And he could still walk around." F-I
Further reading: "Neurogenesis in adulthood: a possible role in learning" by Elizabeth Gould, Trends in Cognitive Sciences, vol 3, p 186 (1999)
Trials of a therapy using pig cells have been put on hold
Genesis of Eden Diversity Encyclopedia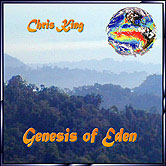 Get the Genesis of Eden AV-CD by secure internet order >> CLICK_HERE
Windows / Mac Compatible. Includes live video seminars, enchanting renewal songs and a thousand page illustrated codex.

---

Join SAKINA-Weave A transformative network reflowering Earth's living diversity in gender reunion.

---

Return to Genesis
EXPERIMENTS aimed at curing brain damage in stroke patients by injecting them with fetal brain cells from pigs have been suspended after reports of worrying side effects. Diacrin, the company based in Charlestown, Massachusetts, which developed the treatment, halted recruitment of volunteers for the trial last week. "One patient developed seizures a week after transplant," says Thomas Fraser, the president of Diacrin. "Another had minor brain swelling and muscular fatigue," he says. "They were the fourth and fifth patients, and three had been treated previously without any adverse events," he adds. The company is trying to find out if the equipment or the injected cells were to blame. Fraser says that cells were injected with a tube-or catheter-that was quite large and this could have triggered problems. Also, one of the patients was diabetic, and the seizure may have been due to fluctuating sugar levels. "We're being very cautious," he says. The programme, at the Beth Israel Deaconess Medical Center in Boston, began last September and is the first to use pig cells for treating stroke damage. In pre-clinical trials on rats with strokes, the pig cells helped the rodents to recover mobility. "In the rats, you could see neurons growing and hooking up in the stroke damage site, actually filling the hole," says Fraser. The cells are taken from pig fetuses and coated with fragments of mouse antibodies prior to treatment. They mask molecules called MHC-1 that live on the surface of the pig cells. These molecules would otherwise identify the pig cells as foreign in the people who have the transplants. Because the antibody fragments hide MHC-1 and the pig cells that carry it, the recipient's immune system won't reject the transplant. Tens of patients with Parkinson's and Huntington's diseases have already been treated with brain injections of the cells without any adverse effects. And so far there has been no sign of porcine endogenous retroviruses spreading to human cells, a major worry in the field of xenotransplantation. Despite the setback last week, Diacrin hopes to restart the stroke trial. "We're working with the FDA and would not restart without their say so," says Fraser. He is also hopeful that the FDA will soon give Diacrin the go-ahead for the world's first attempt to treat spinal injuries with cells taken from the spinal cords of pig fetuses. "They'd be injected into the spinal cord on both sides of the site of injury to form a partial splice," says Fraser. The company hopes to start trials of this treatment this spring on six patients at the Albany Medical Center in Albany, New York, and at Washington University Medical Center in St Louis. Diacrin has also recently applied for a patent (wwwderwent. com/resource/interest.html) covering use of the fetal pig spinal cells for treating spine injuries and other neurodegenerative diseases such as multiple sclerosis and amyotrophic lateral sclerosis or Lou Gehrig's disease. Andy Coghlan
Eggs with attitude : How embryos resist the influence of paternal genes
THE battle of the sexes runs deeper than anyone realised. It has long been thought that males and females compete to control the way their offspring develop by chemically marking the genes they contribute. Now biologists in Britain have shown that mammal eggs can wipe out such marks on the father's genes-a discovery that could have important implications for cloning. Although embryos receive two copies of every gene, one each from the mother and father, the two are not always equally active. That is because many genes carry an "imprint", a series of chemical marks known as methyl groups. Usually this methylation inactivates the gene, but in some cases it can make it more active. In 1991, biologists David Haig and Chris Graham of Oxford University proposed that imprinting evolved in a tug-of-war between the sexes to help both parents get what theywant. "The paternal genes are more selfish and make bigger offspring," says Wolf Reik of the Babraham Institute in Cambridge, "but you can kill the mother if you grow too big." A classic example of an imprinted gene that fits this scenario is igf2, which codes for a growth factor in mice. It is activated by methylation in the sperm. The egg's copy, however, is unmethylated and inactive. Now Reik and joern Walter of the Max Planck Institute for Molecular Genetics in Berlin have discovered that in a fertilised mouse egg, some of the methyl groups on the father's copy of igf2 are stripped away. They measured the degree of methylation of the gene in sperm and fertilised eggs using a chemical that changes unmethylated cytosine bases to thymines. Any cytosines that showed up when the gene sequence was read must therefore have been methylated. As expected, the maternal copy of igj2 was only slightly methylated, whereas the father's had methyl groups on most of the cytosines. But as little as 9 hours after the father's copy entered the egg, nearly every methyl group had been removed, the researchers will report in an upcoming issue of Current Biology. The results suggest that the egg is resisting the father's attempt to make his offspring bigger by making igf2 more active. "This must be an active demethylation," says Reik. The idea that the demethylation enzyme targets paternal DNA is supported by work done on a second gene that starts out heavily methylated in both sperm and egg. The enzyme removed methyl groups only from the paternal copy of the gene. "This is a new enzymatic process that hasn't been seen before," says Alan Wolffe, a biochemist at the US National Institutes of Health near Washington DC. The question now is to work out how the egg controls this new weapon, he says. For example, why aren't all imprints stripped from the paternal genome? It may be part of a system that strikes a balance between maternal and paternal imprints so that neither dominates, he says. Understanding demethylation will also be critical for cloning research, Wolffe says. As cells specialise, their methylation pattems change. Cloning can only work when the recipient egg somehow resets the donor DNA to an embryonic state. One of the main causes of failure in cloning is overgrowth of the embryo, as if paternal imprints were winning out. Jonathan Knight
Save me: Should we focus on only a handful of rich habitats and rare species?
Hotspots by Russell Mittermeier, Norman Myers and Cristina Goeftsch Miftermeier, University of Chicago Press, E45.50/$65, ISBN 9686397582
"GOTTA catch'em all," says the Pokemon fan. Sadly, conservationists have had to acknowledge that they just can't save everything. So in 1998, environmentalist Norman Myers proposed a radical solution: go for areas that have the most endemic species and the greatest number of species, and forget the rest for now. Although criticised as simplistic, his idea has got some supporters. Conservation Intemational has adopted "hot spots" as the basis of its global strategy. Earth, it reckons, has 25 hot spots, including some in Crete, New Caledonia, California and central China. Take Costa Rica, for example, home of the green basilisk (above). The baseline for a hotspot is its plant community, for on that depend all other forms of life. So, in Costa Rica, saving the heliconia on which the basilisk is perched may be the only way to save the basilisk itself. Both are found in the tropical rainforest, which is crucial to the survival of many endemic species. As important, but often overlooked, is the tropical dry forest, also a rich source of biodiversity. Together they make up the Mesoamerica hotspot.
Now you can judge for yourself. Encyclopedically informative, Hotspots explains the theory, illustrates the wildlife and weighs up the threats and chances of salvation for each of the globe's biological best bits. Its elegant and informative text wraps around absolutely superb pictures of the world's rarest and most beautiful animals and plants. Do your soul and conservation a favour-buy it. Addan Barnett
Genesis of Eden Diversity Encyclopedia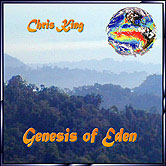 Get the Genesis of Eden AV-CD by secure internet order >> CLICK_HERE
Windows / Mac Compatible. Includes live video seminars, enchanting renewal songs and a thousand page illustrated codex.

---

Join SAKINA-Weave A transformative network reflowering Earth's living diversity in gender reunion.

---

Return to Genesis