Genesis of Eden Diversity Encyclopedia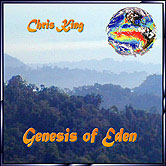 Get the Genesis of Eden AV-CD by secure internet order >> CLICK_HERE
Windows / Mac Compatible. Includes live video seminars, enchanting renewal songs and a thousand page illustrated codex.

---

Join SAKINA-Weave A transformative network reflowering Earth's living diversity in gender reunion.

---

Return to Genesis
Ex-wife has veto on embryo use: court NZ Herald Aug 2001
NZ Herald Aug 2001
A man cannot implant leftover embryos in his new partner.
TRENTON-A man cannot have the frozen embryos he and his former wife created implanted in another woman, the New Jersey Supreme Court ruled yesterday in a closely watched case.
The former wife, who said she did not want to become a biological parent again against her will, sought to have the seven embryos destroyed so they could not be donated or implanted in someone else.
In a 7:0 decision, the court said the man could decide whether the embryos should be kept in storage or destroyed. His lawyer, Eric Spevak said the man a devout Catholic who has remarried, would store the embryos.
"At least it gives us a chance to file an appeal with the United States Supreme Court."
In court papers, the mother is identified only as JB and the father as MB. They had one child together.
"In this case, after having considered that MB is a father and is capable of fathering additional children, we have affirmed JB's right to prevent implantation of the preembryos," wrote Chief Justice Deborah Poritz, upholding a lower court's decision.
The ruling is at least the fourth from a state Supreme Court to decide such a case. Tennessee's high court, for example, said such embryos were in limbo between property and personhood and should be afforded "special respect".
"There is really no guiding principle nationwide in these cases," said John Mayoue, an Atlanta lawyer who has handled embryo disputes.
Other states had been waiting for courts such as New Jersey's to establish legal precedent.
"You come down to a balancing test," Mayoue said. "We're not going to have a hard-and-fast rule that
embryos should be destroyed or donated to couples."
The New Jersey couple had struggled with infertility and used in vitro fertilisation to create the embryos. Their daughter was born in March 1996 but the couple split six months later.
Their 1998 divorce settlement left open the question of who owned the embryos. The contract with the firm storing the embryos said they would be discarded in case of a divorce unless a court ruled otherwise.
The man said the couple had a verbal agreement that the embryos would not be destroyed.
But Sally Goldfarb, an associate professor at Rutgers University Camden Law School, said: "The court makes it clear if one party wants to use the embryos to reproduce over the objections of the other, the one who wishes to avoid parenthood holds the trump card.'- AP
Archbishop vanishes at Vatican as wife fasts NZ Herald Aug 2001
VATICAN CITY-Archbishop Emmanuel Milingo, who shocked the Vatican by marrying a woman chosen by the Rev Sun Myung Moon, has written to Pope John Paul renouncing his life with his Korean wife and returning to the Catholic Church.
In a letter sent to the Pope last week but released by the Vatican yesterday, Milingo, aged 71, said he had turned his back on Moon's Unification Church, satisfying three conditions set by the Vatican for the African prelate to avoid excommunication.
"I now rededicate my life to the Catholic Church with al1 my heart, renounce my life together with wife Maria Sung and my dealings with the Rev Moon and his Family Federation for World Peace," read the letter, dated August 11.
Sung accused the Vatican of holding the controversial Zambian-born cleric a prisoner and branded as "false" the letter in which he renounced her.
"I am convinced he is a prisoner," said Sung, who married Milingo at a mass wedding organised by Moon in May and says she could be pregnant with the prelate's child.
"I have tried to move the consciences of people who are holding him. Now I think it is time to go to the police," she told a news conference in Rome.
Last week Milingo turned up in Rome unexpectedly in an apparent attempt to make amends with the Vatican which had threatened to excommunicate him. He has not been seen in public since last Wednesday.
Sung, 43, arrived after her husband and has demanded to see him. She has gone on hunger strike and says she will not eat again until she either sees him or dies.
Sung said if Milingo did tell her he was leaving, she would continue a hunger strike "to the death and my spirit will remain alongside his".
Asked about the effect of a fast on any possible baby, Sung said Milingo was her priority and that "my health and any other situation are secondary to that".
A Baptist minister in the group following Sung added: "The Archbishop's silence leads us to believe that his human rights are being violated."
The Vatican has said Milingo is on retreat for a "period of reflection and prayer".
The faith healer and exorcist said last week that he was torn between his wife, the Pope and his respect for Moon.
-REUTERS _