Genesis of Eden Diversity Encyclopedia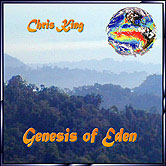 Get the Genesis of Eden AV-CD by secure internet order >> CLICK_HERE
Windows / Mac Compatible. Includes live video seminars, enchanting renewal songs and a thousand page illustrated codex.

---

Join SAKINA-Weave A transformative network reflowering Earth's living diversity in gender reunion.

---

Return to Genesis
Scientists find clues that the path leading to the origin of life begins in deep space
Overview of our article to appear in Volume 98 pages 815-819 of Proceedings of the National Academy of Science, USA. on January 30, 2001.
Mountain View, Calif.-- Duplicating the harsh conditions of cold interstellar space in the laboratory, scientists from The Astrochemistry Laboratory at NASA's Ames Research Center and the Department of Chemistry and Biochemistry at The University of California Santa Cruz have created chemical compounds that may have been important for life's origin.
In their laboratory, this team regularly make copies of the extremely cold ice particles that make up dense interstellar clouds. These clouds are the birthsites of stars and star systems and the smoke sized ice particles are the building blocks of the planets, asteroids, meteorites and comets which orbit the stars. Even after they are formed, planets continue to collect material from the debris (dust, asteroids, meteorites, and comets) from the star formation process, and life on Earth is thought to have emerged from this primordial chemical soup.
The most common scientific theory for the origin of life on Earth is that somewhere in the vast chemical resources available on the early Earth, conditions favored the formation of chemical compounds and chemical processes which eventually led to life. In contrast, this new work shows that the early chemical steps believed to be important for the origin of life do not necessarily require an already formed planet to occur. Instead, they can readily be taken in the depths of space long before planet formation occurs. This implies that the vastness of space is filled with compounds which, if landing in a hospitable environment, can help jump-start the origin of life.
The main ingredients of interstellar ices are familiar, simple chemicals frozen together. Mostly water, they also contain some ammonia, carbon monoxide, carbon dioxide and the simplest alcohol, methanol. The NASA Ames - University of California Santa Cruz team freezes a mixture of these chemicals into a thin solid ice at temperatures close to absolute zero (-441°F, / -263°C) under extreme vacuum conditions. This ice is then exposed to harsh ultraviolet radiation that mimics the radiation in space produced by neighboring stars. It has been known for a long time that ultraviolet irradiation of icy solids produces chemicals more complex than those originally present in the ice, and there was speculation that some of these chemicals might have played an important role in early Earth chemistry. However, the recent development of Exobiology and Astrobiology as interdisciplinary research fields has brought together astronomers, biologists and funding opportunities in a way that wasn't possible ten years ago.
"We started this work motivated to find the types of compounds that might be in comets, icy planets and moons, providing guidance for future NASA missions," space scientist and team leader Lou Allamandola said. "Sure, we expected that ultraviolet radiation would make a few molecules that might have some biological interest, but nothing major. Instead, we found that this process transforms some of the simple chemicals that are very common in space into larger molecules which behave in far more complex ways. Ways which many people think are critical for the origin of life, the point in our history when chemistry became biology," he continued.
"Instead of finding a handful of molecules only slightly more complicated than the starting compounds, hundreds of new compounds are produced in every mixed ice we have studied," space scientist Scott Sandford said. He continued, "We are finding that the types of compounds produced in these ices are strikingly similar to many of those brought to Earth today by infalling meteorites and their smaller cousins, the interplanetary dust particles. Every year more than a hundred tons of extraterrestrial stuff falls on the Earth, and much of it is in the form of organic material. In the early life of our solar system, before the debris from its formation was fully cleared away, these materials were deposited on the Earth in far greater quantities than we see today. Thus, much of the organic material found on the Earth in its earliest years probably had an interstellar heritage."
"A number of years ago I found that some of the extraterrestrial organic compounds brought to Earth in the Murchison meteorite could form membranous vesicles when they interacted with water," said team member Dave Deamer, Professor of Chemistry at the University of California at Santa Cruz. Vesicles are microscopic, hollow droplets with sizes, shapes and structures similar to those of certain living cells. "All life today is cellular, and cells are defined by membranes that separate the cytoplasm from the outside world. When life began, at some point it became compartmented in the form of cells. But where did the first cell membranes come from? Maybe they were composed of molecules similar to those we discovered earlier in meteorites," Deamer continued. "When I learned of the ice experiments at NASA Ames, I went to the Astrochemistry Lab intending to find out what would happen when their complex organic mixtures were allowed to interact with water. To our surprise and delight we found that vesicular structures formed that looked very much like those we saw in the Murchison material."
"We now know that of the hundreds of new compounds we make in these interstellar ice simulation experiments, many have properties relevant to the origin of life," said biochemist Jason Dworkin. "Upon the addition of liquid water to the organics produced during ice irradiation, some of these new compounds, with no outside help, organize themselves into tiny vesicles with complicated structures. Other new compounds formed are so much more complex than what we started with that they glow when exposed to UV light. Not only that, but these molecules, which can convert energy from the ultraviolet light to the visible range, become part of the self-formed vesicles," continued Dworkin. "Molecules that do these things are thought to be extremely important for the origin of life. Membrane structures are necessary to separate and protect the chemistry involved in the life process from that in the outside environment, and all known biology uses membranes to capture and generate cellular energy," Dworkin said.
Sandford added, "The ready formation of these and other biologically interesting compounds by irradiating realistic simple interstellar ices shows that some of the organics falling to Earth in meteorites and interplanetary dust particles might have been born in the coldest regions of interstellar space, and that delivery of these compounds by comets, meteorites and interplanetary dust particles could well have been important in the origin of life on Earth."
Allamandola concluded, "The spell is now breaking that interstellar chemistry is a chemistry of relatively small and simple molecules. We are just now beginning to realize that we are only seeing the tip of the iceberg in terms of extraterrestrial molecular complexity. Since these experiments were designed to simulate the conditions in all dense molecular clouds, the birthsites of new stars and planetary systems, very complex organic molecules that might be important for the origin of life could well be falling on the surfaces of newly formed planets everywhere in the universe. For example, of the things which bring extraterrestrial chemicals to the Earth, comets are thought to be closely related to interstellar ices. I know I hold a minority view on this nowadays, but I suspect that even deep inside a comet, which is mainly water ice after all, reactions are much further along than we think and the chemistry quite complex."
Their results are published in the current, special Astrobiology issue of the "Proceedings of The National Academy of Sciences, USA". The authors include Drs. Dworkin, Sandford, and Allamandola of NASA's Ames Research Center and Professor Deamer of the Chemistry and Biochemistry Department of the University of California, Santa Cruz.
This research is supported by the Space Science Division at NASA Ames Research Center and the Offices of Exobiology and Astrobiology at NASA Headquarters, Washington, D.C.

Premium genes Britain sanctions genetic tests for insurance purposes NS 21 Oct 2000
MOST insurance companies in Britain already ask for the results of genetic tests for inherited diseases. Now the government has given this practice its seal of approval, by declaring that tests for Huntington's disease are reliable. The move has dismayed critics, who say insurers should not be allowed to use the results of genetic tests. The Genetics and Insurance Committee (GIC), set up by the Department of Health, last week approved two tests for Huntington's. Verdicts on tests for six other diseases (see Table) are due by June 2001. The committee's verdicts do not carry any legal weight. Companies can still ask for the results of tests that aren't officially approved, says Suzanne Moore of the Association of British Insurers (ABI). "But they are very unlikely to go against the committee's decisions." "Companies only ask to see the results of tests that have already been taken," Moore stresses. "They do not ask potential customers to take genetic tests. And we are saying they never will." Some MPs fear that certain people not only face higher premiums but may be refused life insurance and mortgages on the basis of their genes. They have called for insurance companies to be banned from seeing test results. "In the end this is all about money," says Labour MP Ian Gibson. "We are also worried that it will discourage people from taking the test at all," says Anna Bradley of the National Consumer Council. "It does raise the question of whether the government should make sure people rejected for insurance are provided for." In the US, the federal government and its agencies are banned from using genetic information to discriminate against employees. There are plans to extend these laws to private companies and insurers. If the GIC rules that any of the tests now used by insurance companies are unreliable, the ABI has pledged to refund people who have paid higher premiums based on the results. Moore also points out that anyone with a family history of an inherited disorder found not to carry the relevant genetic defect could start paying less. "Many who have a family history of a genetic disorder such as Huntington's disease have difficulty in obtaining insurance," says the chairman of the GIC, John Durant. "The approval of the two tests will allow insurance to be provided at normal rates to those who have a normal test result." There are no laws preventing companies asking people to take genetic tests before they take out insurance. But the ABI has pledged that companies will not do this. "Politically, it would be very damaging if they did," says John Gillott of the independent Genetic Interest Group in London. Because people are asked for test results only when they take out a policy, Gillott says: "I would say get insurance sorted out before you take a test." Emma Young
Genesis of Eden Diversity Encyclopedia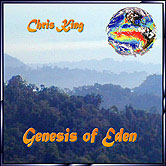 Get the Genesis of Eden AV-CD by secure internet order >> CLICK_HERE
Windows / Mac Compatible. Includes live video seminars, enchanting renewal songs and a thousand page illustrated codex.

---

Join SAKINA-Weave A transformative network reflowering Earth's living diversity in gender reunion.

---

Return to Genesis
Share the risk NS 21 Oct 2000
Revealing the secrets of our genes to insurers doesn't add up
THE spectre of the genetic underclass raised its head again last week in Britain. A government committee announced that two genetic tests for Huntington's disease can reliably predict whether someone will develop the fatal brain disorder. Insurance companies now have carte blanche to ask people who've had these tests what the result was. That means they can change people's premiums accordingly-or deny them insurance altogether. Groups opposed to gene testing warn that people with "disease genes" will be consigned to a social limbo-denied of opportunities that most people take for granted. Insurance companies say nothing's changed: they've been using the test for years and last week's announcement merely puts things on a formal footing. Both statements are true. But they both miss the point-the genetic underclass is already with us. British insurers already ask people about their family histories. For many conditionsincluding Huntington's-this is just a less accurate form of genetic testing. Companies use this information to raise insurance premiums for about 5 per cent of the popul and turn down I per cel Here is the underclass, even before genetic testing really takes off. So what will happen when it does? Let's start with Huntington's. If a per son inherits the gene from either parent, they will develop the disease around the age of 40. If a person has the gene, their children have a 50 per cent chance of inheriting it. For insurers, odds like these are easy to work with. People from families with Huntington's are a bad risk even if they haven't been testedhalf of them will develop the disease-so all their premiums are loaded. If an adult family member takes the test and has the gene, insurers will probably turn them down flat. But if they don't have the gene, their premiums should drop to "normal" levels. If bleak, this is all straightforward. But in future the calculations are going to get very messy. Think about diseases that develop not from a single gene, but from a combination of genes, heart disease for example. Then consider how many disorders are triggered by environmental factors, such as diet or viruses. How do these things affect the risk calculation? What if a woman at risk from inherited breast cancer takes the drastic action of having a double mastectomy. Does her premium fall? And will people see their payments decrease if they carry a gene associated with long life? If we continue down this path of personalised premiums, insurance companies are going to need supercomputers, people will think twice before having genetic tests that may be medically important and the genetic underclass is almost certain to grow. But there is another way. Where most Britons rely on the National Health Service, Americans take out health insurance. Most people buy in through group insurance, often paid for by their employers. Four years ago, Congress ruled that group insurers could not exclude people because of past or present medical problems-including genetic information. Neither can they charge one person more than any other member of their group. Measures now being drawn up for Congress will prevent insurers using any mily history in their calculations and extend the law to cover people who take out individual health insurance. This attitude was born from the notion that healthcare, ike bread and water, are necessities of life, so people should not be discriminated against because of their genes. Vso strong is the feeling in the US that both Democrats and Republicans now back the eradication of genetic discrimination. For insurers, this means having to balance their books by pooling risks across each group. Premiums may be higher for everyone, but when it comes to healthcare, everyone is treated equally. A good socialist attitude from the arch capitalists. Because of the NHS, the debate over insurance in Britain has centred on life insurance rather than health insurance. But that begs the question of whether life insurance is a necessity too. One argument says no: it is just a bet on when you will die. But in practice it is much more than that, because most people cannot buy a home without it. So is buying a house or flat a right or a privilege? Should some level of in
surance be guaranteed for all? The British government's Human Genetics Commission is due to address these questions later this year. Which way should it go? One option is a road of increasing complexity in which more and more people find their premiums rising-or that they can't obtain insurance. The other is a system that gets rid of the underclass at a stroke but costs a little more for everyone. People with genetic disorders have enough of a burden to shoulder without being denied the right to buy a home and give their families some security.
Crops could soon have a natural barrier against genes from modified plants
A TYPE of maize that won't breed with other strains could help organic farmers keep their fields free from contamination with genetically modified crops. The technology could also help prevent food crops from mingling with plants not intended for human consumption. Until now, organic farmers have had to rely on buffer zones to prevent pollen from modified crops fertilising their plants. But Jerry Kermicle and his colleagues at the University of Wisconsin, Madison, discovered that teosinte, a wild cousin of maize, has a natural talent for blocking foreign genes. Through conventional breeding, Kermicle's team has developed corn that resists pollination from GM varieties. About 15 years ago, Kermicle noticed that teosinte weeds in cornfields were especially good at blocking pollen from neighbouring maize. "We know nothing about the mechanism other than that it involves an interaction between pollen grain and the silks of the ear parent," Kermicle says. With the help of Steve Gerrish, a plant breeder at the Wisconsin Alumni Research Foundation, Kermicle bred this trait into several varieties of feed corn. This corn resists pollination from at least two different kinds of GM corn, and Gerrish now wants to introduce the trait into sweetcom. "By the fall of 2003, the planting season, companies could have commercial quantities." Gerrish expects maize growers to be especially interested after the recent taco shell fiasco (New Scientist, 7 October, p 6). "We can plant side by side, and your com will not pollinate mine," he says. Stuart Reeve of the National Com Growers Association in St Louis, Missouri, says the technique is interesting. "It would obviously be a tool that would get a lot of plant breeders looking at it." Some organic farmers have had their crops rejected because they were tainted by CM crops, says Holly Givens of the Organic Trade Association in Greenfield, Massachusetts. But while this type of com could solve the problem, she thinks the real solution is a ban on all GM crops. Sue Mayer of GeneWatch, a British environmental group, agrees. She also questions the rationale for barrier technologies. "It's extraordinary the ends people are expected to go to to accommodate GM," she says. Val Giddings of the Biotechnology Industry Association in Washington DC also questions the need for barrier technology-but for quite different reasons. "Fears that have no basis in biology are certainly worth addressing but it doesn't make sense to address them with a biological solution." Nell Boyce, Washington DC
Stray genes highlight superweed danger NS 21 Oct 2000
SUGAR beets genetically modified to resist one herbicide have accidentally acquired the genes to resist another. The accident provides yet more evidence that the widespread use of herbicide-resistant crops could lead to the creation of superweeds. European regulations forbid the creation of plants resistant to several herbicides because they might become uncontrollable. However, in September, when trial plots of beets designed to resist the herbicide glufosinate were sprayed with glyphosate to kill them off, not all the plants died. In nine plots in Britain, France and the Netherlands, 0.5 per cent of the crop survived. "That adds up to a lot of plants," says Brian Johnson of the government conservation agency English Nature. The errant resistance gene crept into the beets in the greenhouses of a German seed company, says Wolfgang Faust of Aventis in,Frankfurt, the company that created the beets. A few of the beets were pollinated by another variety engineered to resist glyphosate, making their offspring doubly resistant. "if they can't prevent it there', there is little chance they will avoid it in the field," says Johnson. Faust says that such "stacking" of resistance genes is unlikely in beets, because they flower in their second year and most are harvested in the first. "But some plants always bolt and bloom in their first year," responds Johnson. Their weedy offspring have to be killed with broadspectrum herbicides. If these beets acquire additional resistance genes, they can be killed only by more noxious herbicides. While only one similar incident of gene stacking has been reported, in rapeseed in Canada (New Scientist, 19 February, p 21), Johnson says there are "informal" reports from the US. Debora MacKenzie, Brussels
Nuclear families get the all-clear NS 21 Oct 2000
MEN who work with radiation are no more likely than others to have offspring with birth defects, according to a major British study of nuclear industry workers and their families. The finding eases fears that low levels of radiation might increase this risk. Epidemiologists from the London School of Hygiene and Tropical Medicine and the Leukaemia Research Fund followed the fate of 23,676 pregnancies where the father worked in the nuclear industry. They found the fetuses of fathers exposed to radiation had the same risk of being miscarried or born with birth defects as those of unexposed workers. But the results for 3585 babies whose mothers worked in the industry were less clear. Miscarriages in early pregnancy and stillborns were slightly higher among women exposed to radiation, but the figures are "difficult to interpret because the numbers are small", says one of the study's authors, Noreen Maconochie. The study calls for more research. But the acting health and safety director at British Nuclear Fuels, Roger Coates, says it may be time to end such research, in the absence of "any real evidence of a health effect". More at: The Lancet (vol 356, p 1293) 21 October 2000
Rob Edwards
Genesis of Eden Diversity Encyclopedia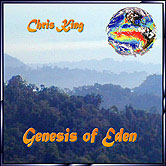 Get the Genesis of Eden AV-CD by secure internet order >> CLICK_HERE
Windows / Mac Compatible. Includes live video seminars, enchanting renewal songs and a thousand page illustrated codex.

---

Join SAKINA-Weave A transformative network reflowering Earth's living diversity in gender reunion.

---

Return to Genesis