Genesis of Eden Diversity Encyclopedia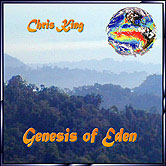 Get the Genesis of Eden AV-CD by secure internet order >> CLICK_HERE
Windows / Mac Compatible. Includes live video seminars, enchanting renewal songs and a thousand page illustrated codex.

---

Join SAKINA-Weave A transformative network reflowering Earth's living diversity in gender reunion.

---

Return to Genesis
Washed off the map NS 25 Nov 2000
Better get that ark ready, because the sea levels are gonna rise
GLOBAL warming could be on the verge of triggering a rise in sea levels that would flood huge swathes of the Earth's most densely populated regions, says an unpublished report from the world's top climate scientists. Caused in large part by the melting of Greenland's ice sheet, this process would take a thousand years or more but would be "irreversible" once under way. The report, due to be published next May by the UN's Intergovernmental Panel on Climate Change (IPCC), is being read bv the world's goven-iments. The final draft seen by New Scientist suggests that dozens of the countries meeting this week to agree on global warming limits through the Kyoto Protocol may face being wiped off the world map. Four years ago, the IPCC forecast that sea levels could rise by half a metre in this century and by a maximum of between 1.5 and 3 metres over the coming 500 years. The new assessment suggests an eventual rise of 7 to 13 metres is more likely. This is enough to drown immense areas of land and many major cities. These rises will occur even if governments succeed in halting global warming within the next few decades, the report says. Two factors are causing the rise: the slow spread of heat to the ocean depths and the destabilising of major ice sheets. It will take about a thousand years for warming in the atmosphere to reach the bottom of the oceans. The resulting thermal expansion "would continue to raise sea levels for many centuries after stabilisation of greenhouse gas concentrations". Even ff global warming is halted within a century, thermal expansion will eventually raise the oceans by between 0.5 and 4 metres. Even more alarming is the fate of the ice that covers Greenland. Among all of the world's ice sheets, this is now thought to be "the most vulnerable to climatic warming". It contains enough snow and ice to raise sea levels by about 7 metres if it melts. And this looks increasingly likely to happen. Models show that after any warming above 2.7 'C, "the Greenland ice sheet eventually disappears". Nearly all predictions show Greenland warming more than this, says the report, and the faster the warming, the faster the melting. An extra 5.5 'C would cause sea levels to rise by 3 metres over a thousand years. An 8 'C warming would cause a 6-metre rise in sea levels in the same time. The report's authors are not allowed to discuss their findings until publication. But Jonathan Gregory of Britain's Hadley Centre for Climate Prediction and Research in Bracknell, who coauthored the chapter on sea level, told New Scientist recently that once under way, the disintegration of the Greenland ice sheet would be "irreversible this side of a new ice age". The fate of the West Antarctic ice sheet, which is perched on submerged islands, remains controversial, says the report. If it melted, it would raise sea levels by a further 6 metres. Some experts quoted in the report predict that the sheet could entirely disappear within 700 years. Others, supported by the authors, expect that the sheet will contribute "no more than 3 metres" to sea level in that time. If sea levels were 10 metres higher than today by the year 3000, it would cause the inundation of a total area larger than the US, with a population of more than a billion people and most of the world's most fertile farmland. Fred Pearce
Drugs on tap from morning dew NS 25 Nov 2000
THE "sweat" of plants could in future yield a rich harvest of drugs and chemicals. That is the hope of researchers who have created tobacco plants that ooze foreign proteins from their leaves each morning. Plants can be engineered to produce everything from vaccines to plastics. But extracting proteins from plant tissue is often complicated and expensive. Instead, llya Raskin and his colleagues at Rutgers University in New Jersey wondered if plants could excrete proteins in the "dew drops" found on leaves. During the night, when leaves lose less moisture by evaporation, pressure builds up inside and squeezes fluid out-a process called guftation. This fluid contains small amounts of protein, which Raskin guessed must come from the fluid in the spaces between cells. So Raskin and his team genetically engineered tobacco plants to produce three foreign proteins in this intercellular fluid, including the green fluorescent protein from jellyfish.
Just as they hoped, the foreign proteins showed up in the dew on the leaves. In the future, the technique might be applied to other plants that produce large drops of guttation fluid, such as tomatoes and grasses. The drops could be sucked or shaken off the leaves each morning and processed to purify the proteins (Plant Physiology, vol 124, p 927). "it would provide a system for obtaining fluid that is already purified and concentrated," says Hugh Mason of Cornell University in New York, who works on vaccine expression in potatoes. The amount of protein Raskin's team has been able to get expressed-about 2.8 per cent of all the protein in the guttation [email protected] comparable to what other people have been able to extract from the plant itself, says Mason. Raskin thinks the method could be used in combination with another approach he has pioneered for making plants release proteins from their roots (New Scientist, 1 July, p 27). Nell Boyce, Washington DC
Taking the Plunge NS 25 Nov 2000
Our distant ancestors fondness for a swim may explain humans are unusual primates, Kate Doualas takes a new look at a controversial old theory
"SMASHING a paradigm is rejuvenating," says Phillip Tobias. He should know. To mark his 70th birthday five years ago, Tobias urged his fellow palaeoanthropologists to ditch one of the central dogmas of human evolution-the notion that our ancestors made their first great advance towards human form by swinging out of the forest and into the open savannah, where they began walking upright. "Open the window, and throw out the savannah hypothesis," was Tobias's rallying call. Today, that paradigm has been so thoroughly bashed that some people argue it never really existed. But Tobias isn't finished yet. Although physically frail, when he gets up ori the podium he has the delivery and mental agility of a man half his age. And this giant of palaeoanthropology is once again challenging his audience. If humanity wasn't born out of a move into Africa's hot, open spaces, then how? "It's time to open our minds," says Tobias, a professor at the University of Witwatersrand in Johannesburg. He wants the academic establishment to consider the heretical idea that we were born of water. Forty years ago, New Scientist published a feature entitled, "Was man more aquatic in the past?" (17 March 1960, p 642). In it, Alister Hardy, a distinguished biological oceanographer and Fellow of the Royal Society, went public with an idea that he had sat on for almost three decades, fearing it would jeopardise his career. "My thesis," he wrote, "is that a branch of the primitive ape-stock was forced by competition from life in the trees to feed on the seashores." Hardy argued that if our ancestors were semi-aquatic, it might explain major physical differences between humans and the other primates. The move into a watery environment would account for our exceptional swimming abilities and the fact that newborn babies can swim and float, said Hardy. It would also have put pressure on our ancestors to start walking upright, in order to keep their heads above water. This in turn freed up their hands, allowing them to use tools-probably starting simply by cracking open shellfish with stones, just as California sea otters do today. Hardy also noted that we are the only "naked" ape, and that loss of hair is a characteristic of some aquatic mammals. Many such creatures have a layer of fat just beneath the skin-another feature which distinguishes us from other primates. Our profusion of sweat glands would then be a counterbalance to this insulating layer, an adaptation to keep us cool when out of the water. Maybe Hardy should have trusted his instincts and kept quiet. He had hoped his idea might be "discussed and tested against further lines of evidence". What he got was the cold shoulder. The "aquatic ape" theory never provoked anything more than derision or embarrassment among anthropologists, and to this day only one academic exchange on the subject has been published. Hardy quietly dropped his idea, but it was soon picked up in a surprising quarter. From a valley in rural south Wales, housewife and dramatist Elaine Morgan began compiling evidence and writing books in support of the aquafic-ape theory-the first of which appeared three decades ago. Morgan compared the anatomy, biochemistry and physiology of modern humans with other animals, and used these comparisons to extend Hardy's original arguments. She pointed out, for example, that with 10 times the fat cells you'd expect for an animal of our size, we are by far the fattest primates. Our babies are the only ones bom fat. The subcutaneous layer laid down during the last month of gestation grows thicker during the first months of life. And this is white fat-not great for insulation but an excellent aid to buoyancy. Unlike the fat of most mammals, this fat is bonded to the skin, just as it is in dolphins, seals, and bippos. Morgan has found several aquatic adaptafions to add to Hardy's list. In parficular, she argued that some of the physical traits that make speech possible evolved as a result of living in water, rather than to improve communication skills. Among terrestrial mammals, we alone have voluntary control of our breathing, an ability shared by all diving mammals. Likewise, no other land mammal has a descended larynx, which is useful for speech but also allows a swimmer to gulp large quantities of air quickly through the mouth. Morgan wasn't entirely surprised by the reaction she got from the academic establishment. "They viewed me as a crackpot. 'Farcical' was an average comment," she recalls. "Probably the main reason was their strong conviction that they already had the answer." Indeed, all the evidence that emerged during the 1970s and 1980s seemed to support the savannah theory. Fossils were found in the hot, dry grassland areas of South Africa and the Rift Valley, bolstering the idea that our ancestors were "killer apes" who moved into the open to hunt their prey. Water had no role to play in this view of human evolution. Competition in the harsh, savannah enviroranent, the theory held, led to an upright gait, tool-use and expanding brainpower. But no oneincluding Tobias, once one of the strongest proponents of this view-stopped to think that areas which are savannah today may not have been so in the past.
Then, in the 1990s, Tobias and his colleagues finally checked. They examined fossihsed pollen recovered with 2.7-million year-old hominid remains from a grassland site at Sterkfontein, 50 kilometres north-east of Johannesburg. The pollen suggested that the area had been more wooded than was previously [email protected] But the clincher came with the discovery of fossilised lianasvines that hang from forest trees. These could not have come from open savannah. Other South African hominid sites also yielded plant and animal remains characteristic of ancient forests. Then came similar findings in Ethiopia, at the site where the famous "Lucy" was found, and also alongside what is probably the oldest hominid discovered, dating back more than 4 millim years. The inescapable conclusion was that Ethiopia, too, was heavily wooded when our ancestors lived there. But if human evolution wasn't kickstarted by a move to the savannah, what could account for the emergence of such an unusual animal? Tobias was quick off the mark in the search for a new answer. He noticed that what all the fossil hominid sites had in common was proximity to water. Then there was the obvious fact that our species cannot go long without a drink, and seems to waste large amounts of fluid in sweat and urine. "If ever our early ancestors were savannah-dwellers they must have been the most profligate urinators on the savannah," he says. We need a constant supply of water, but was there more to it than that? Tobias is not yet sure whether water played a decisive role in the initial split between human and chimp ancestors. But his recent research has convinced him that by about 2 million years ago, our ancestors were adapted to a coastal environment, and this is what allowed them to spread across the globe. The sea level was much lower than it is today when the first hominids moved out of Africa, Tobias notes. Land that is now submerged would have been exposed, allowing Homo erectus to walk from Africa around the coast of southern Asia to Siberia. But it wasn't just a matter of colonising the beaches. He points to two particular finds as evidence that these immediate forerunners of Homo sapiens were not only adapted to life on the coast, but were also at home in the water. Just beyond the island of Bali in the Indian Ocean lies a deep underwater trough. Even with sea levels low, there would still have been at least 19 kilometres of water separating Bali from the next island. Yet recently unearthed remains of ancestral elephants and stone tools on the island of Flores, well beyond this barrier, date back around 900,000 years. How did they get there? It's likely that the elephants swam. Despite appearances, elephants are strong swimmers-their record is 48 kilometres-and they can use their trunks as snorkels. As to how the tools got there, our own ancestors may have floated or rafted over-this is long before the first boats appear in the archaeological record. Or they too could have swum, says Tobias. This second possibility, he says, is bolster-ed by hominid artefacts found in southeastem Spain dating from 1 to 1.5 million years ago. The extreme age of the remains suggest that Homo erectus took a short cut, swimming across the five-kilometre-wide Strait of Gibraltar rather than trekking through the Middle East and across mountainous southem Europe. "Have we been swimmers for one million years?" asks Tobias. "I believe it's very likely." It's a conservative estimate, according to Marc Verhaegen from the Centre for Anthropological Studies in Putte, Belgium. He points to fossil evidence from Arabia which indicates that an ancestor of all the great apes was living in watery forest margins 17 million years ago. Verhaegen believes that @ animal would have waded on two legs in the water and moved effortlessly through the trees, in much the same way as the mangrove-dwelling proboscis monkeys of Borneo do today. Most primates find it easy to adopt an upright gait when necessary, he says, because arboreal adaptations have left them with a highly mobile spine and flexible limb joints. Verhaegen also cites evidence from hominid teeth to support the idea of a long association between apes and water. At the Museum of Mankind in Paris, PierreFranqois Puech has been looking at the microscopic features of the tooth enamel. Teeth from the fossils of both eastern and southern Africa have a glossy, polished surface typical of animals that feed on succulent marsh and riverside vegetation. Our ancient affinity for water can also be seen in the anatomy of our hands, Verhaegen argues. By walking upright, the ancestral primate would have kept its hands free for manipulating objects and climbing. This would have allowed the hands to evolve into supremely dexterous tool-making appendages. Verhaegen also believes that the knucklewalking we now see in chimps and gorillas evolved later, as their forebears moved inland. Support for this idea comes in the form of the 3.3-million-year-old fossil hand from South Africa known as Little Foot. Its discoverer, Ron Clarke of the University of Frankfurt, described it at a meeting early this year as "quite modern" in form. He concluded that the short palm and fingers suggest that Little Foot did not knucklewalk, undermining the old notion that we are descended from primates who did. "There's no doubt that the differences between chimps and humans must be explained by a waterside past which included wading and diving," Verhaegen says. And he sees the repercussions extending right down through the ages to our own genus. Some Neanderthals had bony outgrowths in their ear canals. In modern humans, such ossification is only found in lifelong divers, suggesting to Verhaegen that Homo neanderthalensis spent much time in the water. Though Verhaegen holds an extreme view in the debate on aquatic origins, other researchers also see signs that we have been shaped by a watery environment. Michael Crawford, a biochemist from the Institute of Brain Chemistry and Human Nutrition at the University of North London and his colleagues are convinced that without water, Homo sapiens could never have evolved the trait that above all others makes us human: our big brains. Fossil skulls reveal that for the first 3 million years after the split with chimps, our ancestors' brains barely increased in size. But then, around 2 million years ago, they began to grow steadily. The past 200,000 years show a sudden, exponential growth, and a 50 per cent increase in cranial capacity from Homo erectus to Homo sapiens. "As far as the biochemistry is concerned, I cannot see how a large brain could have evolved on the savannah," says Crawford. He points out that the general trend among savannah-dwellers is towards larger bodies and smaller brains. At the extreme, a 1-tonne rhino has a 350-gram brainless than 0.1 per cent of its body mass. Crawford believes that two particular fatty acids hold the key. Docosahexaenoic acid (DHA) is needed to construct the membranes of neurons and photoreceptor cells, while arachidonic acid (AA) is a crucial component of the walls of blood vessels, without which a large brain cannot grow or function. Crawford, along with Andrew Sinclair from RMIT University in Melbourne and others, has looked at the chemical composition of brains from 42 different animal species and found that they all contain the same proportion of DHA and AA. VVhat's more, there is no substitute for either of these fatty acids. These findings have strengthened the researchers' suspicion that brain size is limited by the availability of DHA and AA. Both fatty acids are in extremely short supply and are slow to form within the body. DHA is especially rare in the diets of large savannah-dwelling mammals. Although a precursor of AA is found in the seeds of flowering plants, the only place where DHA is abundant in the food chain is in the world's oceans, lakes and rivers. This is where the first primitive nervous system evolved. "DHA has a 600-millionyear track record," says Crawford. Marine nutrients are likely also to have hastened the growth of the human brain, he argues, pointing out that people whose diets are deficient in DHA and AA suffer mental and vascular illnesses. "No other theory which attempts to explain the human brain offers any molecular mechanism. But there is a lot of science in support of the right ecological niche," says Crawford. It might explain why chimps and humans are so different despite our remarkable genetic similarity, he adds. The earliest fossils of modem humans found so far come from coastal sites on the Red Sea and the southern cape of South Africa. Domestic remains indicate that these people were eating seafood 100,000 years ago, at the same time that the human brain was expanding. Crawford envisages generations of people-women and children in particular-harvesting and eating this abundant and reliable food source. This would have directed the essential fatty acids straight to where they could have the greatest effect. Mother's pass on DHA to their babies through the placenta and via breast milk. VVhat's more, recent evidence shows that bottle-fed babies who receive DHA and AA supplements are better at problem solving than those who do not. "Modem Homo sapiens ate fish and shenfish consistently as a requirement for brain expansion and increased intelligence," says Crawford's colleague, Leigh Broadhurst from the US Department of Agriculture near Washington DC. "The diet came first." And it wasn't just on Aftica's coastline. Genetic analysis of people ahve today indicates that the first modem humans arose inland, in the Rift Valley, another place where water is central to life. With Crawford, Claudio Galli from the University of Milan, and others, Broadhurst has shown that people hv'mg around Lake Turkana and Lake Nyasa still benefit from a diet rich in DHA and AA. She also points out that there is no other environment on Earth like this. It is the only place where tectonic drift started to create an ocean and then the process stopped in its tracks. Broadhurst believes that our uncommon intelligence arose out of this unique environment. So has the scientific community finally accepted the amateur enthusiast, Morgan? Not quite. Two years ago, anthropologists invited her for the first time to address a big meeting, but the majority remain sceptical. They are particularly concemed that most of the support for her ideas comes from the physiology and form of modem humans, not the fossil record. Even those who like Morgan's ideas in principle say that more research is required. Tobias argues that the theory should be renamed, perhaps as "water and human evolution". While he and others are quite satisfied that water played a major role, they suspect that "aquatic-ape theory" is misleading and will never be taken seriously. just how aquatic our ancestors were is a thomy issue. These days, even Morgan sees no evidence for a fully aquatic hominid. But she and her supporters can't agree on how aquatic it actually was. "No one is able to comn-dt to an answer," says John Langdon from the University of Indianapolis. And then there's the problem of exactly when this association with water occurred. "The chronology of the aquatic-ape hypothesis does not work," says Langdon. The traits Morgan points to as aquatic adaptations appear one by one over a 4-million-year period. Unless humans lived largely in the water for that entire time, Langdon argues, invoking an aquafic phase to explain our evolution just complicates the issue. Chris Stringer from London's Natural History Museum also downplays the role of water. He sees coastal living as a late development, 'part of the expanding adaptive horizons of modem humans". He has recently described a possible coastal route out of Africa, and is especially impressed by the speed with which Homo sapiens made the long trek to Australia. New dates indicate they arrived at least 60,000 years ago, suggesting our seafaring abilities are older than many anthropologists had suspected. There are still researdiers who greet the new developments with about as much enthusiasm as Hardy received back in 1960. But even they don't doubt the savannah hypothesis is dead. Whether it will be replaced by an amphibious theory remains to be seen. The fide is tun-dng, though. "The ridicule placed at the door of the aquaticape theory is easy to generate, just as the President of the Royal Society ridiculed Mr Faraday's useless experimental demonstrations of electricity," says Crawford. "Ridicule is a popular and pohfical tool but not a scienfific tool. If you want to di0enge a thesis, you do it with facts and science." T'he aquatic-ape debate is at last being fought on those grounds.
Genesis of Eden Diversity Encyclopedia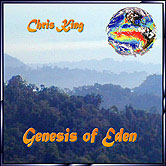 Get the Genesis of Eden AV-CD by secure internet order >> CLICK_HERE
Windows / Mac Compatible. Includes live video seminars, enchanting renewal songs and a thousand page illustrated codex.

---

Join SAKINA-Weave A transformative network reflowering Earth's living diversity in gender reunion.

---

Return to Genesis
Close call NS 25 Nov 2000
Will fuel cells arrive in time to save the planet?
IT WASN'T just the weather that was gloomy in The Hague this week. As governments gathered to thrash out ways to reduce the atmosphere's burden of carbon dioxide, there was palpable pessimism over the expected clash between Europe and the US. At issue was the balance between countries cutting their CO, emissions and expanding their carbon sinks. So it's good to know that if you look in another direction, there is immense optimism that greenhouse emissions can be cut. The key is a simple, yet radical switch in technology to fuel cells. These reactors combine hydrogen and oxygen to produce electricity, heat and water. That fuel cell firms are enthusiastic about their business is hardly surprising. But energy economists, car companies and venture capitalists are upbeat too. They see solid projections grounded in the economics of manufacturing industry-a welcome contrast to the dotcom mirages. Fuel cells are efficient, clean, quiet and have few moving parts, so what's standing in their way? Price for one thing. Though costs have fallen (see Diagram) you still have to pay upwards of $500 for every kilowatt from a fuel cell. This is too dear for many applications. A combined cycle gas turbine might give you a kilowatt for $400, while car engines do the same for a stunning $50. But there is great confidence that fuel cells will get cheaper. In the past five years, for example, Johnson Matthey has cut the quantity of platinum catalyst in fuel cells by a factor or 20, and experts think they can shrink that by another factor of 5. And fuel cells are sure to become cheaper as the economies of mass production kick in. As these factors make their impact, fuel cells will start to appear in a variety of guises. First, they'll replace batteries, which are incredibly pricey for the power they deliver. The fuel in this case will probably be methanol, and will bring the bonus that topping up the fuel cell for your laptop should take minutes rather than hours it takes to recharge a battery. Within a couple of years, fuel cells will provide heat and electricity for homes and offices. The source of hydrogen here will be natural gas, which if it is-cheap enough will allow fuel cells to undercut today's combination of heating boiler and mains electricity (see New Scientist, 18 November, p 16). Larger, static fuel cells will become attractive for hotels and sport centres, while power companies will use them as alternatives to extending the electricity grid. But the most visible and exciting development will come three or four years from now when the first commercial fuel-cell buses, trucks and cars purr onto our streets (see this week's special report, p 34). Which fuel they will use is anyone's guess: the big car companies are working on everything from petrol, natural gas and methanol to pure hydrogen. Some critics see this plethora of fuels as a problem, especially when it comes to distributing them. Others see it as an extension of what we already have. We're used to seeing diesel, petrol and LPG on forecourts, so why not the others too? Fuel cells could also trans form the way we think about fuel and power, and where they are made. The prospect exists of producing hydrogen at home, for example, so you could fill up your car overnight. Conversely, the fuel cell in your car could power your home, or generate elec tricity for the grid while you're at work. When it comes to saving the planet, using petrol as a source of hydrogen is no better than burning petrol in an internal combustion engine. But other fuels do bring benefits. Compared with emissions from existing cars, methanol will cut CO, by 25 per cent; natural gas by 40 per cent. Methane produced in biogas plants would be C02 neutral. The best option of all is, of course, hydrogen. Though producing and storing the gas do present problems, nobody sees them as show stoppers. Even power generators are looking at the figures. After all, fuel for cars sells at a higher price than electricity. According to some economists, generators could use their electricity to crack water, store and transport the hydrogen, and still make more profit than they do today.
In the messy real world, things rarely slot into place quite so well. It may be that to start the fuel-cell ball rolling, governments will have to give forecourt hydrogen some hefty tax breaks. The surprising-and encouragingthing is that nobody from industry is screaming for such intervention.
There's a message here for those negotiations in The Hague: don't put all your money into carbon sinks. The American, Japanese and German governments have invested millions in the research that has brought fuel cells to their present state. From here on, it's companies trying to turn a profit that will push this green dream forward.
Kicking the Habit NS 25 Nov 2000
NS 25 Nov 2000
Europe by 2010.
THEY'RE calling it the "Bahrain of the North". These are exciting times in Iceland, the birthplace of the hydrogen economy. T'horsteinn Sigfusson, professor of physics at the University of Iceland in Reykjavik and chairman of Iceland New Energy, says that within 20 years his country can become the first in the world to run on hydrogen without recourse to fossil fuels. To start with, hydrogen will run its fleets of buses, trucks, cars and trawlers, and later it will provide electricity and heat its buildings through the long winters. Iceland could be the first of the 21st-century successors to the OPEC sheikhdoms. Call them HYPEC-the organisation of Hydrogen Producing Countries. It's early days yet, Sigfusson admits. The first three hydrogen-fuelled buses won't hit the streets of Reykjavik until 2002. That's several years after Vancouver and Chicago introduced theirs. But Iceland's buses are the start of something much bigger. Unlike most hydrogen-powered buses, which fill up with hydrogen derived from old fuels sudi as oil, Reykjavik's buses will run on hydrogen made by splitting water, using hydroelectricity generated from Iceland's raging rivers. The umbilical cord to fossil fuels will be cut. Since Iceland has a population of only 276,000, and you can't drive there from anywhere else, it is an ideal place to test out a future world where cars are no longer environmental pariahs, where urban smogs and greenhouse gases are banished. A world, in short, that has kicked the carbon habit. Ask anyone with a stake in the energy economy if the revolution is really necessary and they will say yes. There are compelling reasons for change. Emissions of carbon dioxide from intemal combustion engines are stoking the greenhouse effect. Bun-dng oil fills our cities with smogs that kfll hundreds of thousands every year. Technological improvements to cut emissions from conventional cars cannot keep pace with the rising tide of vehicles. There will probably be a bilhon on the world's roads by 2020-one for every seven people. Meanwhile, the ofl economy is starting to give us a bumpy ride. Nations the world over remain shackled to OPEC-A risky position to be in, as the price hikes of the past six months have shown. It doesn't take mudi to rock a government and threaten global recession. And one day the oil will run out. Oil geologist Colin Campbell was quoted in New Scientist last year as saying that "the world's oil companies are now finding only one barrel of oil for every four that we consume" (10 July 1999, p 49). Even big oil companies now concede that we cannot carry on bunting oil as we have in the past. "If the motor car is to stay with us, we neod to explore radical new ways to fuel it," says Paul Histon, fuels technology manager at BP Amoco's oil technology centre in Sunbury-on-Thames near London. "If we are truly to get big CO, reductions, hydrogen is the best long-term choice."
Why hydrogen? Well, it's ubiquitous, inexhaustible and clean. You can drive across the US on hydrogen without adding to the atmosphere anything more noxious than a bathtub-full of water. Back in 1874, Jules Veme argued in The Mysterious Island that when fossil fuels run out, hydrogen "will furnish an inexhausfible source of heat and light". Hydrogen's time seems to have come.
Samy fears
But is it safe? Some industrialists argue that storing hydrogen on filling stafion forecourts or in vehicle tanks is too dangerous. The image of the 1937 Hindenburg airship disaster still looms large. This is curious. The hydrogen filling the airship did not explode, and the 35 dead were either killed by bun-dng diesel or jumped to their deaths. In 1997, a retired NASA scientist found that the real culprit was the flammable fabric of the airship's outer skin, not the hydrogen. And let's not forget that cars are already carrying round tanks of dangerously explosive liquid, so it's really a quesfion of comparative risk. Hydrogen is easy to ignite, but it's buoyant and dissipates rapidly. And if it is caught in a confined space, it requires more oxygen to bum than oil does. "Hydrogen is less hazardous than gasoline," says Amory Lovins of the non-profit Rocky Mountain Institute in Colorado, which spedahses in the future design of cars. T'he key questions today are not so much "Do we want a hydrogen economy?", as 'What sort of hydrogen economy do we want, and how do we get there?" Do we make the new wonder-fuel from petrol, natural gas, methanol, biomass or water? Do we make it in centralised hydrogen factories, on the forecourts of service stations or under the bonnet? How do we store it? And do we put it in conventional internal combustion engines or fuel cells? The world's biggest car makers are busy drafting a road map to the hydrogenfuelled future. But nobody yet seems sure of the way. BMW is betting on an intemal combustion engine that bums hydrogen, claiming it's the only way to deliver the acceleration and responsiveness drivers are used to. But most believe that the intemal combustion engine, with its Heath-Robinson assembly of transmission and drive shafts, is too inefficient. It converts barely 20 per cent of its fuel's energy into traction. Electric engines can have an efficiency of up to 80 per cent. But batteries don't deliver enough power for their weight and need frequent recharging. So attention is increasingly focusing on electric engines without batteries. Plan A, the so-called hybrid engine, has already been on Japanese roads for three years, under the bonnet of Toyota's Prius model. It's a petrol-buming engine hooked up to an electric motor. The engine doesn't drive the car directly, but generates electricity, which is stored in a battery and released as necessary to drive the car. So the petrel engine can always operate at its most efficient speed, rather than surging or slowing to the demands of road and driver. Result: fuel savings of 10 to 20 per cent and similarly reduced pollution. It's a start. Further improvements could be made if the engine burnt a cleaner fuel. But the smart money is on something more radical. That something was invented way back in 1839 by Welsh physicist Sir Wilham Grove: a fuel cell that runs on hydrogen. Many types of fuel cell have been developed over the years (see "Fuelling the future", p 38). But until recently they were too large, cumbersome and low on power to run a carc even after NASA tinkered with them to provide pollution-free electricity inside the Apollo spacecraft. T'he breakthrough came in the mid-1990s when a small company, Ballard Power Systems of Vancouver in Canada, dramatically improved their power-to-volume ratio. Up to that point, fuel cells delivered around 167 watts per litre. A car engine built with these would commandeer the entire boot and back seat. Around five years ago Ballard achieved 1000 watts per litre. For the first time, fuel cells could fit under the bonnet. The company's latest cell, the "Mark 900", delivers 1310 watts per litre, powerful enough to make a 75 kilowatt (100 brake horsepower) engine that fits comfortably inside a car.

Fuel cell engines are now compact enoiugh to fit into a small car.
Soon fuel cells will be on the highways. Ballard vice-president Paul Lancaster promises that by 2004 a quarter of a million fuel cells will be rolling out of its $400 million production plant every year. And he has development deals to put them in cars made by Ford, General Motors, Toyota, DaimlerChrysler, Nissan and Honda. Ferdinand Panik, director of DaimierChrysler's fuel-cell project in Germany, reckons hydrogen fuel cells will power a quarter of new cars worldwide by 2020. It could be a lot sooner, especially now oil comPanies are @g up too. Shell gave its blessing Wt Mardi when Don Huberts duef executive of Shell Hydrogen in Amsterdam, predicted hydrogen would be the world's number one fuel in the 21st century. Ballard's proton exchange membrane fuel cell converts fuel into power twice as efficiently as an intemal combustion engine while producing no noise or noxious emissions. No wonder hydrogen fuel cells have a green halo. British transport minister Gus MacDonald declared in December last year that fuel cells would allow more than half of new British cars to be "Pollution-free' within a decade. But hang on a moment. Fuel cells are a major advance because they are a more efficient way of powering a vehide. But "pollution-free" they are not. This is what we might call the "electric kettle problem". Fuel cells, like electric kettles, emit only steam. But kettles ar-e powered by electricity generated in power stations that bum coal or ofl. And fuel cells are powered by hydrogen made by ... well, by what? You cannot mine hydrogen or pluck it from the air. It has to be manufactured. And the method of manufacture determines the pollution. "If we make hydrogen from the wrong fuel source, sudi as gasoline, the green halo could vanish," says Rob Macintosh of the Pernbim Institute for APPropriate Development in Alberta. There are two main ways of producing hydrogen. The first is electrolysis, passing an electric current through water to split it into hydrogen and oxygen. This requires large amounts of electricity, most of which is generated by burning fossil fuels such as coal or oil. Use this to run a car and there's little, ff any, gain. To make environmental sense, the electricity has to be generated from renewable resources (see "Make hydrogen while the Sun shines-, p 40). T'he second route to hydrogen is to refine [email protected] from a conventional hydrocarbon or a novel source such as plant matter. This refining, or "steam reforming-, can be done in a number of ways: centrally at a refinery for delivery by piperine to service stations; at the filling station itself, using hydrocarbons trucked or piped in; or on-board the car in a small "reformer" that directly supplies the fuel cen. In each case, reforming [email protected] a hydrocarbon and water at high temperatures to produce carbon dioxide and hydrogen. The trick, in environmental terms, is to choose a hydrocarbon that produces maximum hydrogen for minimum carbon dioxide. Natural gas, which is mostly methane (CH4), is the best because it has the highest possible hydrogen-to-carbon ratio.
Solar Hydrogen Coachella Valley California
There are other potential methods of hydrogen manufacture, such as mimicking photosynthesis, using heat or high-energy particles to split water, or even hamessing bacterial enzymes. But all are still largely confined'to the lab. Reforming natural gas, however, is already widely used in the production of chemicals. But which of the options would be best for the environment? Macintosh accepts that 'to be truly pollution-free, the hydrogen must come from a renewable source, such as solar or wind power". The green dream of electrolysis using a renewable energy source is technically feasible, but not yet economically viable. So Macintosh has analysed available technologies, using the test of how much greenhouse gas would result from making and using the fuel needed to drive a standard vehicle-a Mercedes A-class [email protected] a 1000-kilometre drive across Canada. Worst, not unexpectedly, was the regular gasoline-burning car. It emitted 248 kilograms of C02, most of it in the exhaust gases. Next worst was a fuel-cell car with an on-board reformer that turned gasoline into hydrogen. This so-called "poflutionfree" vehicle chalked up 193 kilograms, mostly from the reformer. After that came on-board reforming of [email protected], the diemical many fuel-cell pioneers see as the most likely route to mass-produced fuel-cell cars. In Macintosh's study, methanol outperformed [email protected], producing 170 kilograms of CO,. But it lagged way behind the vehicles carrying hydrogen made from natural gas reformed either on forecourts or at a central facility. These emitted between 70 and 80 kilograms of CO,70 per cent less than gasoline. Macintosh only looked at greenhouse gas emissions, but he reported that smog-creating en-dssions would show a siniflar profile. Even if the problem of hydrogen generation is cracked, there are still roadblocks between here and a hydrogen economy One is storage (see "Where to keep it-, p 41). Another is the need to create a new infrastructure for producing and distributing bulk hydrogen, costing perhaps @ons of dollars. This looks especially problematic, but there are potential solutions. One is kick-starting the hydrogen economy in smog hot spots, such as southem California, or in areas of abundant "green" energy for hydrogen production, such as Iceland. Another is to make the transition in stages, perhaps by concentrating first on fuel-cell vehicles with on-board hydrocarbon reformers. But which hydrocarbon would make the best stepping stone? Much of the car industry favours methanol. The argument is that methanol is a liquid, so is easier to manufacture and handle in bulk than hydrogen while still offering significant environmental advantages over oil. Last year, Ballard signed a deal with Methanex of Vancouver, the world's largest methanol producer, to set up a prototype distribution system in Canada. Ballard is backing a similar project in the US along with the Califomia Air Resources Board, Ford and DaimlerChrysler. Macintosh, though, says this is misguided. "Unfortunately, on-board processing of methanol fuel does not offer anything near to the life-cycle greenhouse gas advantage of natural gas reforming," he says. It also requires a whole extra stage of manufacture a reformer in every car, and its own distribution and storage systems. Methanol is corrosive so would have to be held in reinforced tanks. It's also water soluble, which means leaks into groundwater would be hard to contain. Paul Histon of BP Amoco fears setting up a system for shipping methanol round the country, only to have to move again to a hydrogen distribution system a few years later. "We only want one big change," he says. "ff it's going to be hydrogen, let's get on and do it." The logical solution, argues Macintosh, is for cars to fill up with hydrogen produced on garage forecourts from natural gas. This is cheap, because the naturalgas distribution network is already in place. It is the most environmentally friendly technology currently available. And it is very easy. Indeed, you might not even need filling stations. Your office or neighbourhood could do it (see "Fill 'er up", p 42). A reformer the size of a water heater "can produce enough hydrogen to serve the fuel cells in dozens of cars", says Amory Lovins. The scenario is also flexible.

BMW hydrogen filling stations planned to span Europe
As demand grows, bulk suppliers of hydrogen might get interested, developing pipeline networks if they felt they could, undercut local production. Natural gas, says Lovins, offers "a long bridge to a fully renewable energy system". And there could be unexpected bonuses along the way Robert H. Williams of Princeton University's Center for Energy & Environmental Studies, sees potential for the owners of gas fields tuming their product into hydrogen at the wellhead. That way, the resulting C02 emissions could be injected right back into the emptying well. But joumey's end wig be a true hydrogen economy, in which the link to fossil fuels has been cut for good. Greens and industrialists alike are beginning to glimpse the day when renewable energywhether solar or wind, geothermal or hydroelectric-is ready to take over electrolytic production of hydrogen from water. Indeed, manufacturing hydrogen may tum out to be the most effective use of renewable energy. For it gets round the inconveniently intermittent nature of many sources-available only when the wind is blowing or the Sun is out. Hydrogen witl, in effect, be able to store that energy. Lovins sees hydroelectric dams, in particular, becon-dng 'hydro-gen" plants. They have the unique advantage of bringing together abundant water and electricity supplies and could "eam far higher profits by selling not electricity but hydrogen-in effect shipping each electron with a proton attached'. This strategy even gets round one of the major problems of hydroelectricity-the need to flood large areas of land to store water. Reservoirs are only needed so that electricity can be generated on demand. But the need disappears if that electricity can be generated "at nature's convenience"-varying according to rainfalland its energy stored as hydrogen. Large reservoirs could be replaced in many places by "run-of-river" hydroelectric plants that take power from passing water without damming it. T'he hydrogen age could be closer than we think. Certainly, the route map is slowly emerging. But who will get on the road first? Right now, revving up at the front of the grid is the country with one of the largest hydroelectric reserves in the world. Plucky keland. Fred Pearce
Genesis of Eden Diversity Encyclopedia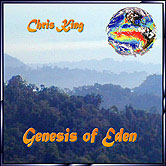 Get the Genesis of Eden AV-CD by secure internet order >> CLICK_HERE
Windows / Mac Compatible. Includes live video seminars, enchanting renewal songs and a thousand page illustrated codex.

---

Join SAKINA-Weave A transformative network reflowering Earth's living diversity in gender reunion.

---

Return to Genesis