Genesis of Eden Diversity Encyclopedia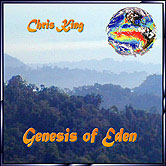 Get the Genesis of Eden AV-CD by secure internet order >> CLICK_HERE
Windows / Mac Compatible. Includes live video seminars, enchanting renewal songs and a thousand page illustrated codex.

---

Join SAKINA-Weave A transformative network reflowering Earth's living diversity in gender reunion.

---

Return to Genesis of Eden?

Passiflora loxensis: Tropical plants are at risk Almost half of all plant species could be facing extinction, according to new research by botanists in the United States.
World's plants under pressure, Almost half of all plant species could be facing extinction 1 November, 2002, 10:34 GMT
Until now the official tally of endangered plants, compiled by the World Conservation Union, has suggested that only about one in eight plant species could disappear.
But the researchers, writing in the journal Science, now believe this figure to be a gross underestimate.
They say the old assessment does not include a reliable tally of species at risk in the tropical latitudes, where most of the world's plants grow.
Nigel Pitman and Peter Jorgensen say the world is teetering on the edge of an extinction crisis, as more and more plants disappear each year.
Extending trends
The species most at risk live only in small geographic ranges in specific habitats.
The official estimate by the World Conservation Union - the IUCN - suggests that 13% of the world's plant species are under threat, but the two US botanists say it is at least 22% and could be as many as 47%.
They say the IUCN has reliable data for plants in Europe, North America, South Africa and Australia, but there are no reliable figures for tropical, developing countries, where most of the world's plants grow.
In their journal report, the two botanists have taken the trends seen in temperate areas, and extended them to tropical countries.
Their calculations suggest that in the worst case scenario almost half the world's plants are at risk.
Plant count
It is impossible, however, to establish the exact threat without local research, they argue.
Based on some Ecuadorian work, they estimate the cost of maintaining a global database of threatened plants would cost around $100 per species, per year, for an annual budget of less than $12.1m for all biodiversity "hotspots".
Pitman and Jorgensen tell Science: "Only with the species-by-species information generated by such an undertaking will conservationists be able to monitor and prevent the large-scale plant extinctions foreseen to occur in the tropics in this century."
Nigel Pitman is from the Duke Center for Tropical Conservation, Duke University, North Carolina; Peter Jorgensen is attached to Missouri Botanical Garden in St Louis.

Protestors wanted the Kyoto Protocol to be honoured
Climate deal deadlock in Delhi Friday, 1 November, 2002, 12:00 GMT
Delegates attending the UN conference on climate change in Delhi are deeply divided over the text of the final resolution.
Tough last-minute negotiations continued into the early hours of Friday, the summit's last day, as officials tried to hammer out a deal that all could agree on.
Differences between India, the host country, and the European Union (EU) appear to have held up an agreement until now.
At one stage, India's environment minister who is chairing the conference threatened to end the meeting without tabling a resolution at all if consensus did not emerge.
"I am under no compulsion to even bring out a Delhi Declaration on climate change", TR Baalu was quoted as saying by India's PTI news agency.
Rich-poor divide
Talks are continuing to try to develop a consensus before the meeting ends on Friday.
Although environmentalists protested against US opposition to incorporating the Kyoto Protocol into the "Delhi Declaration", differences between India and the EU are the stumbling block.
India, acting on behalf of developing countries, wanted to put in place a system of funding cleaner technology projects in poorer countries.
The EU, articulating the viewpoint of richer countries, demanded talks on future commitments to cut greenhouse gas emissions by developing countries.
Correspondents say the focus appears to have shifted from US interest in preventing the inclusion of the Kyoto Protocol, which the USA has rejected, into the final resolution that should emerge from Delhi.
Now, discussions appear to be more polarised along a North-South divide between developed and developing countries.
Climate meeting ignores targets plea Friday, 1 November, 2002, 22:44 GMT
Delegates from developing countries have rejected Western demands to set themselves targets to reduce pollution that could cause global warming.
At the end of a 10-day meeting in the Indian capital Delhi, representatives from 185 countries signed the "Delhi Declaration" - but the document failed to compel poor countries to cut greenhouse gases.
Speaking for the Group of 77 (G-77) poor countries, India said the economic advancement of developing countries should not be checked in order to prevent global warming.
The European Union expressed disappointment - the meeting was supposed to thrash out details of the 1997 Kyoto protocol coming into force next year.
A total of 96 countries have ratified the treaty - but the United States and Australia have not, saying it will harm their economies.
Compromise
The BBC's Adam Mynott in Delhi says although this meeting was not expected to take far-reaching decisions, it still exposed deep divisions between rich and poor countries.
Rich countries were demanding that poor countries begin negotiations on restricting greenhouse gas emissions to be effective for them only after 2012.
Poor countries led by India and China refused to make any commitments that could even indirectly limit their industrial development.
At one stage, India's Environment Minister TR Baalu, who chaired the conference, had threatened to end the meeting without tabling a resolution at all if consensus did not emerge.
Mr Baalu said the compromise document provided "a new direction to our common approach to combat climate change".
But EU delegate Steen Gade said "it is clear to everybody in this room, and for the outside world, that the European Union is disappointed with the end result of the Delhi Declaration".
Poverty v. pollution
The Declaration stressed that the Kyoto provisions should be implemented by all signatories.
"Parties that have recognised the Kyoto protocol strongly urge parties that have not already done so to ratify the protocol," it said.
The document urges rich countries to help poor ones alleviate poverty, and offer both investments and technology to sectors like energy, transport, industry, health, agriculture, biodiversity, forestry and waste management.
It recognised Africa as the region suffering the most from the impact of climate change.
Zambia turns down GM aid Saturday, 17 August, 2002, 09:00 GMT 10:00 UK
Food is scarce in Zambia Zambia has refused emergency food aid from the United States despite being one of the countries worst affected by famine in Africa.
Zambian officials say the supplies of maize from the US come from genetically modified crops and that they are concerned the food could contaminate local agriculture.
Zimbabwe and Mozambique have also expressed concern about offers of genetically engineered grain.
The World Health Organisation has certified the grain for human consumption and says it does not constitute a danger to people's health.
Thirteen million people in southern Africa are in need of food aid because of a prolonged drought, many of them in Zambia.
Appeal for money
Zambia's High Commissioner in the United Kingdom, Silumelume Mubukwanu, told BBC Radio 4's World Tonight programme that there was still insufficient knowledge about the effects of GM foods.
"The fact that the people are starving doesn't mean that we should allow them to eat what they don't know," he said.
"My government is saying to all governments of good will - please give us money to buy the ordinary food that people in Zambia eat, or buy it for us on our behalf," he added.
'No evidence'
However, the director of the Washington-based Agency for International Development - Andrew Natsios - is urging the Zambian authorities to reconsider their stance.
He told the BBC that there was no scientific evidence that the seed had caused any health problems anywhere in the world, adding that he and his family had been eating it at home for seven years.
He said that whatever concerns Zambia had about GM food should be seen in the context of the situation.
"The threat of famine is something we know, we know what happens when people don't eat - they die," he said.
Lesotho, Swaziland and Malawi have already accepted the aid.
But Zimbabwe and Mozambique said they will only accept the grain if it is milled to avoid contamination of their own crops.
Friday, 23 August, 2002, 17:12 GMT 18:12 UK Zambia warned over GM refusal
Food is scarce in Zambia Two and a half million people could starve if the Zambian Government continues to refuse genetically modified food aid, the World Food Programme has warned.
Executive director James Morris said that as concerns about the food appeared to have been allayed in Zimbabwe and Mozambique, Zambia remained the only one of six southern African countries facing severe famine.
The WFP estimates 13 million people in Lesotho, Malawi, Swaziland, Zambia, Zimbabwe and Mozambique face starvation due to drought and disease, which have devastated crops.
Mr Morris says the WFP is confident the food aid is safe.
The World Health Organisation also says it does not constitute a danger to people's health.
Export fears
70% of the genetically modified food has been donated by the United States, where is not separated from other crops.
Mr Morris, an American, said the food was eaten by "280 million Americans and 75 million Canadians".
Zimbabwe and Mozambique have agreed to mill whole grains to prevent contamination.
But it will cost them £25 a metric ton - a heavy price, said Mr Morris.
The Zambian Government remains concerned contaminated crops will endanger the country's future export markets in the European Union.
It has asked the WFP not to distribute about 12,000 tons of US maize that is already in the country.
President Levy Mwanawasa says his government has no scientific evidence it was safe for human consumption.
Commercial aims
State radio also said Zambia would launch a fresh appeal for non-GM maize.
Activists at Johannesburg's World Summit for Sustainable Development are urging governments not to legitimise the use of genetically modified crops, saying the technology was not a tool suited for sustainable agriculture, and they would oppose any summit outcome promoting its use.
But WFP southern Africa director Judith Lewis has rejects allegations that international institutions are trying to further commercial aims.
"The suggestion the WFP is colluding with the biotech industry to impose unwanted maize on the people of southern Africa can find no currency except with the most extreme elements of the GM controversy," she told South African daily newspaper The Star.
US research 'threat to germ war treaty' Tuesday, 29 October, 2002, 17:57 GMT
Scientists believe the US is developing non-lethal gases Development of biological weapons in the United States could pave the way for a collapse in worldwide control on germ warfare, scientists say.
Secret research on "non-lethal weapons" - similar to the gas used by Moscow special forces to end the theatre siege - could encourage other countries to work on new weapons, according to two international specialists.
In a paper to be published in the respected Bulletin of the Atomic Scientists, Professor Malcolm Dando and Mark Wheelis argue that US attempts to maintain secrecy over its work should raise concerns over whether there are violations of the Biological Weapons Convention (BWC).
But Pentagon officials say they have nothing they need to report.
The renewed focus on the US's secret biological programme comes at a time when the Bush administration is threatening military action against Iraq if inspectors are not allowed full access to its scientific sites.
Weapons ban
Professor Dando of the Department of Peace Studies at Britain's Bradford University said the US had developed weapons-grade anthrax as well as copies of Soviet cluster-bombs to disperse biological weapons.
The BWC specifically bans "weapons, equipment or means of delivery designed to use such agents or toxins for hostile purposes or armed conflict".
Professor Dando said there could be no justification for innocent work on a cluster bomb, though he could not say whether the decision for the research would have been taken "coherently or incoherently".
It was hard to say whether the research was a contravention of the germ warfare pact, but "they are in the grey area," he said.
"Rather than being on the edge, it would be much much better to strengthen the Biological Weapons Convention to close down any offensive work," Professor Dando said.
There was no need to work out the most dangerous thing that could be done by terrorists and then prove that it could be done, as that could simply encourage people by showing what was possible, he said.
"Social factors should come in," Professor Dando said. "It's like people saying there is a free market - it's a market with rules and regulations."
Without similar international control there could be "a revolution in the hostile application of biological science", he warned, calling on countries such as Britain to demand that the US submit to inspections.
'Honest research'
A Pentagon spokesman told the BBC: "There are no projects or research into calmatives" - such as a sleeping gas for use in riot or hostage situations.
A spokesman for the Pentagon's Joint Non-Lethal Weapons Directorate said no research was being carried on that would need the scrutiny of the signatories to the Biological Weapons Convention.
"We have lawyers who are experts... and they tell us right away if something is a technology they should or should not be looking at.
"We don't have to go to a higher entity - they keep us honest," he said.
Though research continues into what could be deemed a chemical weapon, the projects involve technologies such as a "mobility denial system" which is actually a compound that makes a floor so slippery that someone will fall over and not be able to get up.
"It would be unreasonable to go to these [weapons convention] organisations with some of the things we are working on," said the spokesman for the directorate, which he said covers all US military work on non-lethal weapons.
Professor Dando said new suspicions were raised when the US stopped proposals to allow inspections of research facilities among the countries which signed the 1972 BWC.
One possible reason for the rejection of inspections after 10 years of negotiation, Professor Dando said, was commercial confidentiality and national security - but that made no sense as the US allies such as Britain would have had similar concerns and were prepared to agree.
EU fisheries reform to be unveiled Tuesday, 28 May, 2002, 02:28 GMT 03:28 UK Commissioner Franz Fischler will unveil the reforms Plans for a major overhaul of the Europe's fisheries policy is expected to be announced in Brussels.
The reform proposals, aimed at saving endangered fish species, could cost of almost 30,000 jobs in Europe's fishing industry.
The draft proposals are expected to meet fierce opposition from the countries most affected.
But with Britain's fleet already greatly reduced in recent years, fishermen's leaders are hoping the latest cuts do not go too far.
Scientists have been warning for years that stocks of many fish species have fallen to dangerously low levels.
The current system of setting annual quotas for each country is failing, and fishermen are having to go further afield and deeper into the ocean to land their catches.
It is against this background that European Fisheries Commissioner Franz Fischler will present his long-awaited proposals to reform the Common Fisheries Policy (CFP).
His reform plans are expected to call for fishing fleet cuts of up to 40% and anticipate the loss of some 28,000 jobs across Europe.
Reduction programme
There is likely to be bitter opposition to the draft plan from those most affected - the southern European countries and Ireland.
Half of the total fisheries budget of a 1bn Euros goes to Spain, so it is not surprising they are leading a group of countries opposed to the reforms.
They claim that Spain is being asked to bear the brunt of the cuts in an industry that still directly employs 65,000 fishermen - compared with 16,000 in Britain.
The British fleet has recently undergone a 20% reduction programme.
The Scottish Fishermen's Federation expressed optimism ahead of the reform proposals that the Scots industry would escape large-scale cuts.
The Scottish Executive announced in March last year that £25m would be available for the decommissioning of fishing boats in a bid to reduce the size of Scottish fleets and preserve dwindling white fish stocks in the North Sea.
End all subsidies
The 10-year term of the CFP expires at the end of this year and is widely seen as a failure in terms of conserving Europe's fish stocks.
The commission wants to end all subsidies to build and refurbish new boats, a move that will free up money to pay fishermen to find other jobs.
Extra money will also go into scrapping the boats themselves.
Environmental groups will welcome plans to link quotas much more closely to the evidence from scientists about the state of marine ecosystems.
However, the launch of the reform plans will only be the start of months of wrangling amongst European governments over the exact shape of the changes.
GM crops may become weedier http://www.english-nature.org.uk/
EN/02/06 05 February 2002
An extensive study commissioned by English Nature* of GM herbicide tolerant oilseed rape crops in Canada has revealed that genes from separate GM varieties can accumulate ('gene stacking') in plants that grow from seed spilled at harvest (volunteer plants). This happens because different varieties cross-pollinate, and their offspring may contain the accumulated genes from GM varieties with different genetic traits. In Canada these plants are now resistant to several widely used herbicides, with farmers regularly resorting to old herbicides to control them. In effect they are on the road to becoming nuisance weeds.
The Canadian system of voluntary guidelines advising farmers to leave a separation distance of 175 m between different GM varieties seems to have broken down, and 'gene stacking' is now widespread in Canada. A code of practice for farmers growing GM crops in the UK has already been developed by the industry body SCIMAC.
Dr Brian Johnson, English Nature's biotechnology advisor said today: "Our report shows that the SCIMAC code is probably inadequate to prevent gene stacking happening in Britain, if these crops were commercialised. The consequences for farmers could be that volunteer crops would be harder to control and they might have to use different, and more environmentally damaging, herbicides to control them."
English Nature are concerned that attempts to eliminate GM volunteers with multiple herbicide tolerance in 'weedy' crops like oilseed rape could lead to more intensive herbicide use in field margins and uncropped habitats, which can be important refuges for wildlife.
Dr Johnson said: "We do not yet know how 'stacked gene' plants would behave either in farmers' fields or in the wild. The European regulatory system has not yet approved GM herbicide tolerant oilseeds for general release. English Nature will be working with DEFRA and ACRE to ensure that risks from possible gene stacking are properly addressed, and that we avoid the mistakes that have been made in Canada".
The European Commission has recently proposed that a threshold of up to 0.7% GM seed should be allowed in batches of conventional crop seed. English Nature are deeply concerned that if this proposal were to be adopted, it might be a recipe for gene stacking, because the GM plants from a seed batch could be made up of several varieties that would inevitably hybridise, giving 'volunteer' plants next season with multiple GM traits. It will be difficult to police seed batches to ensure that this does not happen.
English Nature has been pressing the GM industry to explain how to deal with these issues before GM crops are released widely, rather than wait for stacking to emerge and then try to control the rogue crop plants. Ends
Notes for editors 1. * On this issue, English Nature is the lead agency for the UK statutory nature conservation agencies which are English Nature, Scottish Natural Heritage, The Countryside Council for Wales and the Joint Nature Conservation Committee. 2. The study, Gene-stacking in herbicide-tolerant oilseed rape: lessons from the North American experience, English Nature research report Number 443, was undertaken by Jim Orson, director of Morley Research Centre, on behalf of English Nature. Embaroged copies are available from English Natureís national Press Office and will be on the web site english-nature.org.uk on 5 February 2002. 3. o "Volunteer" crop plants are those that grow from seed left on the ground after harvest. They germinate and (unless they are controlled by cultivation and herbicides) can appear in following crops, field margins and roadside verges. o Gene stacking is where cross-pollination results in genes from different GM varieties occurring together in individual 'volunteer' plants that grow from seed left behind during harvesting. Some volunteer oilseed rape (canola) plants in Canada have three herbicide tolerance genes within them, making them resistant to some of the most commonly used agricultural herbicides. o ACRE is the Advisory Committee on Releases to the Environment. ACRE is an independent committee that advises ministers on whether consent should be given to release GMOs into the environment. o SCIMAC is the Supply Chain Initiative for Modified Agricultural Crops, an industry sponsored group that has produced guidelines for growers intending to use GM crops. 4. The SCIMAC Code of Practice, published in 1999, recommends a separation distance of 50m for GM oilseed rape. 5. A copy of the EC working paper on adventitious presence of GM seeds in seed of conventional plant varieties is available at http://www.defra.gov.uk/corps/consexer/gmseeds/workpap.pdf. The opinion of the EC Scientific Committee on Plants, which advises the Commission, is that the proposed thresholds of GM presence in non-GM seed will be difficult, if not impossible, to achieve, particularly as the global area of GM crops continues to grow. The opinion is published at http://europa.eu.int/comm/food/fs/sc/scp/out93_gmo_en.pdf
Contacts For more information: English Nature's National Press Office 01733 455190 out-of-hours 07970 098005 email [email protected] or visit our website at www.english-nature.org.uk
© 1998 - 2002 English Nature, Northminster House, Peterborough PE1 1UA England
Human use exhausts Earth Monday, 24 June, 2002, 21:43 GMT 22:43 UK
By Alex Kirby BBC News Online environment correspondent
Humans are making more demands on the Earth than it can cope with, scientists believe.
They say humanity's footprint on the planet has increased by half in under 40 years.
Their analysis suggests that by 1999 the human economy was absorbing 120% of the Earth's productive capacity.
But while they think the trend will probably intensify, the scientists say solutions already exist which will maintain high living standards.
The claim that we are exhausting the planet's resources is made by an international team of authors in the Proceedings of the National Academy of Sciences (PNAS), published in the US.
The lead author is Mathis Wackernagel, of Redefining Progress, based in Oakland, California.
Their paper, Tracking The Ecological Overshoot Of The Human Economy, uses existing data to translate human demand on the environment into the area needed for producing food and other goods, and for absorbing wastes.
No constants
In 1961, the authors say in their "preliminary and exploratory assessment", humans were using 70% of the capacity of the global biosphere. By 1999, that had risen to 120%.
The assessment is based on several assumptions:
it is possible to keep track of most of the resources we use and the wastes we generate most of these flows can be measured according to the biologically productive area needed to maintain them the planet can be assessed in terms of "global hectares", representing the average productive hectare on Earth for that particular year the natural supply of ecological services can be measured in the same way.
The natural world itself changes year by year, as does the human demand on it. Technology can reduce "the ecological overshoot", and may ultimately eliminate it.
The authors compared humanity's demand for the Earth's "natural capital" for each year since 1961.
They say: "The calculation provides evidence that human activities have exceeded the biosphere's capacity since the 1980s.
"This 20% overshoot means that it would require 1.2 Earths, or one Earth for 1.2 years, to regenerate what humanity used in 1999.
"The global average per capita area demand for 1999 adds up to 2.3 global hectares per person.
Breathing space
"This is significantly lower than the area demands in industrialised countries such as the US (9.7), or the UK (5.4) and Germany(4.7)."
The authors say the Earth must provide an "insurance policy" or buffering system to protect other species and their homes.
If 12% of the Earth's "bioproductive area" were set aside to safeguard other species, they say, our activities would have exceeded the planet's carrying capacity a decade earlier, in the early 1970s.
They say there is hope of bringing human demands in line with the Earth's ability to regenerate itself.
One new technology, known as Factor Four, promises to halve resource use yet maintain service levels in transport and housing.
One of the authors is Professor Norman Myers, of Green College, Oxford, UK.
He told BBC News Online: "The overshoot will continue to increase if we do nothing, because of rising population and rising living standards.
Sceptic unimpressed
"But we can solve this without austerity or hair shirts, by using technology and avoiding waste."
But Julian Morris, of the UK's Institute of Economic Affairs, told BBC News Online that the PNAS paper was flawed.
"The study attempts to do too much in too little space with too many assumptions and too little data," he said.
"The claim that we have overshot the biosphere's regenerative capacity is a fiction based on inappropriate assumptions and poor data.
"The study is of little value either as an assessment of humanity's impact on the environment, or as a guide to action."
Humans and chimps 'not so close' Wednesday, 25 September, 2002, 09:30 GMT 10:30 UK
The chimp: Still our closest animal relative Chimpanzees may be the closest relation to humans among animals, but we may not share as much DNA as previously thought.
Most studies suggest that 98.5% of our genetic code can also be found in the chimp.
However, a study published in the journal Proceedings of the National Academy of Sciences says the true difference may be much larger.
In fact, say the researchers, only 95% of our DNA may be the same as the chimpanzee's.
Professor Roy Britten, of the California Institute of Technology, US, said that most studies did not take into account large sections of DNA which are not found on the genome of both man and chimp.
These are "insertions" - where a whole section of genetic code appears in one species but not another, and deletions, in which a chunk is missing.
Professor Britten suspected that these "indels" could be far more significant than the difference revealed by calculating single "base substitutions".
Comparison
He took DNA sequences from the chimp and compared them with the corresponding sections from the human genome.
In these samples, while simply calculating base substitutions revealed a difference of 1.4%, "indels" accounted for a further divergence of 3.9%.
The total difference between humans and chimps in these sequences would therefore be approximately 5.4%.
While it is possible that the chosen sequences - one million bases against a total of three billion - are not accurately representative of the genomes as a whole, Professor Britten believes that 95% sharing would be a "better estimate" overall.
Genome call
The fact that chimps appear resistant to various human diseases such as HIV/Aids and malaria has been used to support calls to work on the complete sequencing of the chimp genome.
This would be a task as demanding as the sequencing of the human genome - which has yet to be completed.
It was claimed that the relatively small difference between human and chimp genomes would offer insights into the gene differences that might render humans more vulnerable to disease.
However, should humans only share 19 out of every 20 genes with chimps, as opposed to almost 99 out of every 100, it would make spotting the key genes far more difficult.
Fears remain over cancer-causing food Thursday, 27 June, 2002, 17:08 GMT 18:08 UK
Chips and other staple food are under the spotlight International experts have called for urgent research to examine whether staple foods like bread, chips and crisps cause cancer.
The scientists were speaking at the end of a three-day emergency summit organised by the United Nations and World Health Organisation to examine claims that some food items include cancer-causing substances.
It followed a study in Sweden which found high quantities of acrylamide in a wide variety of food. That finding was backed up by similar research in the UK and Norway.
Acrylamide is known to cause cancer in animals and there are concerns that it could have the same effect in humans.
At the end of the summit, which was closed to the public and the media, the scientists said it was still too soon to draw firm conclusions on the issue or to make recommendations on eating habits.
Further research
The scientists called for an international network of laboratories to be set up to pool information from governments, regulatory authorities and industry on the possible risks.
They also urged food manufacturers to carry out studies.
Dieter Arnold, of the German Federal Institute for Health Protection of Consumers who chaired the meeting, said: "On the information we have at the moment, we cannot give consumers very specific advice such as to avoid eating chips of this or that brand."
But he added: "We need to do research quite urgently in order to be able to reduce the levels (of acrylamide) in food."
Jorgen Schlundt, the UN's food safety programme coordinator, said: "We know we get a lot of cancers from food, some of it might come, or it is very likely that it does come, from acrylamide.
"If we can modify the ways we produce food, so that we get less acrylamide, we will have less cases of cancer."
Food scare
Researchers from Stockholm University and Sweden's National Food Administration found acrylamide was formed when carbohydrate-rich foods such as potatoes, rice or cereals were heated.
The study said that an ordinary bag of crisps may contain up to 500 times more of the substance than the top level allowed in drinking water by the WHO.
It also showed that the chemical is found in high carbohydrate foods like bread and potato products which are common in many people's diets.
Tests on rats in Sweden showed that when deep fried potato and starchy foods cooked at high temperatures were fed to the animals, many of them developed cancer.
Acrylamide induces gene mutations and has been found in animal tests to cause benign and malignant stomach tumours.
It is also known to cause damage to the central and peripheral nervous system.
So far there is no proof that the foods would have the same harmful effects on humans.
Weed treats deadly child cancer Friday, 30 August, 2002, 00:02 GMT 01:02 UK
Medulloblastoma is an aggressive form of cancer A chemical isolated from a weed may provide a new way to treat the most common form of aggressive brain cancer in children.
Medulloblastoma accounts for about a fifth of all childhood brain tumours and can spread from the brain to other parts of the body. There is currently no effective treatment.
Researchers have found that they were able to kill off cultured mouse medulloblastoma cells and tumours, and similar cells taken from human tumours.
The key was a chemical called cylcopamine, which was extracted from the corn lily, a plant that grows in mountain meadows in the western US.
Cylcopamine was able to block growth signals put out by a protein called Hedgehog.
Crucial role
These signals play a crucial role in directing the development of tissues during an embryo's growth.
But if they are activated at a later stage they can lead to the formation of cancer, particularly in an area of the brain called the cerebellum.
Cyclopamine reduced growth of mouse medulloblastoma cells grown in the laboratory and encouraged tumours implanted in mice to shrink.
The chemical also killed 99.9% of cancer cells taken from seven patients who had undergone surgery to remove medulloblastomas.
The researchers from Johns Hopkins University in Baltimore and the Fred Hutchinson Cancer Research Center in Seattle, said the research was promising.
But they warned there was still a long way to go before a new treatment would be widely available.
But researcher Dr James Olson said: "Success in the mice was not unexpected because we designed the mouse's tumours to rely on the Hedgehog signal.
"But learning that medulloblastoma samples from all seven patients were very sensitive to cyclopamine as well was very surprising indeed."
Other possibilities
Other cancers are also linked to Hedgehog signalling, including rhabdomyosarcoma, a childhood muscle cancer, and basal cell skin cancer, the most common cancer in adults.
However, the effect of blocking Hedgehog on the growth of these cancers has not been evaluated.
The researchers, whose work is published in the journal Science, believe other chemicals will also be found to achieve the same effect.
Tom Lober, of Cancer Research UK, told BBC News Online: "Cyclopamine or similar molecules could become important tools for treating medulloblastoma in the future.
"The research is still in its very early days and it will be years before researchers will be able to confirm its usefulness for patients.
"Still, it is a major lead towards highly effective, next-generation cancer treatments that should be followed on thoroughly."
Conference shows how close war was Saturday, 12 October, 2002, 23:23 GMT 00:23 UK
The crisis brought the world to the brink of nuclear war At a conference in the Cuban capital, Havana, marking the 40th anniversary of the missile crisis, delegates have said that they were much closer to nuclear war than had previously been thought.
Studying newly declassified documents, Cuban, American and Russian protagonists in the events of 1962 were told that on 27 October a US navy destroyer dropped depth charges off the Cuban coast almost accidentally hit the hull of a Soviet submarine carrying a nuclear warhead.
The US military "did not have a clue that the submarine had a nuclear weapon on board," Thomas Blanton, director of the National Security Archives said.
"They exploded right next to the hull," Vadim Orlov, the submarine's signals intelligence officer, said in a written account of the incident.
At first, submarine crew members considered using the nuclear weapon, thinking that war had erupted, Mr Orlov wrote in his account. But ultimately the craft surfaced.
Looming war
Politicians, military figures and academics from Cuba, Russia and the United States are participating in the three-day event.
Cuban leader Fidel Castro, dressed in a black suit and tie, joined the former US Defence Secretary, Robert McNamara, to discuss what is known in Cuba as the October Crisis.
Pakistan's missile symbolism Wednesday, 29 May, 2002, 13:43 GMT 14:43 UK
The Ghauri missile can hit targets 900 miles away
By Zaffar Abbas BBC correspondent in Islamabad
Pakistani officials say the successful test-firing of three of its surface-to-surface missiles in the last few days has confirmed the country's capability to strike deep inside enemy territory in the event of a war.
Interestingly, these tests have not only demonstrated the effectiveness of Pakistan's missile technology; the names given to these missiles are full of symbolism.
They suggest that Pakistan relates the present conflict in South Asia to the conflicts of the mediaeval period when Muslim warriors from Afghanistan frequently invaded India.
Ghauri, Ghaznavi, Abdali - these are the three ballistic missiles Pakistan test-fired in the last week.
But these are also names of three prominent Muslim warlords, or conquerors, who invaded India from Afghanistan between the 11th and 18th centuries in an attempt to expand their empires.
Historical histrionics
The medium-range Ghauri missile is Pakistan's answer to India's Prithvi missile, and here the symbolism is perhaps most interesting.
Muhammad Ghauri was a powerful Afghan warlord who in the 12th century had two fierce battles with the Hindu ruler of northern India, Prithviraj Chouhan.
Ghauri was defeated in the first battle and later on, he returned with a bigger army to achieve a convincing victory.
Although India insists that the name Prithvi given to its missile means "earth" and has nothing to do with any Hindu ruler of the past, Pakistan wants the world to believe otherwise.
Battle fetish
The other two missiles Pakistan tested during the week are also named after 11th and 18th-century Afghan conquerors, Mehmood Ghaznavi and Ahmed Shah Abdali.
Ghaznavi is described in history books as a temple-destroyer who attacked India 17 times.
Pakistan has never given any specific reason for naming these missiles after such historical figures.
But the symbolism is a clear reflection of the official mindset in the country.
It shows that for Islamabad, the present conflict with India is a continuation of the battles of the past between people described in Pakistani history books as just Muslim invaders and several of India's cruel Hindu emperors.

The uranium is now displayed at police headquarters
Turkish police seize smuggled uranium Saturday, 28 September, 2002, 16:40 GMT 17:40 UK
By Tabitha Morgan Istanbul
Turkish police say they have seized more than 15 kilograms (34.5 pounds) of weapons grade uranium, which had been smuggled into the country from Eastern Europe.
Two men have been arrested for questioning in the south of the country, close to the Syrian border.
According to the Turkish state news agency, the uranium was being transported in a taxi, concealed in a lead container beneath the seats.
The taxi was intercepted near the south-west town of Sanliurfa, after police received a tip-off.
Smuggling route
It is not yet clear where the uranium, estimated to be worth $5m on the black market, was being taken, but it is unlikely there would have been a market for it within Turkey.
The Turkish media have been speculating that the alleged smugglers, both Turks, may have planned to take the weapons grade material through Syria and on into Iraq.
The seizure is the biggest of its kind in recent years.
Since the collapse of the Soviet bloc, Turkey has been a transit route for smuggled nuclear materials, many of which have found their way onto the black market in Istanbul.
Last year two men were arrested in the city after trying to sell a kilo of uranium wrapped in newspaper to undercover police agents.
While the Turkish authorities will welcome this latest seizure, they will be uneasy about the international focus on Turkey as a smuggling route for such dangerous materials.

Pyongyang initially denied it had nuclear weapons
US says N Korea has nuclear arms Thursday, 17 October, 2002, 20:01 GMT 21:01 UK
The United States believes North Korea already has a "small number" of nuclear weapons, Defence Secretary Donald Rumsfeld has said.
The statement follows the reported admission by North Korea that it has a secret nuclear programme.
President Bush described as the admission as "troubling" - but said he was seeking a diplomatic solution to the problem, which he stressed was different from the crisis over Iraq.
The US State Department on Wednesday said North Korea confessed to the programme earlier this month, after Assistant Secretary of State James Kelly produced "evidence" that it possesses enriched uranium - a key ingredient of nuclear weapons.
Differences
In a news briefing on Thursday, Mr Rumsfeld went beyond this, saying he believes the North Koreans have built a small number of nuclear weapons.
An official later added that the US thought Pyongyang had two nuclear bombs.
The BBC's Justin Webb is Washington says this second stunning revelation about North Korea in 24 hours will send shockwaves around Asia and around the world.
Earlier, White House spokesman Scott McClellan said Pyongyang's nuclear programme was a "serious violation" of the 1994 deal under which North Korea agreed to halt its nuclear weapons programme in return for light water reactors.
However, he went on, Washington viewed the problem in a different light from Iraq - which President Bush has threatened with military action over its weapons programme.
"These are different regions, different problems," Mr McClellan said.
"We are seeking a peaceful solution," he added. "This is best addressed through diplomatic channels at this point."
Mr McClellan described Iraqi Leader as a "homicidal dictator who is addicted to weapons of mass destruction".
"Iraq is an aggressive invader that has launched military attacks on neighbouring nations recently," he said.
South Korea and Japan, for their part, have said North Korea's reported admission would not alter their plans to improve ties with Pyongyang.
Normalisation
South Korean officials - while describing the report as "very serious" - said Seoul would continue to pursue its "sunshine" policy of engagement with the North.
Japan said it would still go ahead with talks to normalise relations with North Korea later this month.
North Korea is one of three states that make up the "axis of evil" according to President Bush - along with Iran and Iraq.
However, in recent months there has been a thaw in Pyongyang's dealings with the outside world.
This was one of the reasons for Mr Kelly's visit to Pyongyang on 3 October.
At first the North Koreans tried to deny the evidence of a nuclear programme, one US official said, but eventually "they acknowledged they had a secret nuclear weapons programme involving enriched uranium".
North Korea is also suspected of harbouring or pursuing chemical and biological weapons programmes.
US officials said the Bush administration is now consulting with its allies and Congress before deciding what to do in light of the revelation.
Mr Kelly is currently in Beijing, where he will discuss, among other issues, North Korea's admission.
Saturday, 19 October, 2002, 12:01 GMT 13:01 UK N Korea pressed on nuclear programme
North Korea already has long-range missiles The United States is mobilising international pressure on North Korea to drop its alleged nuclear weapons programme.
Speaking on a visit to South Korea on Saturday, American envoy James Kelly said the US would work with South Korea, Japan and other countries for the "immediate and visible dismantling" of North Korea's reported project to build nuclear bombs.
The assistant secretary of state held talks with South Korean officials about co-ordinating a response to what America sees as the nuclear threat posed by North Korea.
It comes days after America said North Korea admitted to pursuing a nuclear weapons programme.
His visit to Seoul coincides with a previously arranged visit to North Korea by a South Korean delegation, led by South Korean Unification Minister Jeong Se-Hyun.
Mr Se-Hyun said he would "have straight talk" about the nuclear issue with Noth Korean officials.
No deadline
Mr Kelly said the United States was now consulting its allies on the next step, but said there was no deadline for the issue.
"This is a difficult and complex problem... we'll just have to see how it unfolds, " he told reporters at a news conference.
The assistant secretary of state arrived from Beijing, where he consulted Chinese leaders.
He is due to go to Japan on Sunday.
Mr Kelly said the United States was committed to a "peaceful Korea free of nuclear weapons", adding that the US had not warned South Korea of any repercussions if it refused to abandon its nuclear ambitions.
He said the United States would keep diplomatic channels open but would not repeat the negotiating process that followed the last confrontation with North korea in 1994.
A South Korean Government official said concrete steps to tackle the issue will be determined between the US, South Korea and Japan at the Asia Pacific Economic Co-operation (Apec) forum in Mexico later this month.
'Not so favourable'
The BBC's Charles Scanlon, in Seoul, says the South Korean Government has stressed the need to continue dialogue but the United States is taking a tougher line.
A 48-strong South Korean delegation arrived in Pyongyang on Saturday for four days of talks with a North Korean delegation led by Chief Cabinet Minister Kim Ryong-song.
The meeting had originally been intended to cover co-operation between the peninsula's two states but the nuclear issue is expected to dominate the agenda.
Mr Jeong remarked before leaving that the circumstances for the talks were "in many ways not so favourable".
After a dinner on Saturday, the two delegations are expected to begin full talks on Sunday.
US downs missile in space Friday, 14 June, 2002, 05:02 GMT 06:02 UK
Bush said the ABM Treaty was a relic of the Cold War The United States has successfully destroyed a missile in space with a rocket fired from a Navy ship, hours after a treaty with Russia ending a ban on missile defence systems came into effect.
Pentagon officials said the exercise showed an incoming missile could be intercepted by a rocket guided by a warship's radar.
The test gave an important boost to President George W Bush's plans to build a protective shield against a foreign missile attack.
Click here for details of the nuclear balance
Earlier, Mr Bush vowed to speed up work on missile defence to protect America from what he called terrorists and rogue states.
Direct hit
In the latest test, an Aries dummy missile was fired from a site in Hawaii, and an interceptor rocket was launched from the USS Erie, in the Pacific.
The ship's radar tracked the dummy missile and guided the rocket to intercept it more than 100 miles (161 kilometres) above the ocean.
Military officials said the test would not have violated the 1972 ABM Treaty with Moscow because it was conducted under controlled conditions and did not prove whether a real intercontinental missile could be brought down.
The results would, however, be useful in developing a missile defence system, they said.
Treaty obsolete
Hours earlier, the United States officially withdrew from the 1972 treaty.
That treaty served as the cornerstone of US-Soviet nuclear deterrence by eliminating the incentive to attack the other side because of the threat of massive retaliation without protection.
In a statement marking America's withdrawal from the treaty, President Bush said modern-day threats created a need for a national defense system.
"As the events of 11 September made clear, we no longer live in the Cold War world for which the ABM Treaty was designed.
"We now face new threats from terrorists who seek to destroy our civilisation by any means available to rogue states armed with weapons of mass destruction and long-range missiles," he said.
Defence plans
Mr Bush said he was "committed to deploying a missile defence system as soon as possible to protect the American people".
Plans for a missile defence system have been criticised by opponents for being too expensive and unreliable.
But with five successful missile tests in a row, the Pentagon is determined to push ahead with its plans.
Work will begin next weekend on construction of six underground silos for missile interceptors, prohibited while the ABM Treaty was in force.
Military officials say a rudimentary missile defence system should be in place over Alaska by the year 2004.
EU tightens GM food law Thursday, 17 October, 2002, 11:25 GMT 12:25 UK Campaigners say the law heralds the end of a GM ban A new directive comes into force in the European Union on Thursday placing tighter restrictions on genetically modified crops, and the sale of food containing GM ingredients.
The directive says GM foods may pose environmental and health risks, and every country proposing to grow or import them should conduct a detailed assessment of those risks.
Governments will also have a statutory duty to consult the public.
Environmental groups have welcomed some of the measures, but they fear the EU may now lift its moratorium on approving new GM products.
Environment ministers from the 15 EU countries are also meeting in Luxembourg to discuss refinements to the labelling of GM food.
Commenting on the new directive, Geert Ritsema of the pressure group Friends of the Earth said the new risk assessment procedures for the use of Genetically Modified Organisms (GMOs) were welcome.
But he added: "It's definitely not enough to cover all the risks that GMOs pose to human health and the environment."
Labelling crucial
Since 1999, the EU has maintained a moratorium on approving new GMOs, but the European Commission has made it clear that at some point it will seek to lift this moratorium.
There is concern in some environmental groups that discussions on lifting it could now begin immediately.
Friends of the Earth is one of a number of environmental groups which believe the crucial issue regarding GM foods is labelling.
The new directive does say that products containing GM ingredients should be labelled, but the details of how and when they should be labelled comes in the draft directives being discussed by environment ministers in Luxembourg.
UK criticised
Friends of the Earth has accused the UK Government for opposing EU attempts to improve the labelling of GM products.
The group says British ministers are pandering to the requirements of the US Government and the US agricultural and biotechnology industries.
Campaigner Pete Riley told BBC Radio 4's Today programme: "It's pretty clear that the government is keen to ensure that there's a free flow of GM foods into Europe without any hindrance."
But Environment Minister Michael Meacher told the programme that the UK Government had no difficulties with a stronger labelling regime.
He said the UK Government supported plans for a threshold of 1% of GM products in an item as the point at which GM labelling would be required.
Raccoons invade German towns Thursday, 17 October, 2002, 15:45 GMT 16:45 UK Raccoons often get into houses through cat flaps Gangs of nocturnal thieves are stalking whole neighbourhoods in northern Germany's towns and cities.
Unusually strong and agile, they jump onto roofs from tree tops and climb along drainpipes.
But they are not out to steal cars or burgle apartments - they rummage through compost heaps, overturn rubbish bins and steal pet food.
They are raccoons - thousands of them.
They are leaving their natural habitat near German streams and lakes in their droves to make a home in towns and cities, were food, water and shelter are easy to find.
Massive invasion
The furry animals, with their characteristic striped tail and little black mask, are not afraid of humans. Once they have chosen an attic, basement or garage as their den, getting rid of them becomes very difficult.
German biologists are now exploring strategies to curb this massive invasion which seems to be spiralling out of control.
There are a growing number of sightings and reports of damage to private property in the outskirts of major cities such as Berlin, Hamburg and Frankfurt.
"People in Germany are split into two parties: those who find raccons cute and feed them, and those who resort to killing them to get rid of what they consider a real plague," biologist Ulf Hohmann told BBC News Online.
Mr Hohmann's team has led a year-long study on urbanised raccoons in the city of Kassel, near Frankfurt, where the highest presence of raccoons is recorded.
To draw a picture of the life of urban raccoons, they captured and marked specimens with microchips and ear tags to monitor their movements and activity.
The study found that where people resort to killing raccoons, the animals tend to compensate by reproducing more.
Advice
"A person who had his house invaded managed to trap and kill as many as 40 raccoons in one year, but nothing changed," Mr. Hohmann said.
"What we rather advise people to do is to invest in effective stategies to protect their homes, like trimming tree branches that stretch near the roof and covering drainpipes to prevent raccoons from climbing along them," he added.
"It can be costly, but it certainly pays off."
Traditionally hunted for their precious fur in their native USA and Canada, raccoon pelts became popular in Europe at the beginning of last century.
The first two pairs of raccoons were set free in Germany in 1934.
More of the animals escaped during World War II, when a stray bomb hit a raccoon farm near Berlin.
Mr Hohmann said that racoons have already crossed into most neighbouring countries and will eventually spread to the whole of Europe.
Meanwhile, distressed German home owners will have to pioneer ways of keeping this furry menace at bay.

The park is in a remote area of the Amazon
Brazil creates largest rainforest reserve Friday, 23 August, 2002, 03:27 GMT 04:27 UK
The government of Brazil has announced the creation of the largest tropical forest reserve in the world.
The Tumucumaque National Park, in the northern Amazonian state of Amapa, will cover 9,562,770 acres (3,870,000 hectares) - an area the size of Switzerland or Taiwan.
The reserve is thought to contain many unidentified plants and unique animal species.
But observers say that with a corruption scandal involving Brazil's development agency for the Amazon fresh in people's minds, there is a degree of scepticism towards the project.
Hidden wealth
The park is set in a virtually uninhabited region, where there are no roads.
It is an area of waterfalls and impassable rivers, with granite outcrops rising up above the forest.
The region is home to a large number of primates and other mammals such as sloths, jaguars, freshwater turtles and the harpy eagle.
Scientists suspect it also contains many species still to be identified.
"Since Tumucumaque is one of the greatest unexplored places on Earth, we can only imagine what undiscovered mysteries will one day be found in the park," said Russell Mittermeier, President of the organisation Conservation International.
"With the creation of Tumucumaque Mountains National Park, we are ensuring the protection of one of the most pristine forests remaining in the world," Brazilian President Fernando Henrique Cardoso said.
"Plants and animals that may be endangered elsewhere will continue to thrive in our forests forever."
Scandals
But for this to be true, the BBC's Tom Gibb in Sao Paulo says the park will need considerably more resources than those invested in Brazil's other national parks.
Although protected by law, these are in practice plagued by illegal loggers, miners and animal collectors.
The government environment agency, which has the job of protecting the parks, is desperately underfunded.
Its staff receive tiny wages and often do not even have basic transport.
The agency is in the process of being reorganised, after repeated allegations of corruption against some of its officials.
International funding
The new park is being created with the participation of the World Wildlife Fund and other environmental protection groups.
It is hoped it will receive money from institutions like the World Bank.
President Fernando Henrique Cardoso - who is due to attend the Johannesburg Earth Summit next week - has pledged to protect 10% of the Amazon rainforest. So far just 1% is under protection.
The new park is some 568,000 acres (230,000 hectares) larger than Slonga National Park in the Democratic Republic of Congo - until now the world's largest protected tropical reserve.
About 15% of Brazil's rainforest is already destroyed.